Anya & Julian's Edinburgh wedding
I
It's always a privilege to be part of a couple's special day. Even more so when it's just them, us and a guest appearance by a Korean lion. But more on that later…
Despite having never been to Scotland before, Washington, DC-based Anya and Julian picked some great locations for their wedding photos. And they were totally up for all our (off the wall) suggestions.
Here are a few of our favourites…
It was raining as we took this photo, but these guys couldn't have looked happier…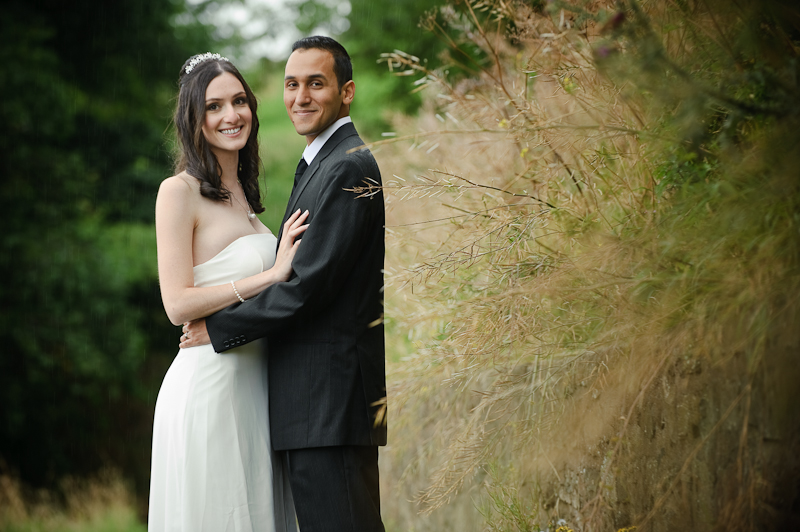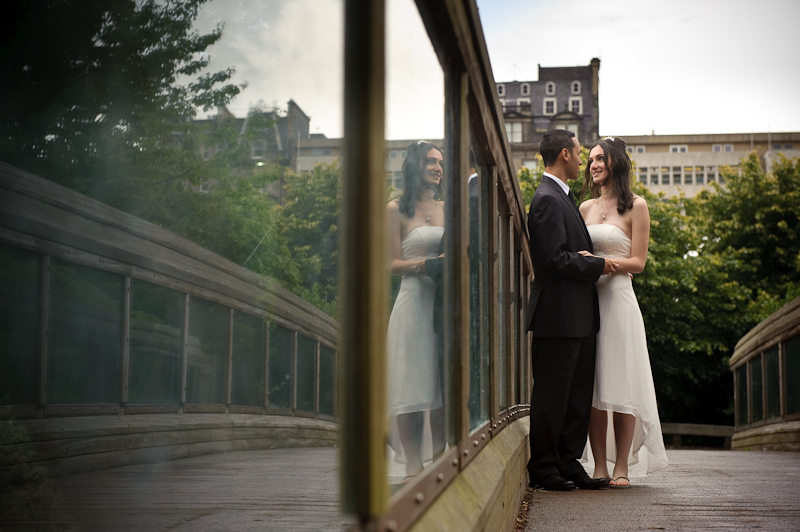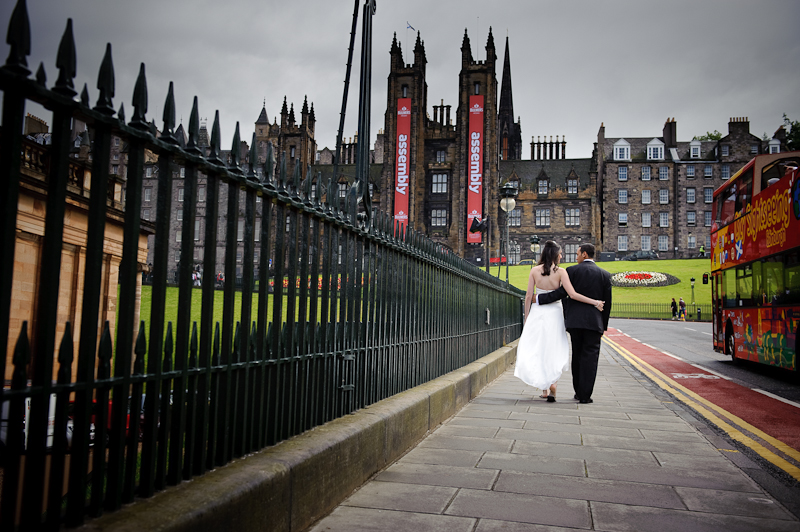 How good looking, not to mention cute, are these two?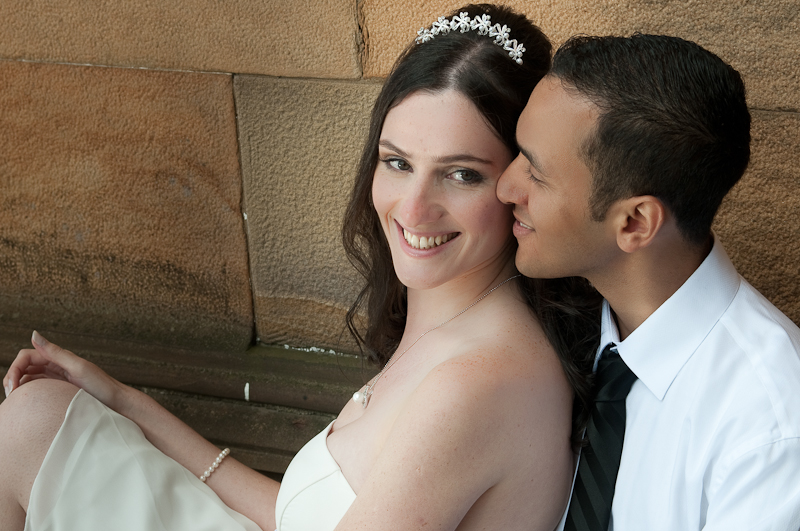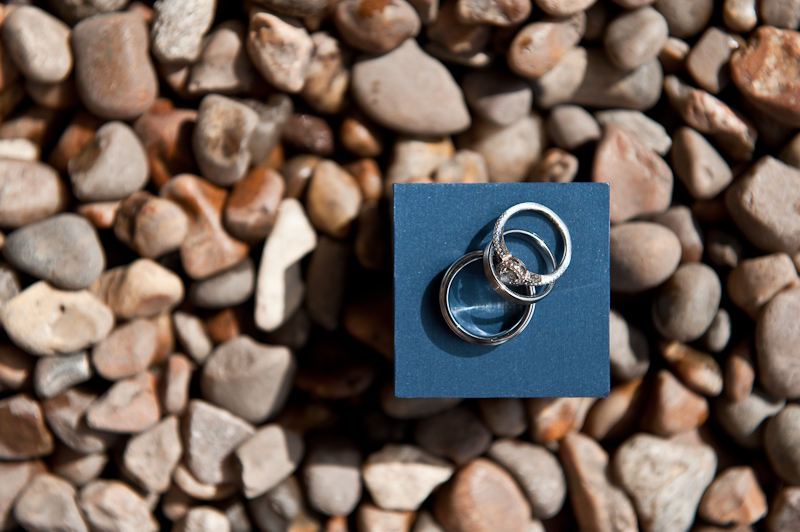 We thought a visit to Princes Street was in order…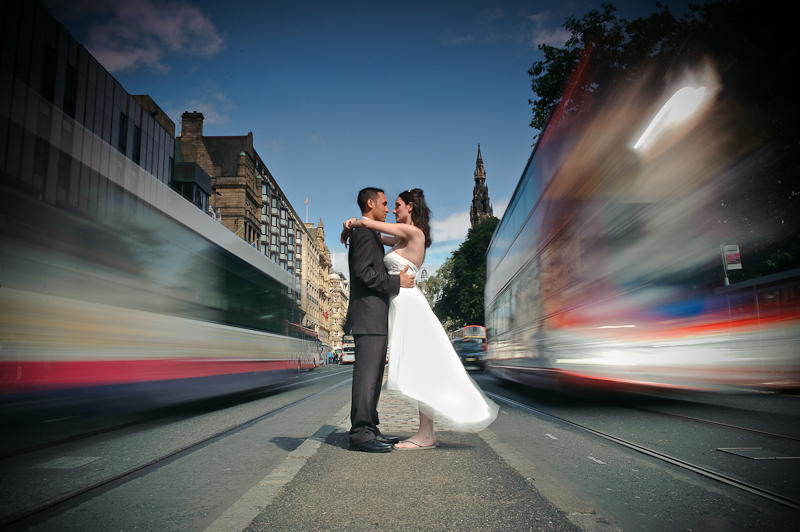 We love the Fringe! How amazing is Edinburgh right now? This was a first for us…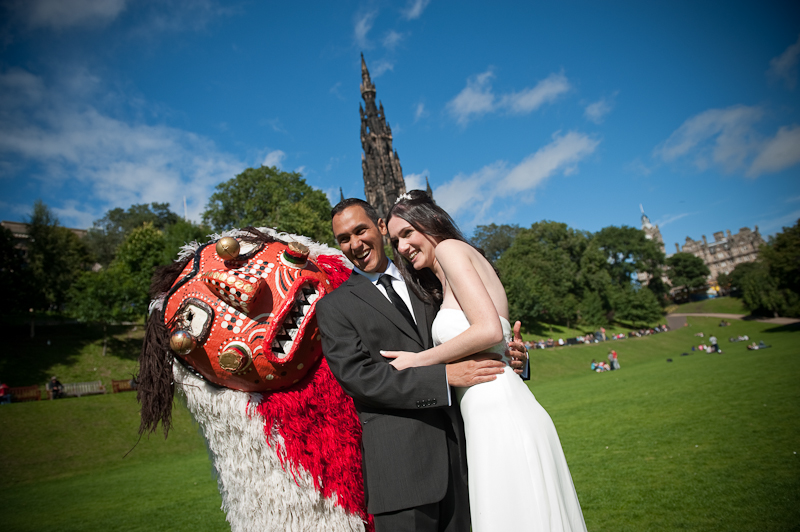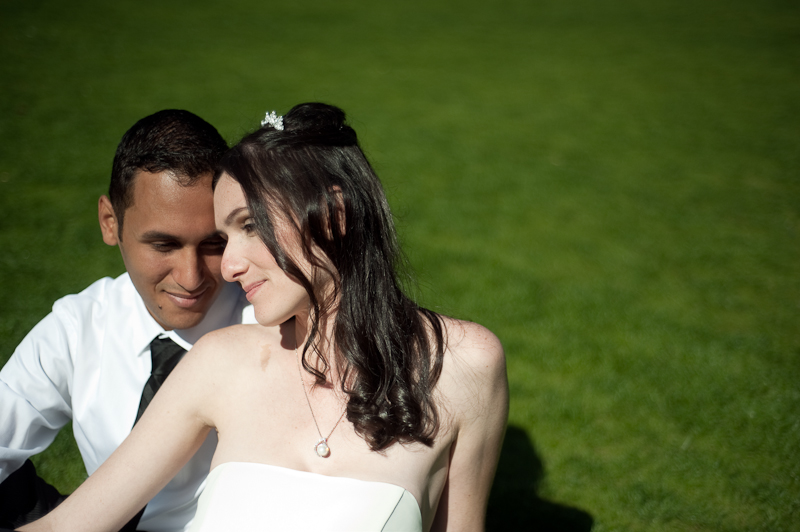 Happily ever after starts here…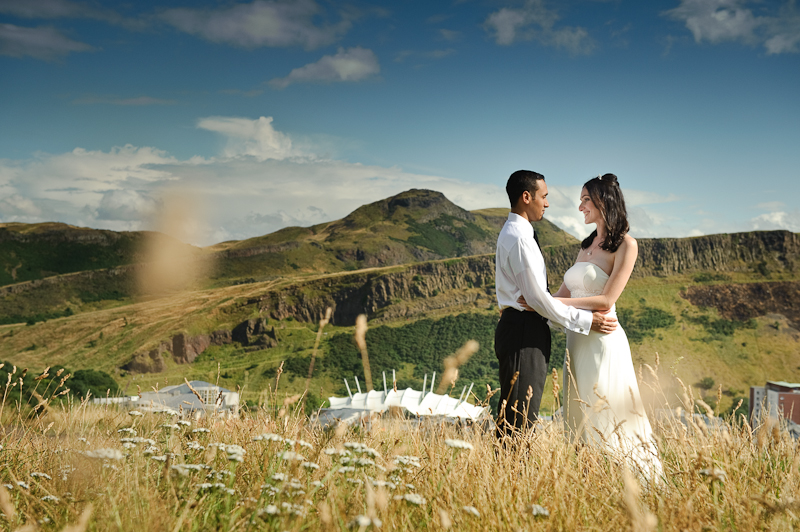 Anya & Julian – We hope you had as much fun as we did! We loved getting to know you both and hope you enjoy the rest of your stay here in Edinburgh. We wish you all the happiness in the world.
To comment on the images or leave a message for Anya and Julian, please click below.