Bronwyn & Christian - Arthur's Seat elopement, Edinburgh, Scotland
A
After a little rest and relaxation (plus a lot of mince pie and prosecco action) over Christmas, our 2016 weddings kicked off on January 2nd with an incredibly special shoot.
We were so excited when Bronwyn & Christian, who live in Australia, got in touch to say they were planning to elope to Scotland. Not only did they want to tie the knot – literally – on Arthur's Seat, an extinct volcano that watches broodingly over Edinburgh (ah-mazing!), but they were also keen to have photos taken in Armchair Books – an incredible warren of vintage tomes in the Old Town (to see it is to love it!).
And so it was that in wedding attire and hiking boots, Bronwyn & Christian, plus four of their closest friends, set off on a big, very muddy walk to the top of Arthur's Seat, where they were married in a beautiful Humanist ceremony. The views were sensational, amazingly the weather played ball and we started to wonder why more people don't get married outdoors in Scotland in winter!
Despite the attention of the local press, they managed to keep the whole thing a complete secret. Now that their family and friends have been told the wonderful news (they are over the moon for the happy couple!), we're stoked to be able to share their photos. Here are some highlights of the day (choosing was sooooo tough!).
Bronwyn & Christian – We absolutely loved getting to capture your Scottish love story and wish you all the love and happiness in the world!
Christina & Jay x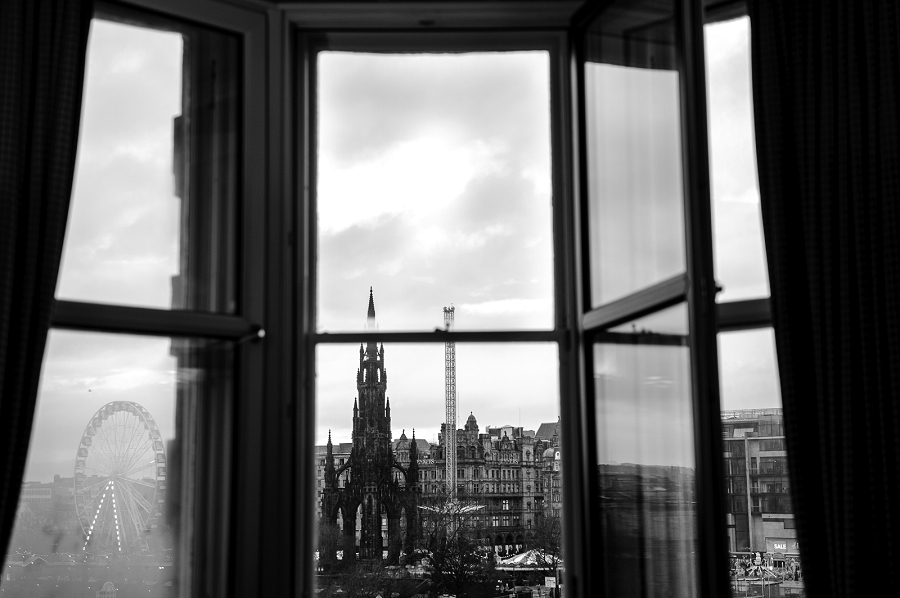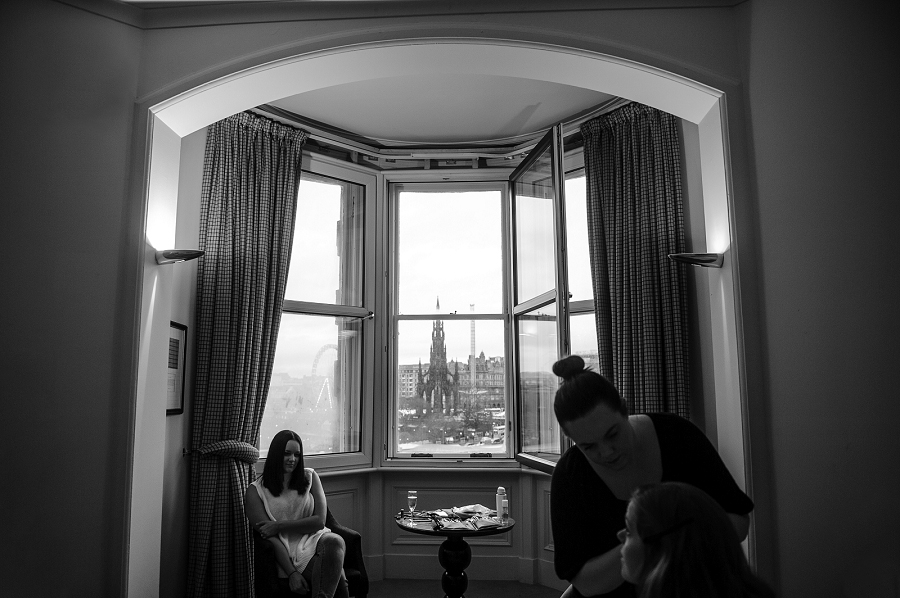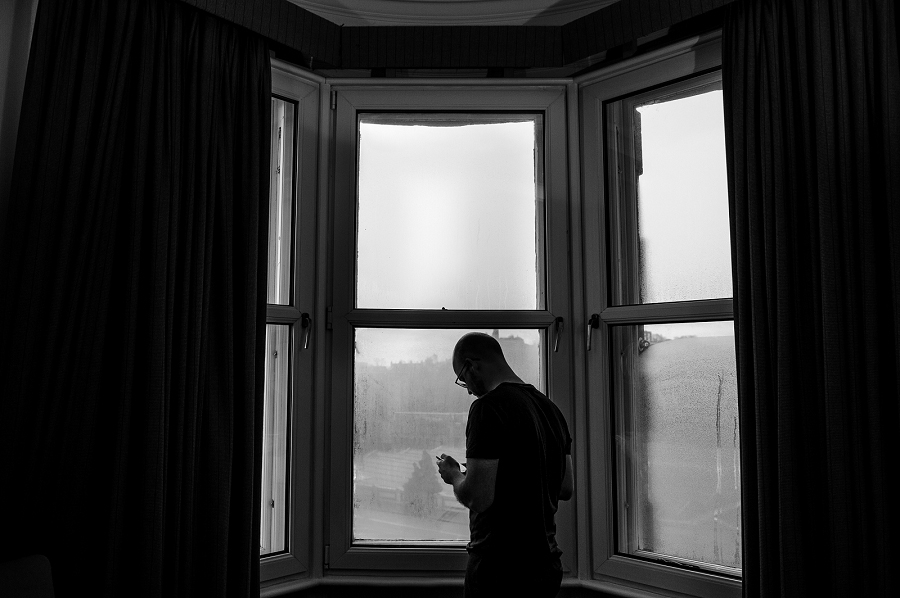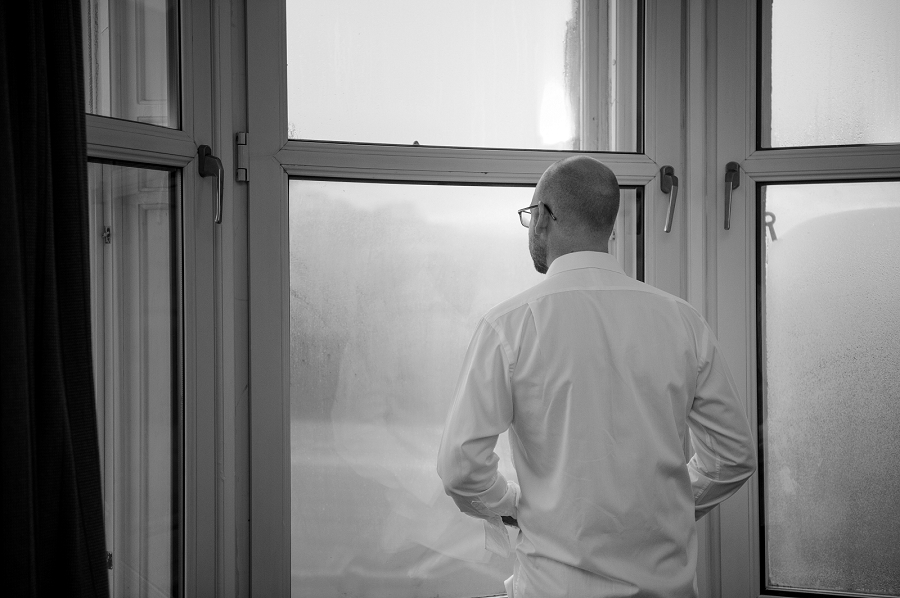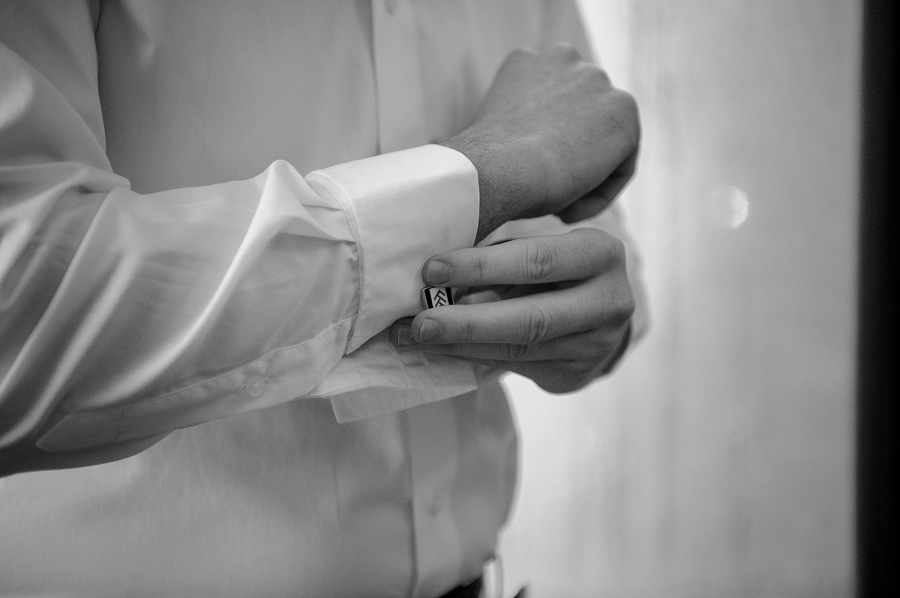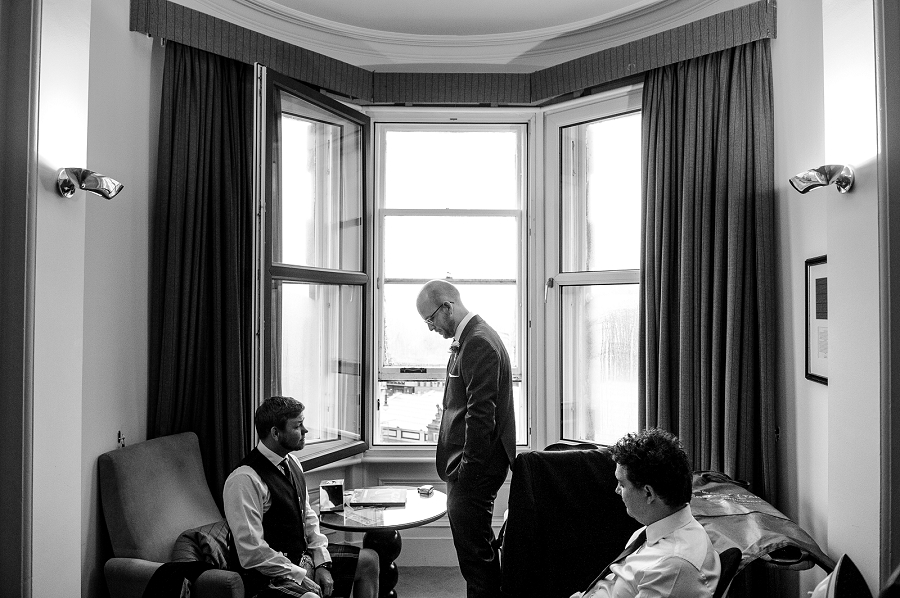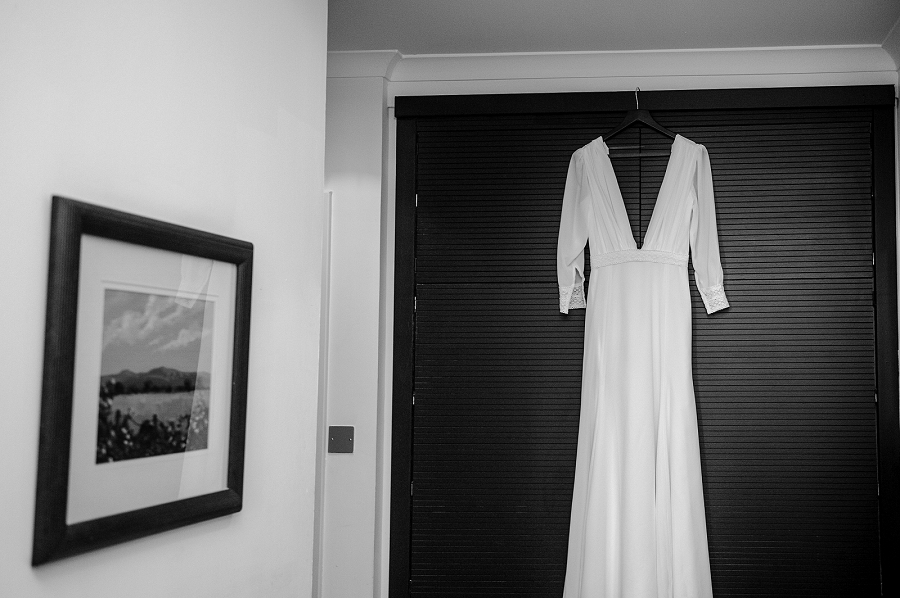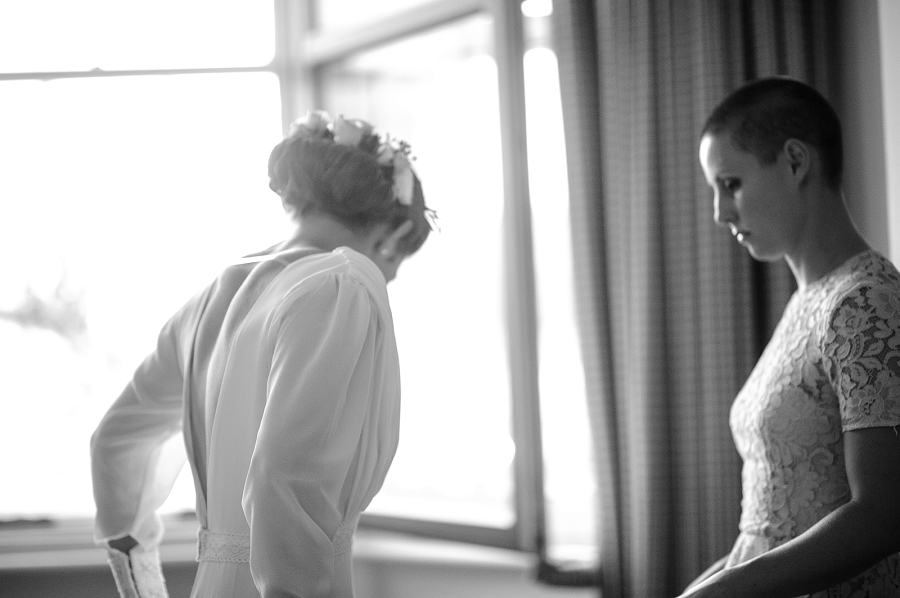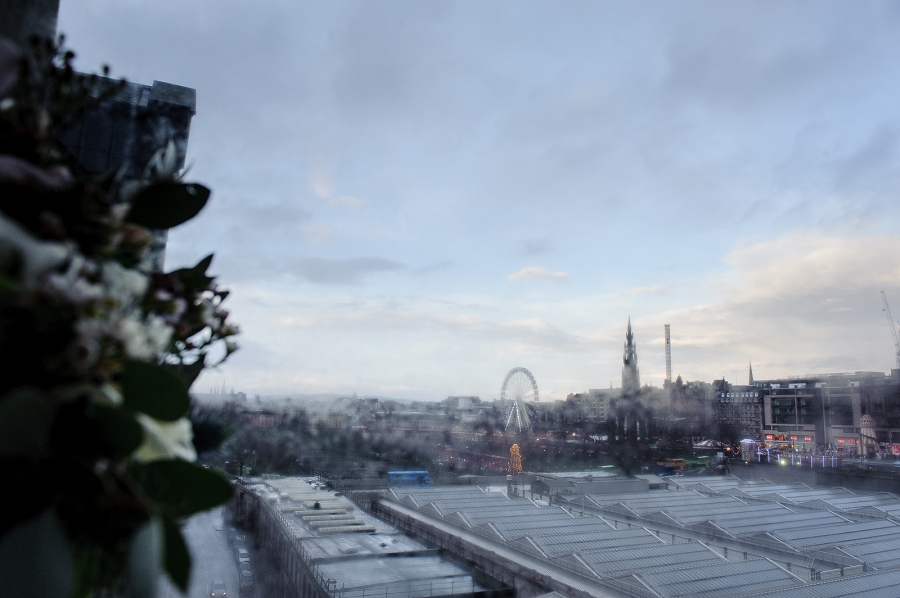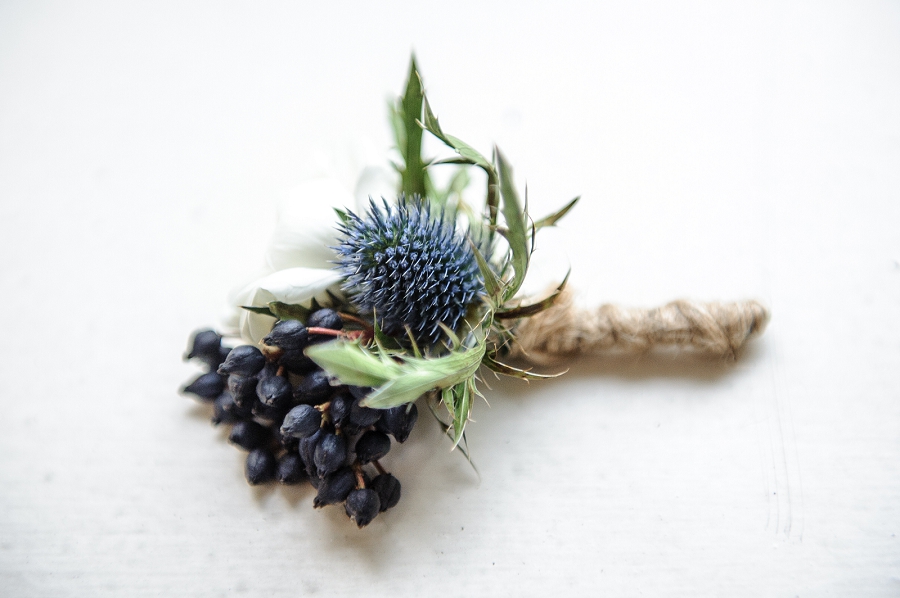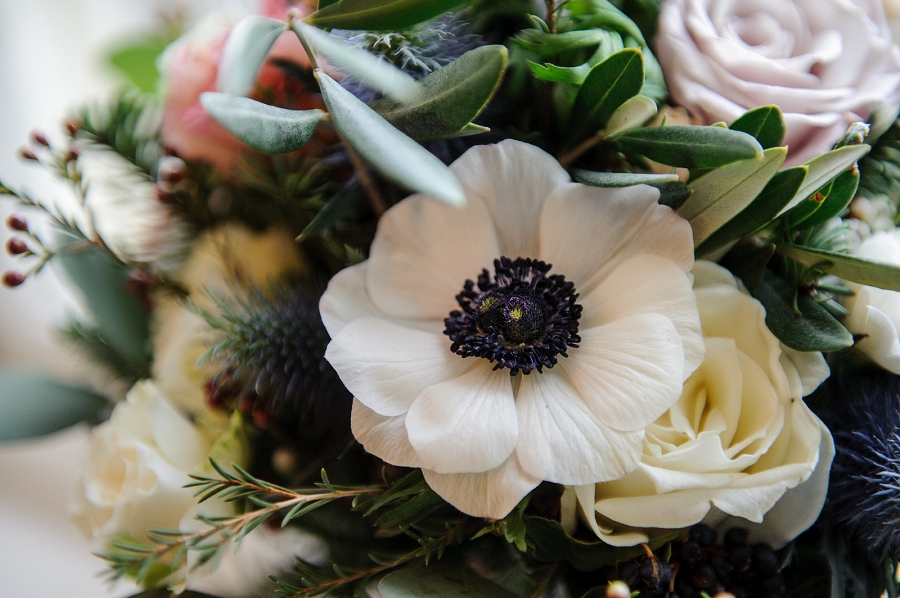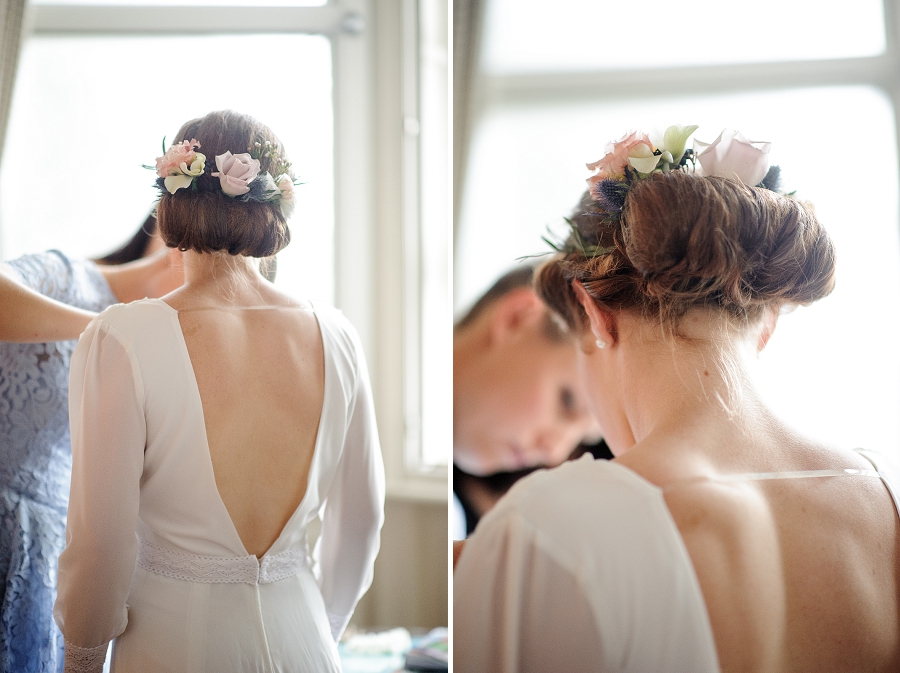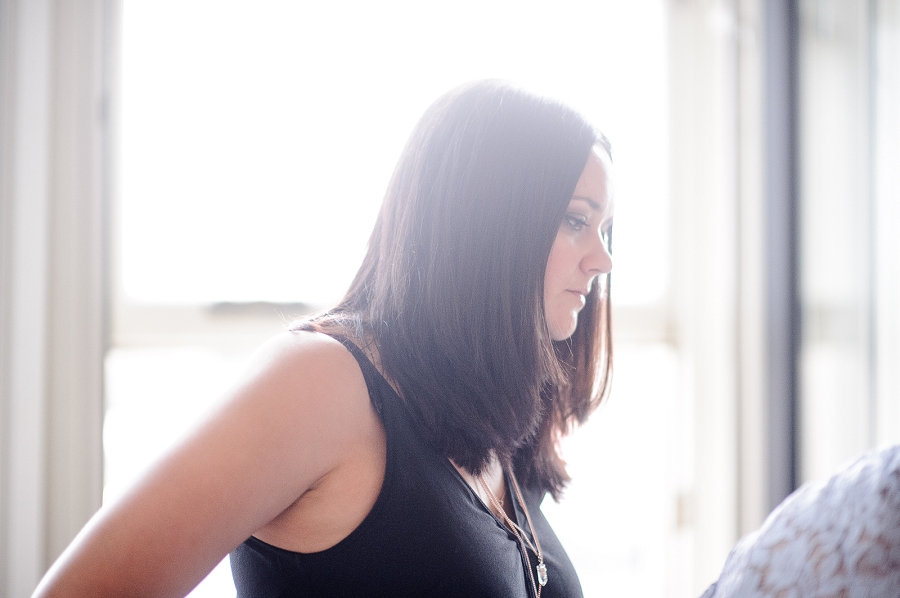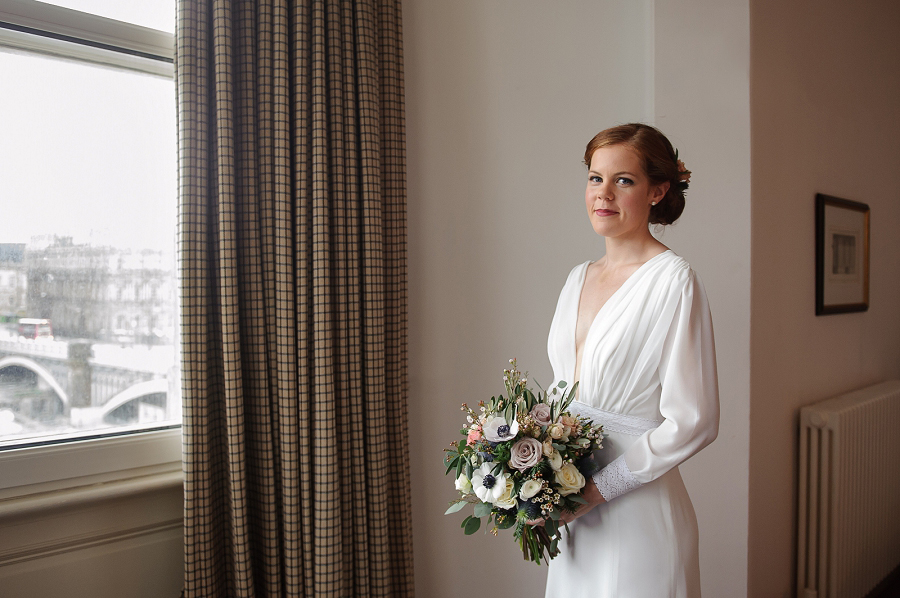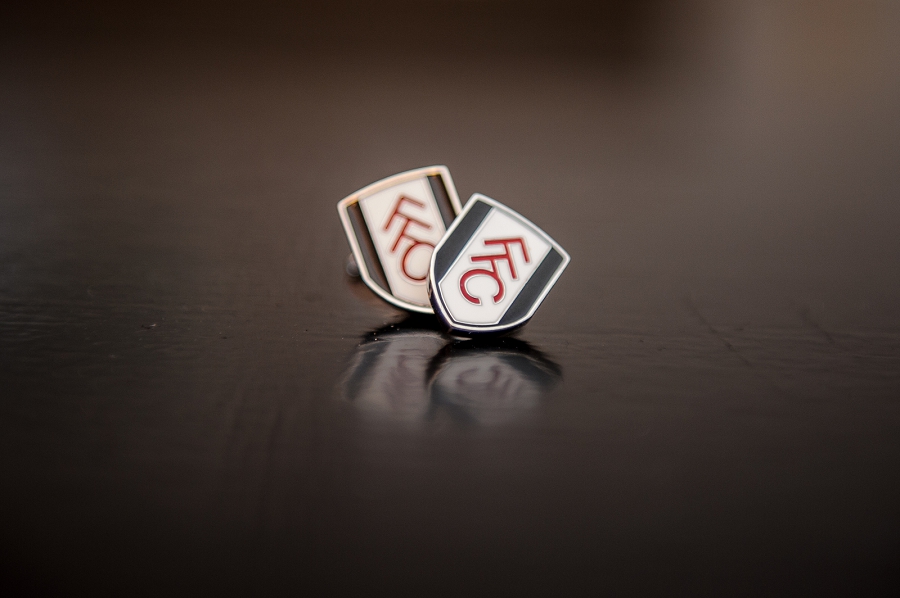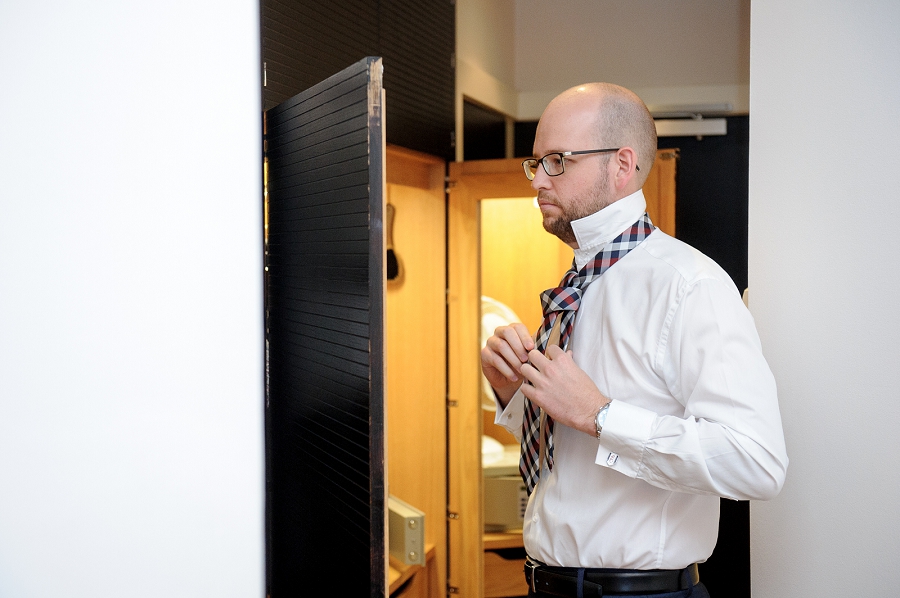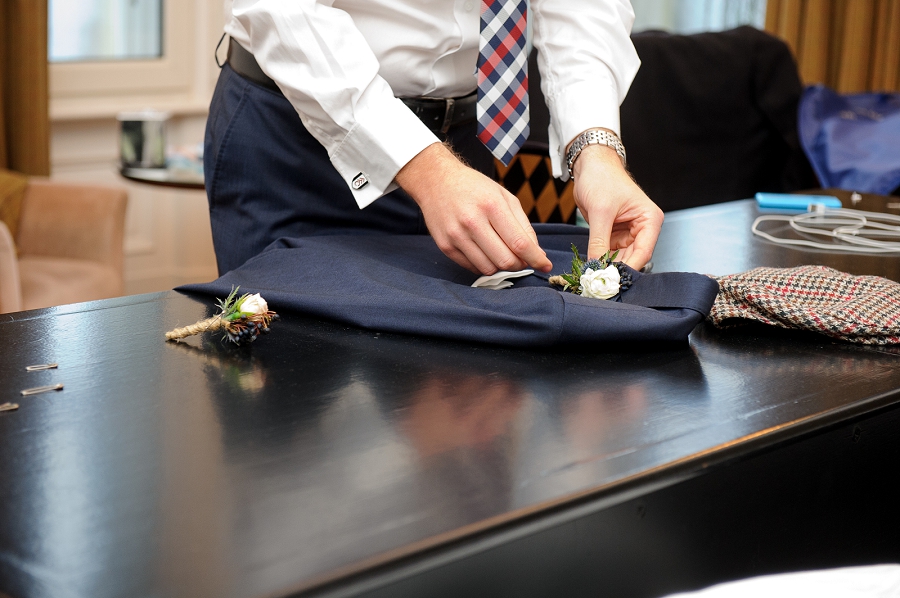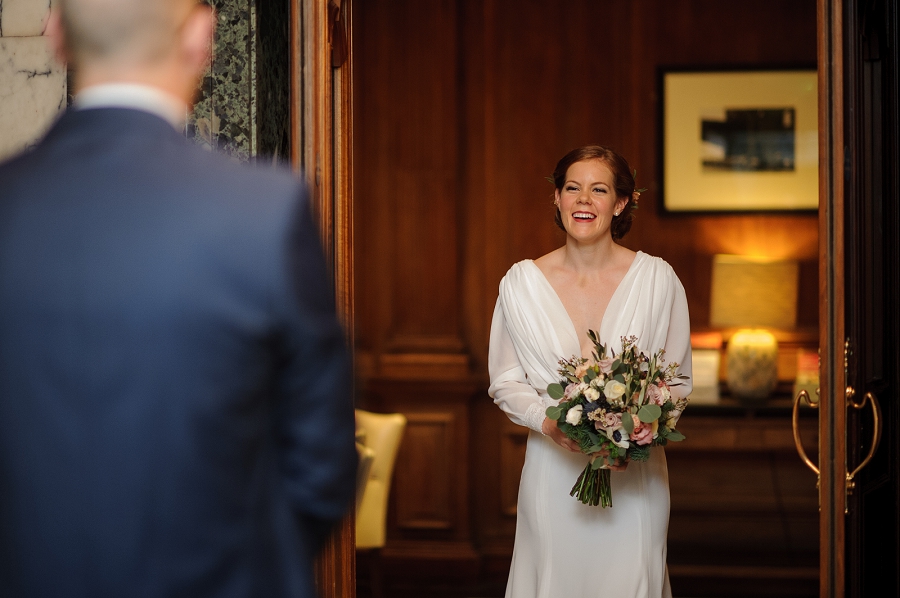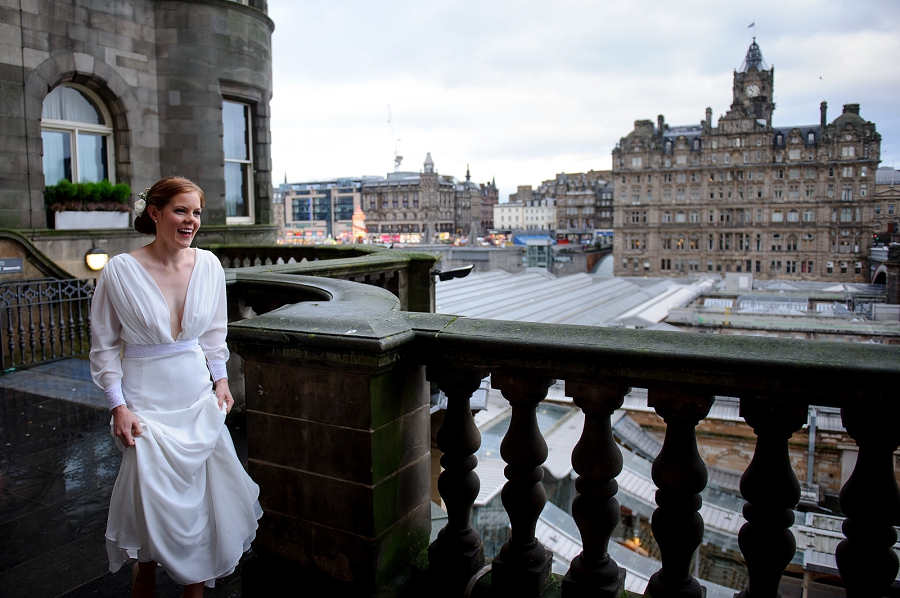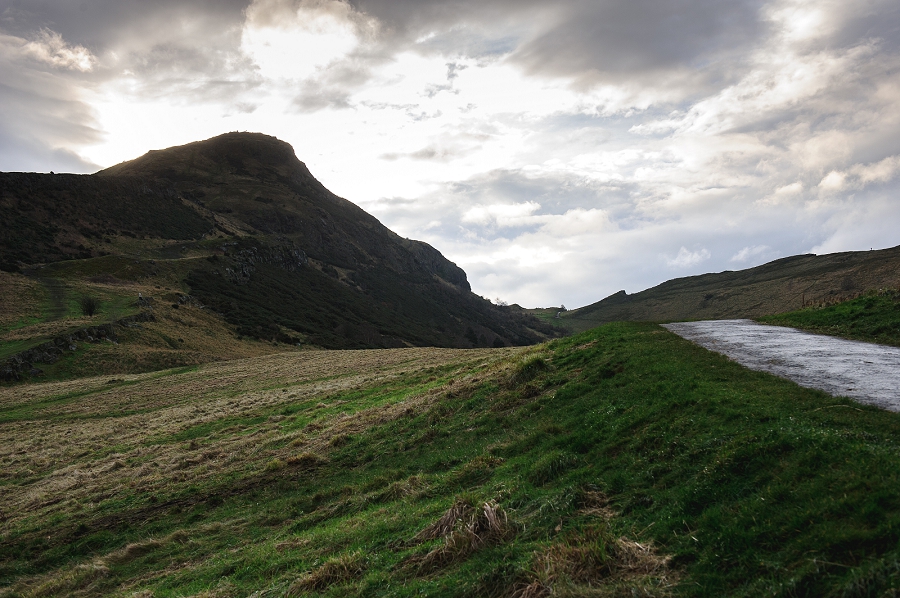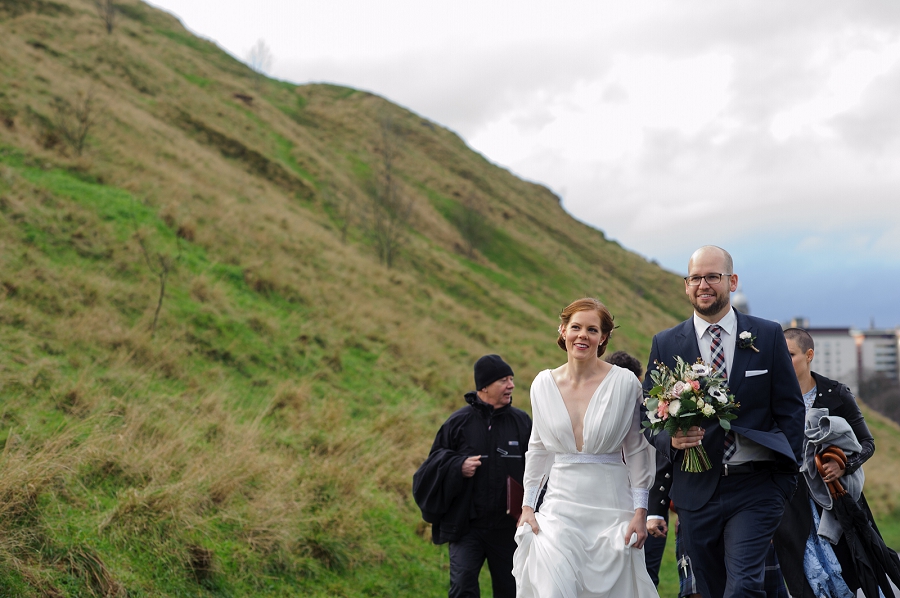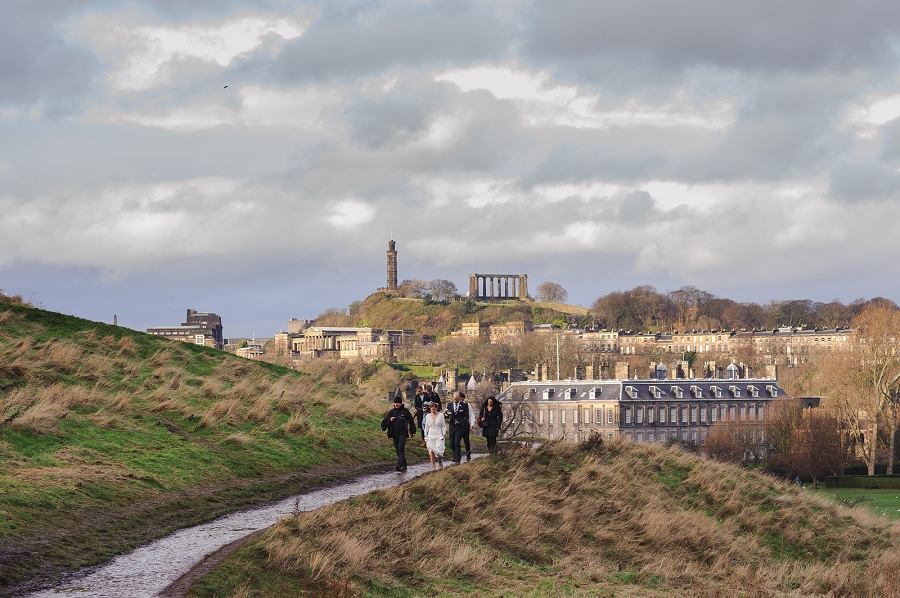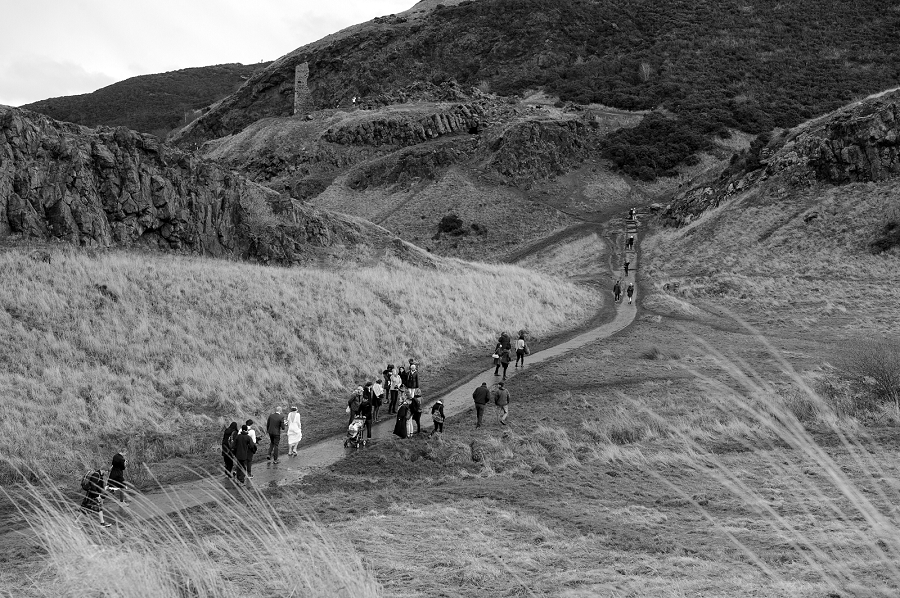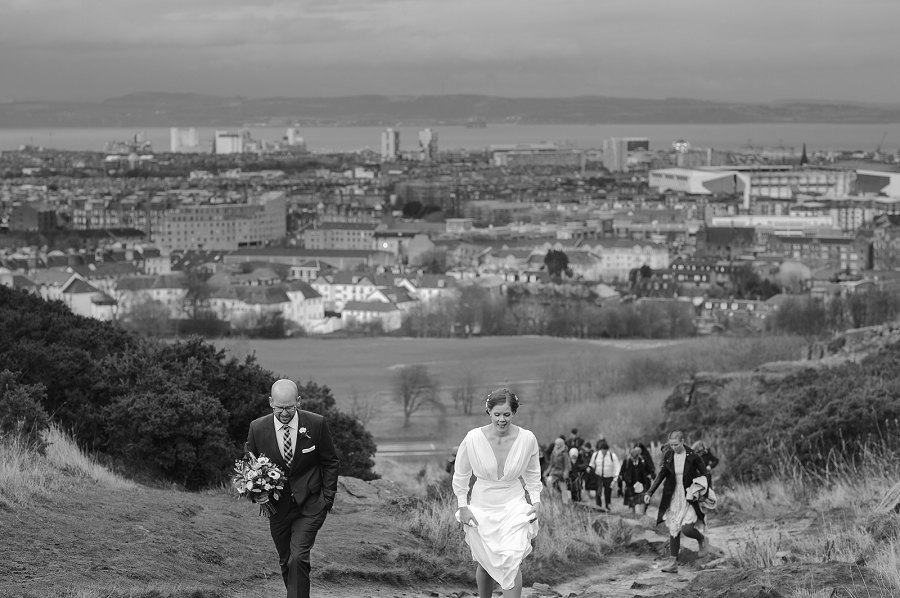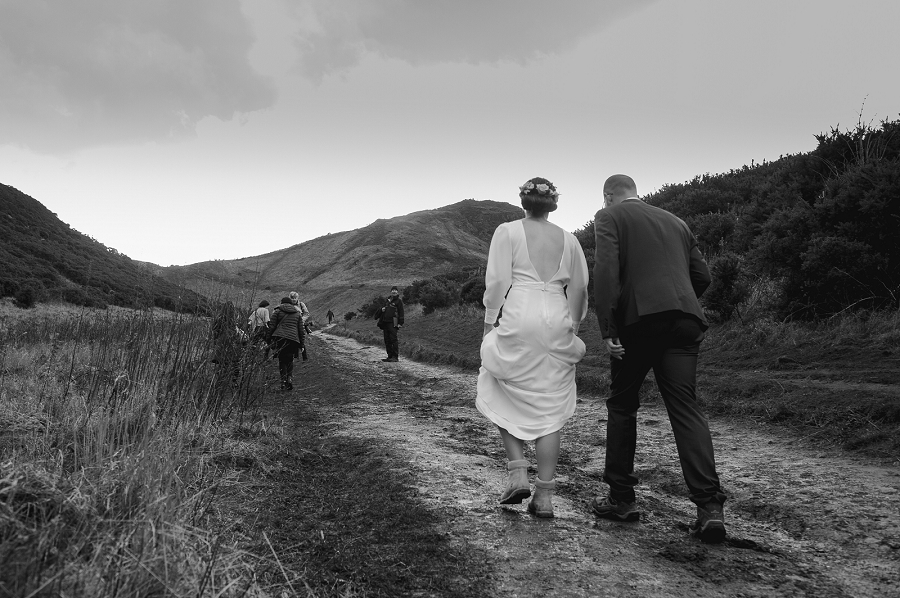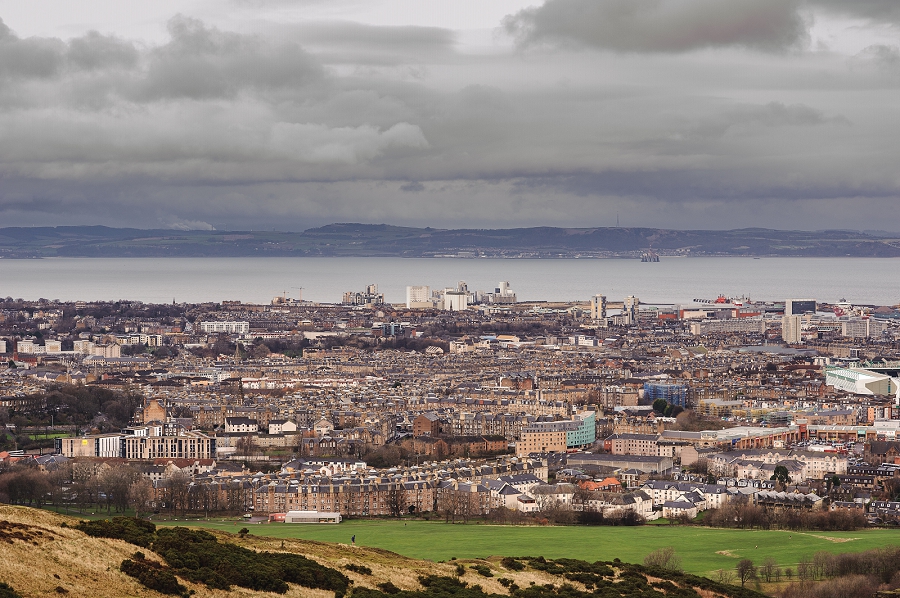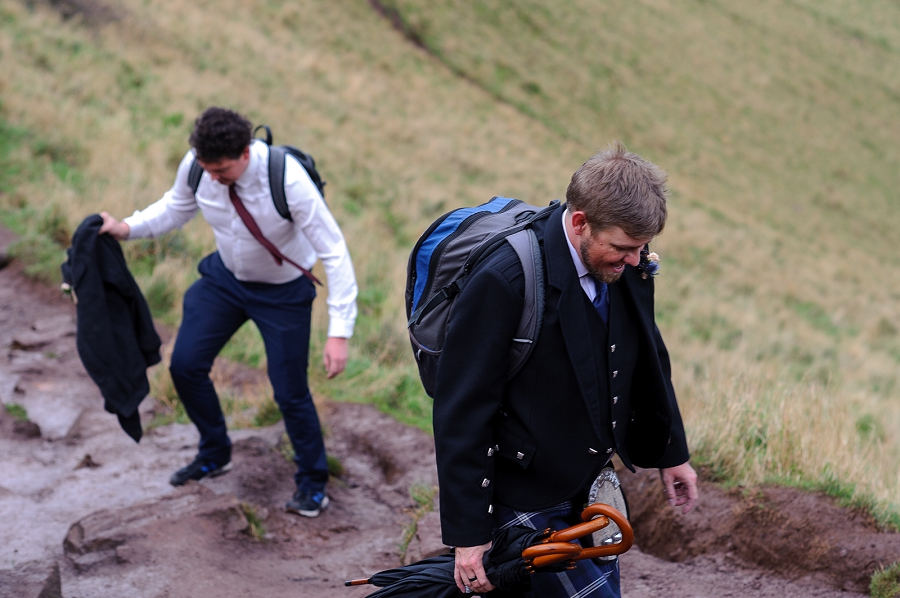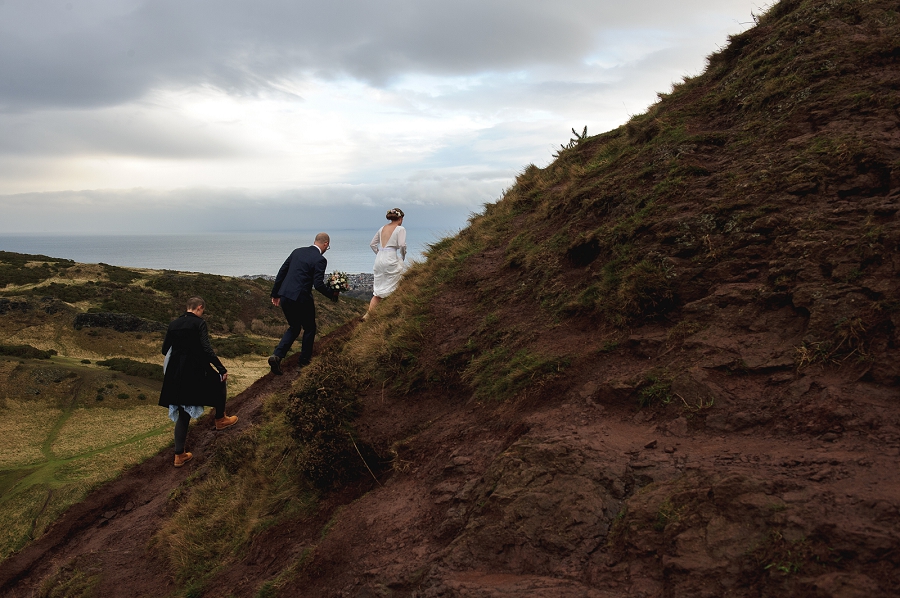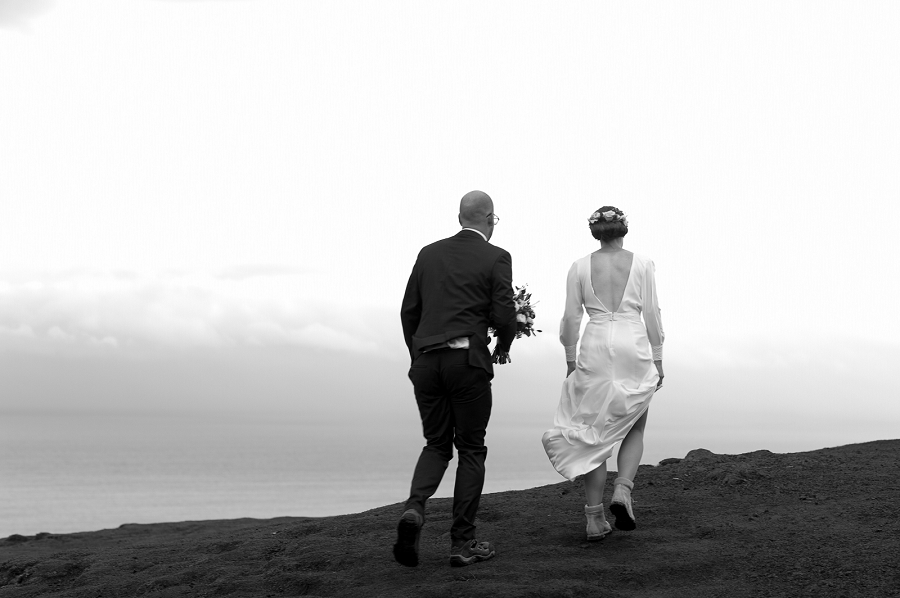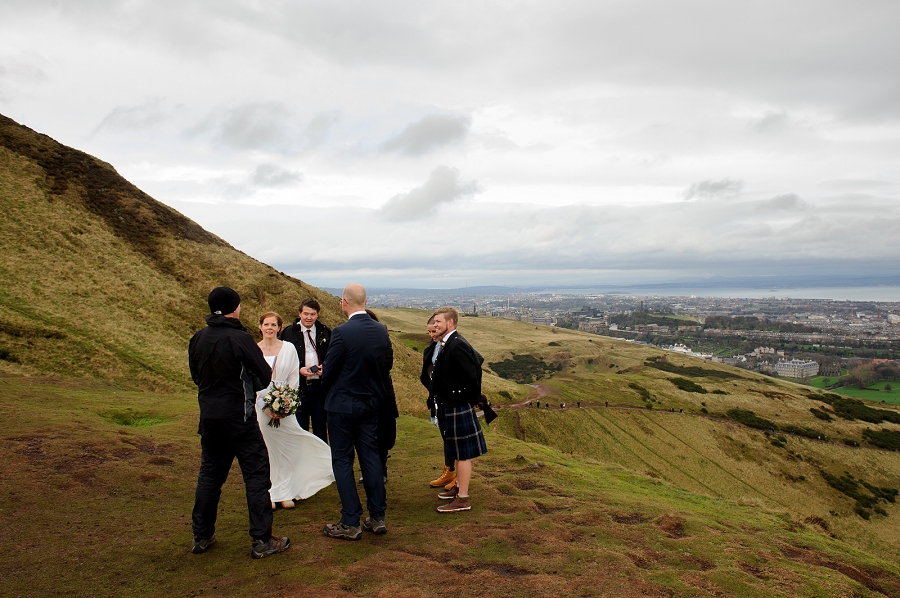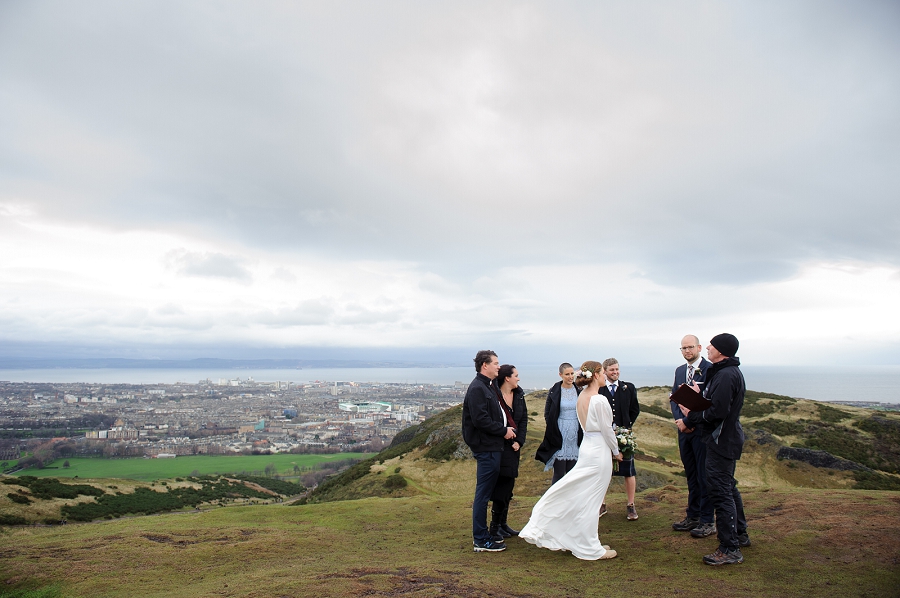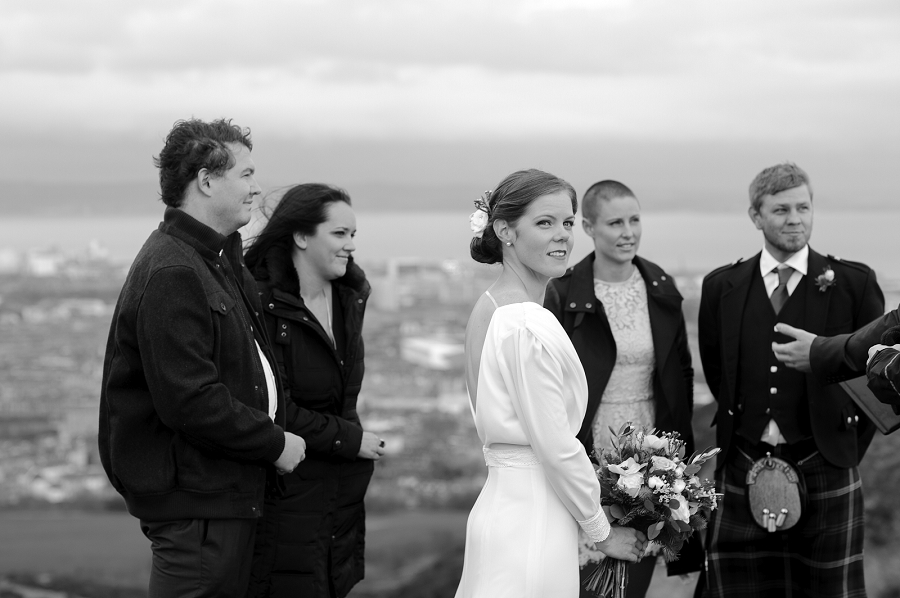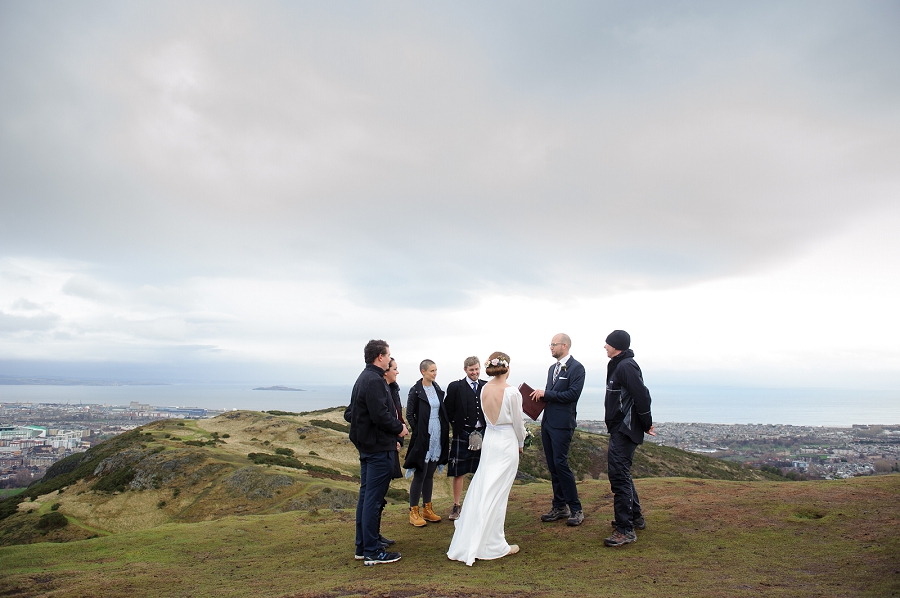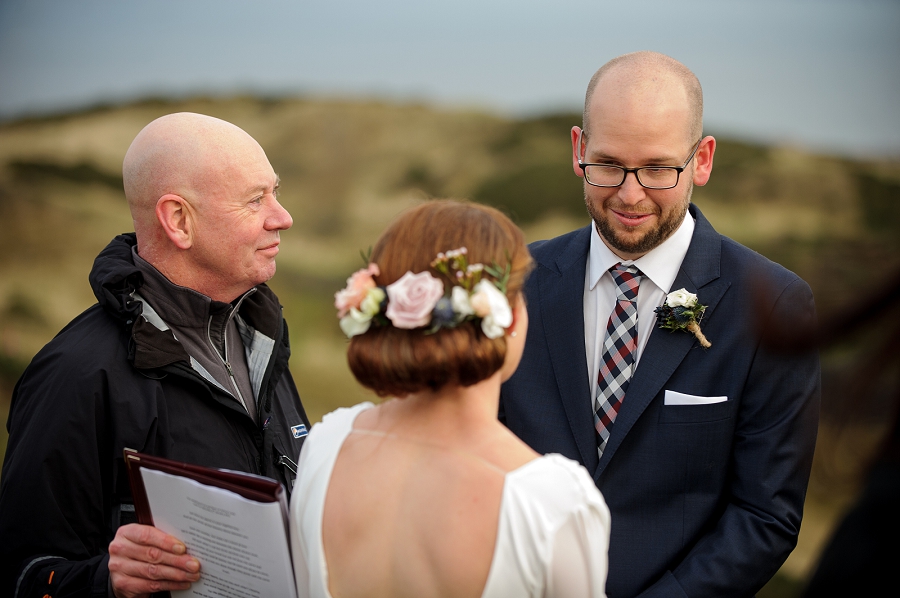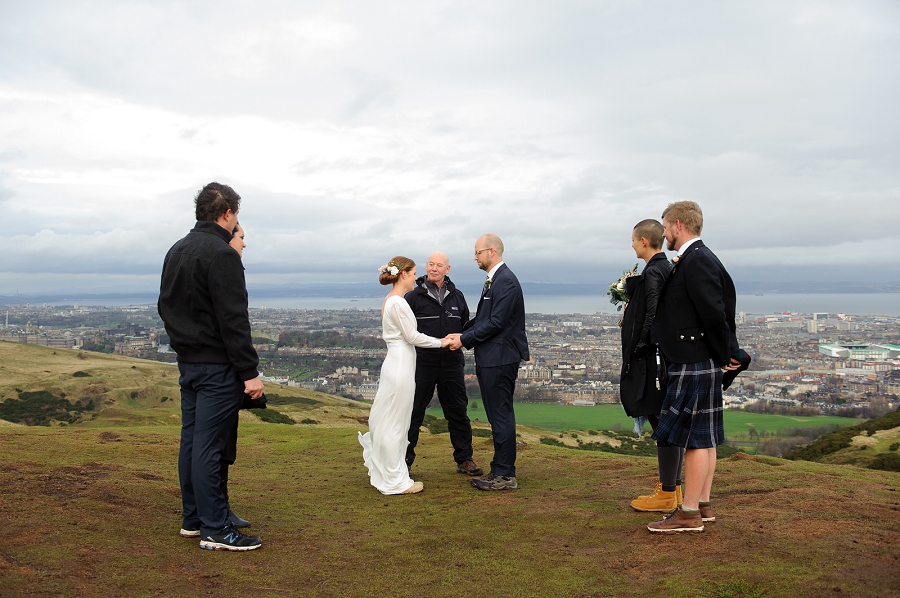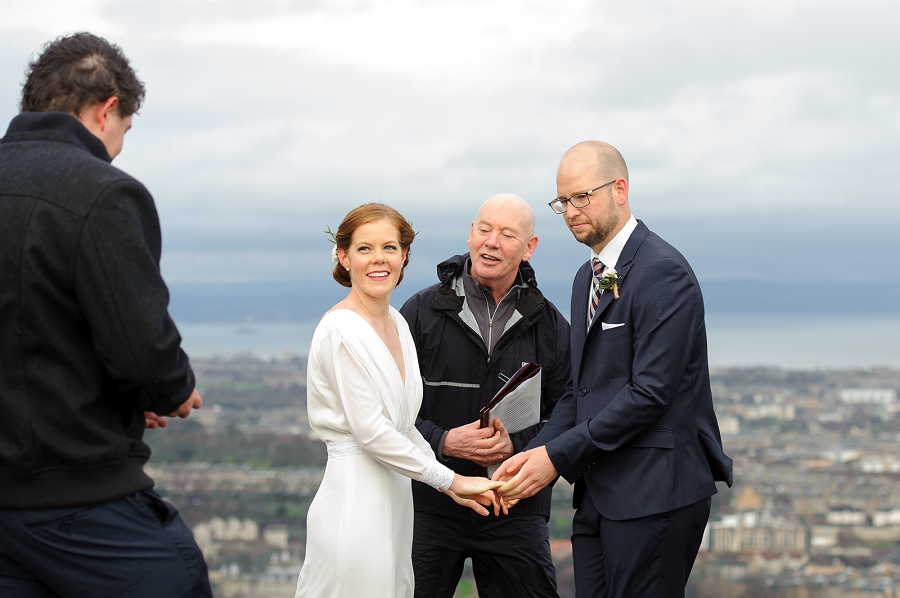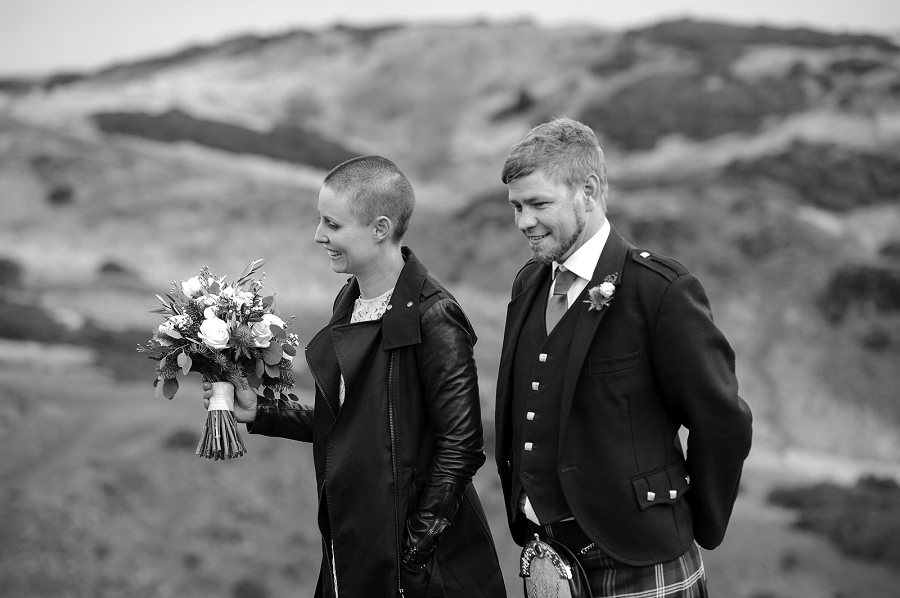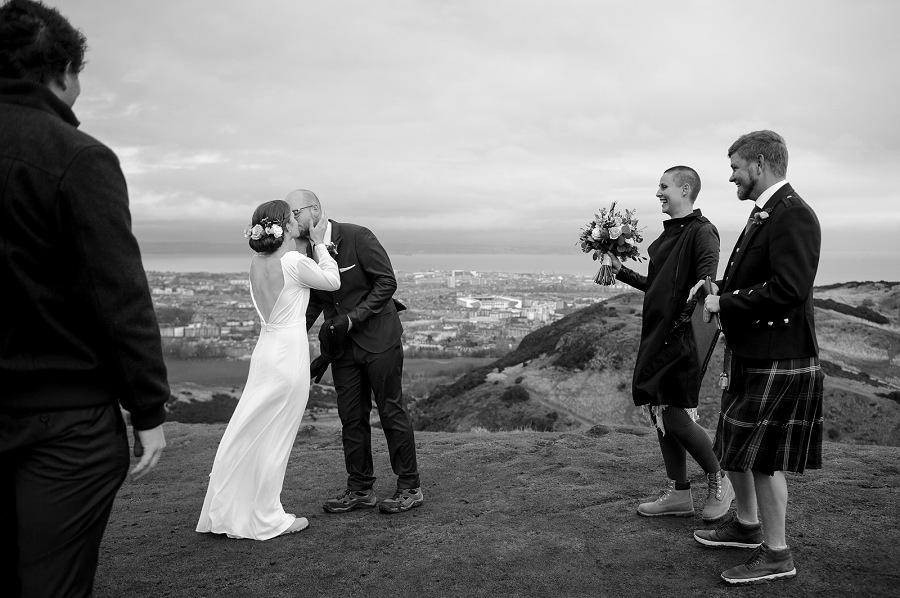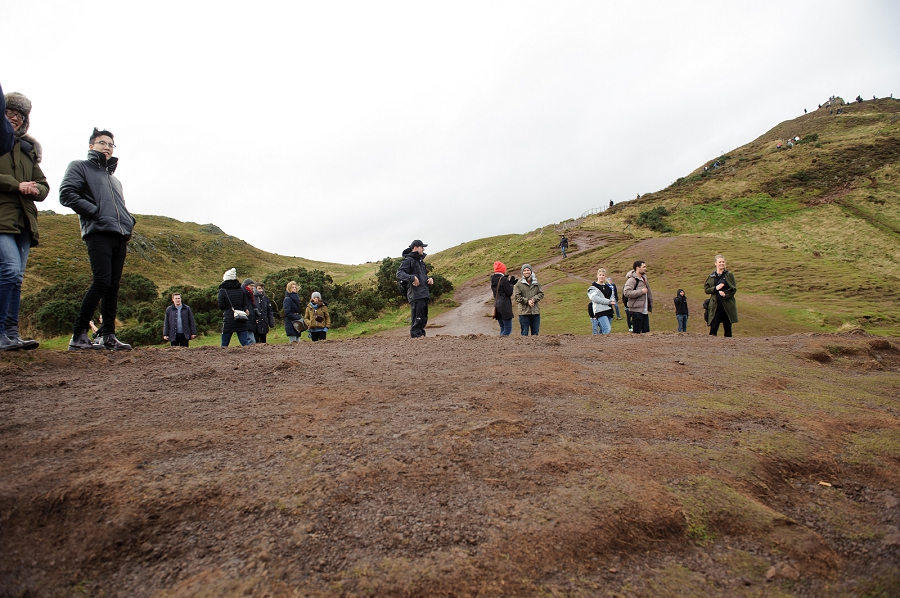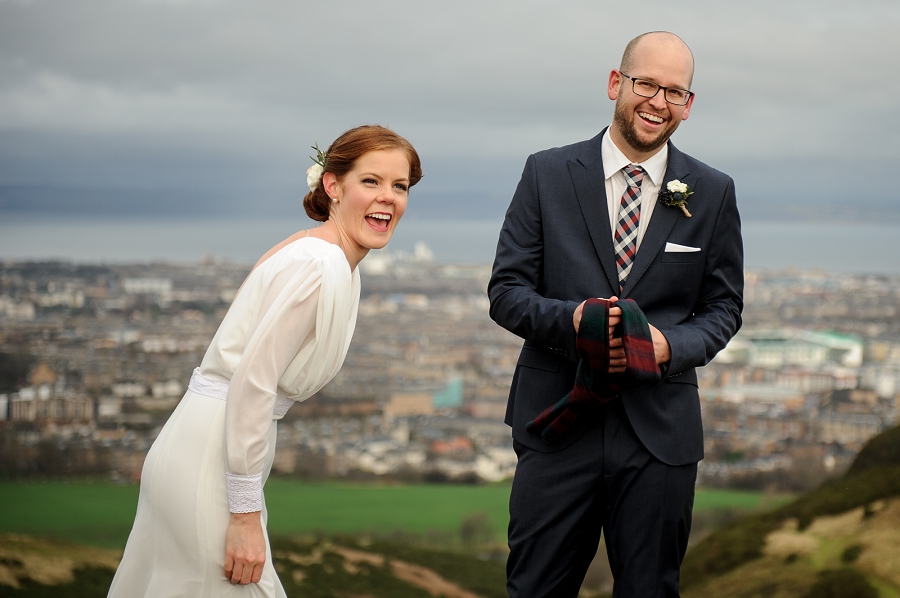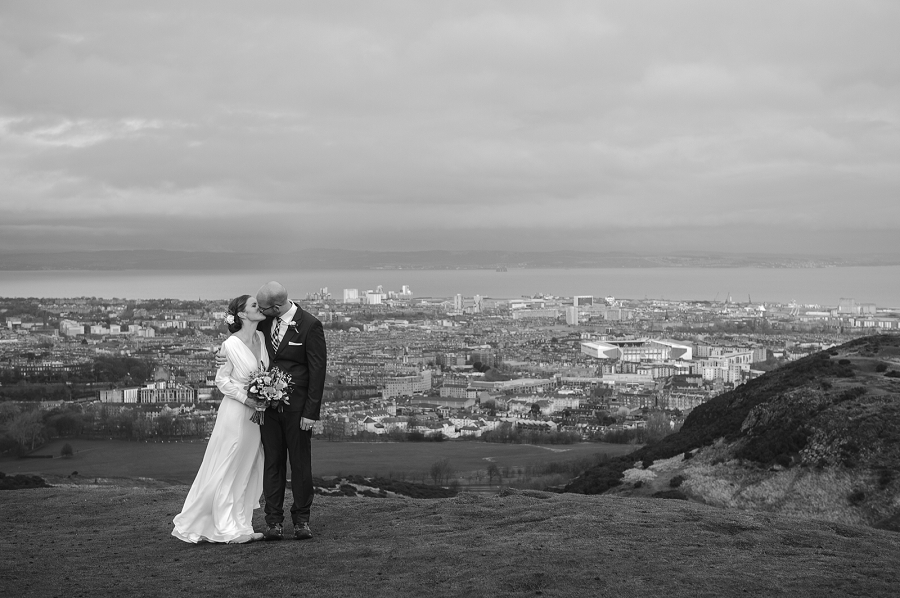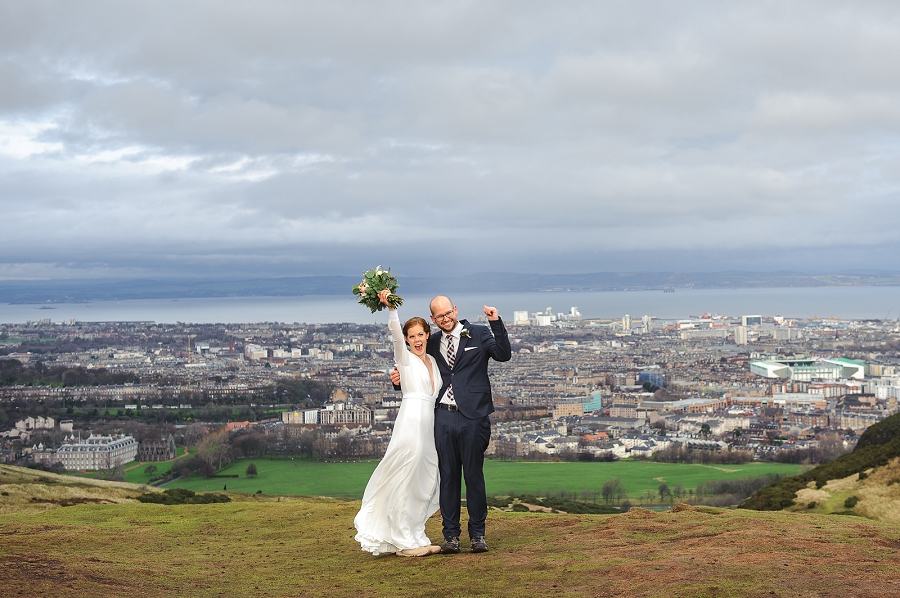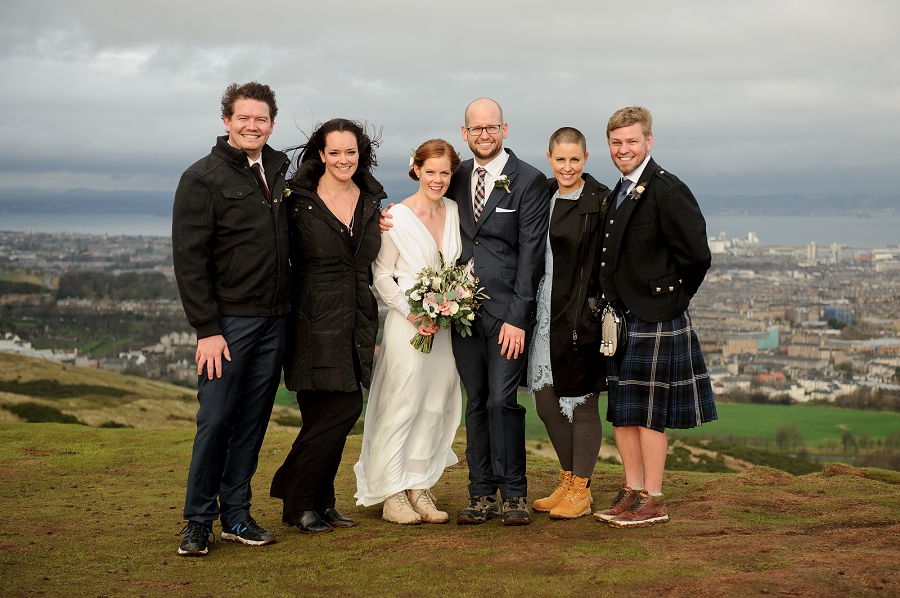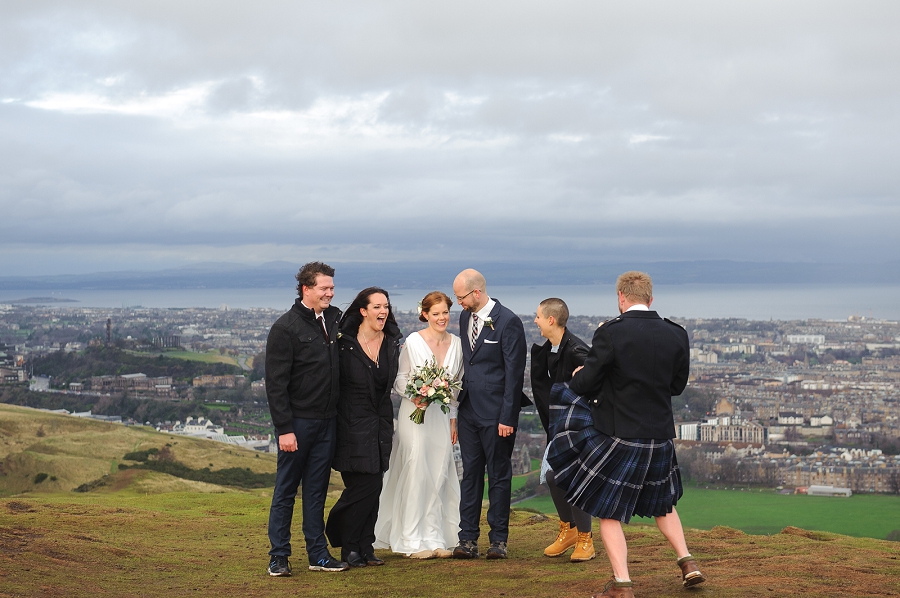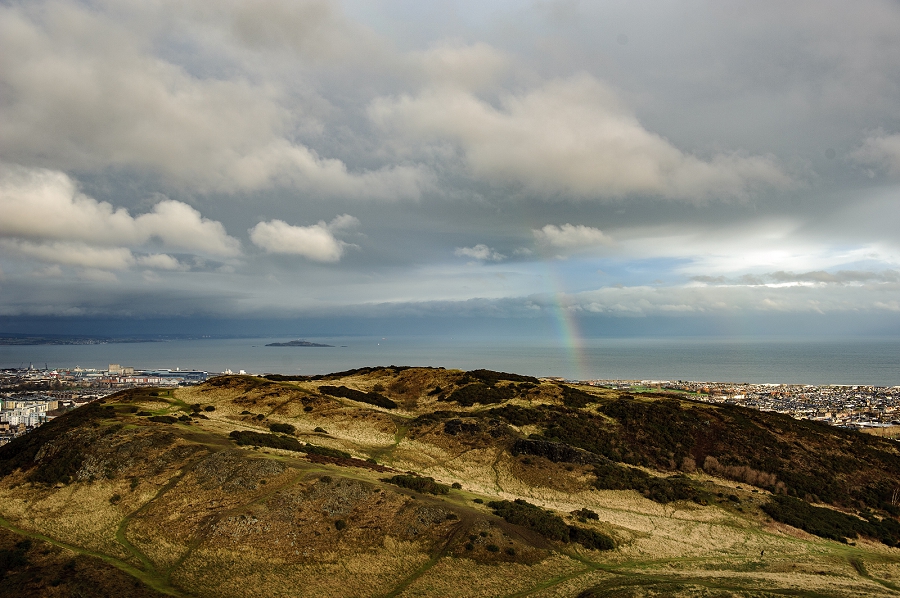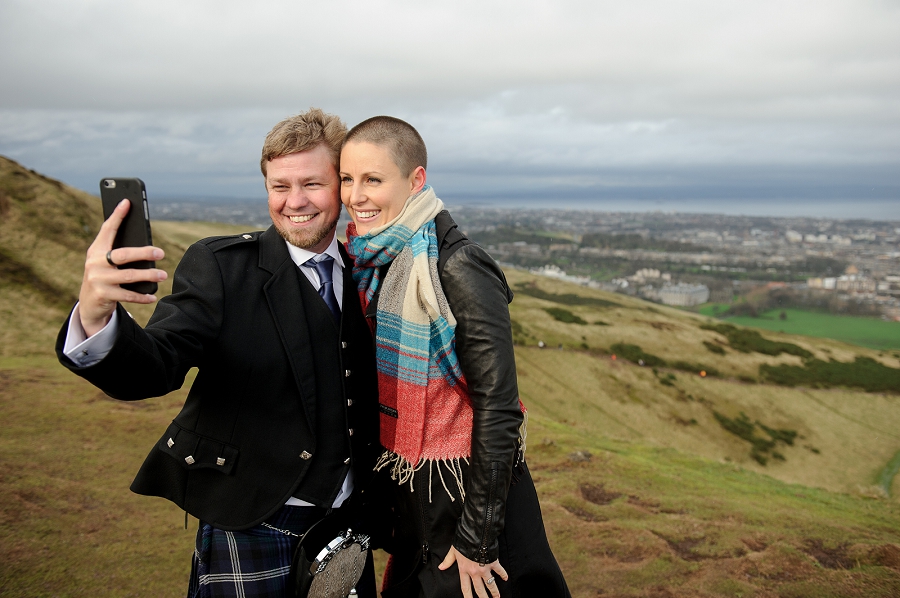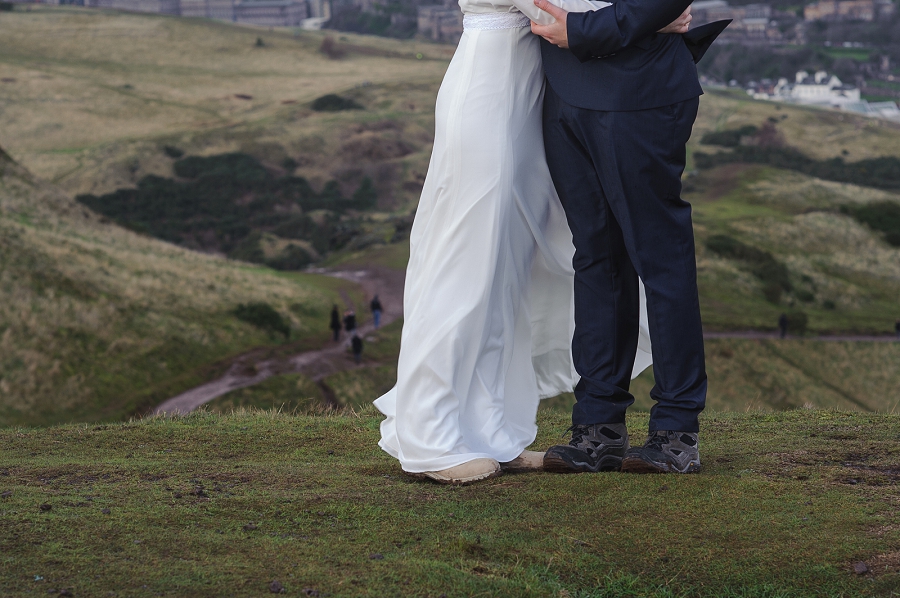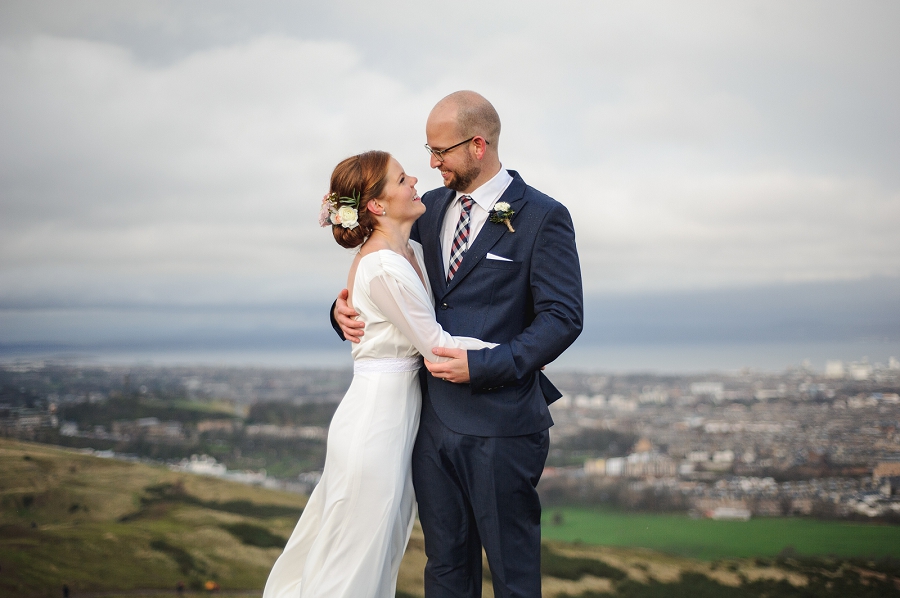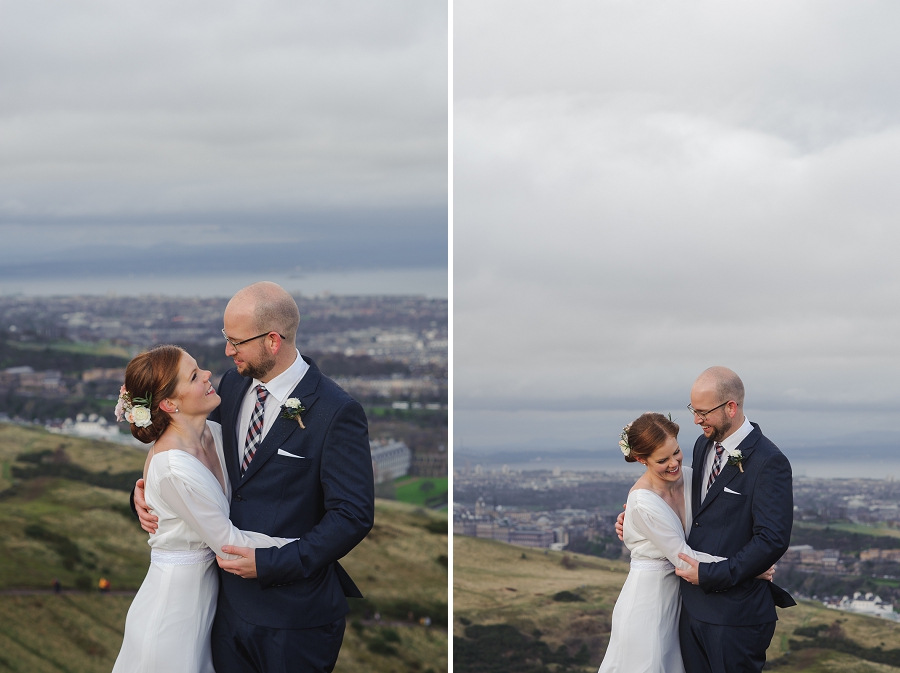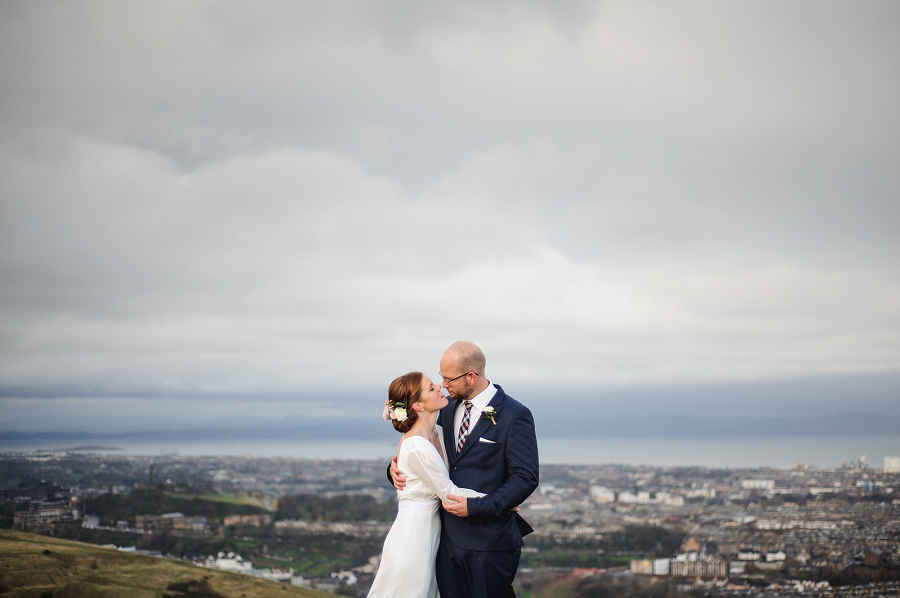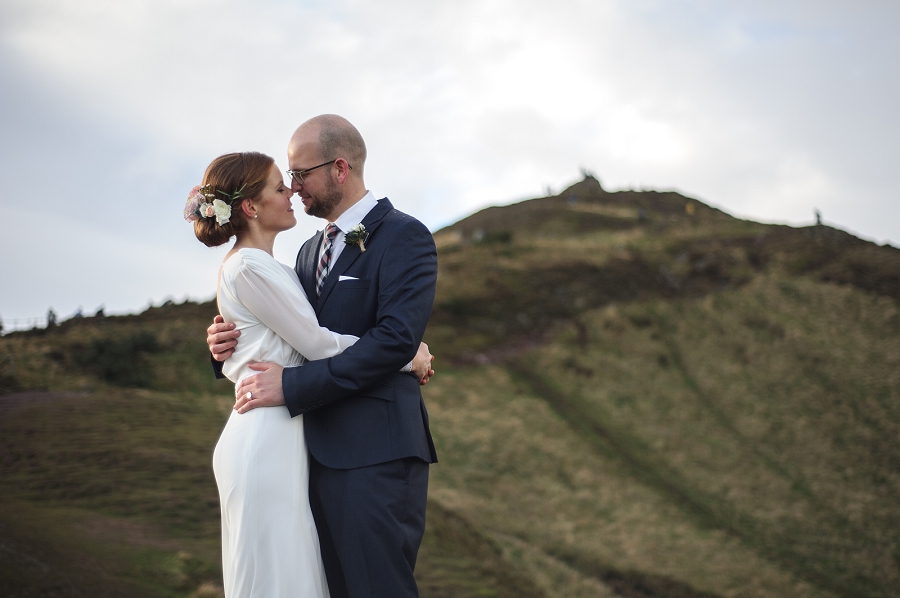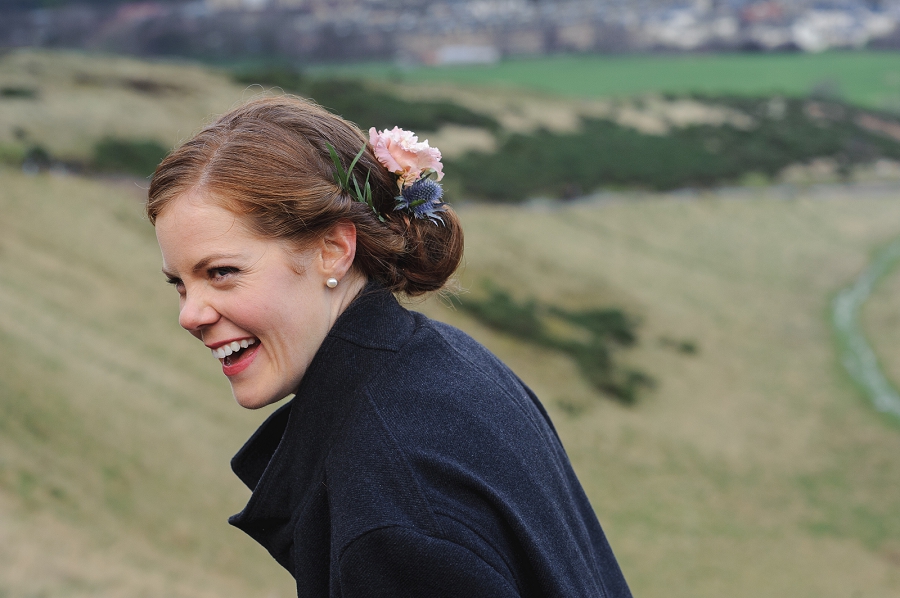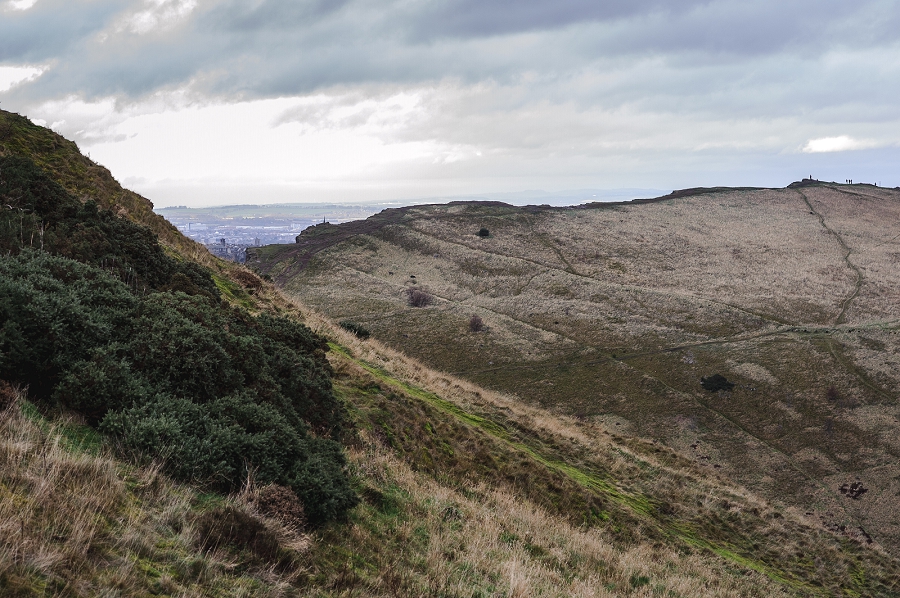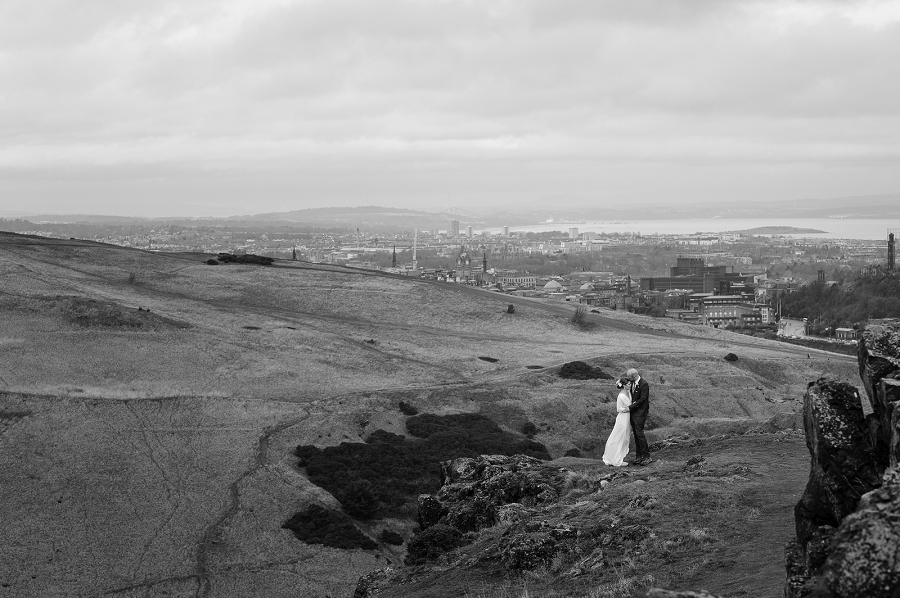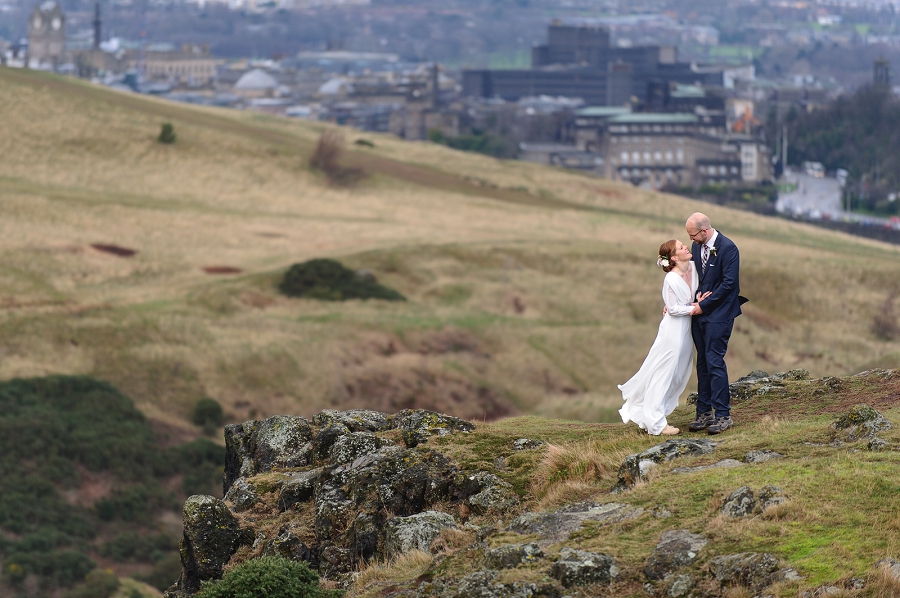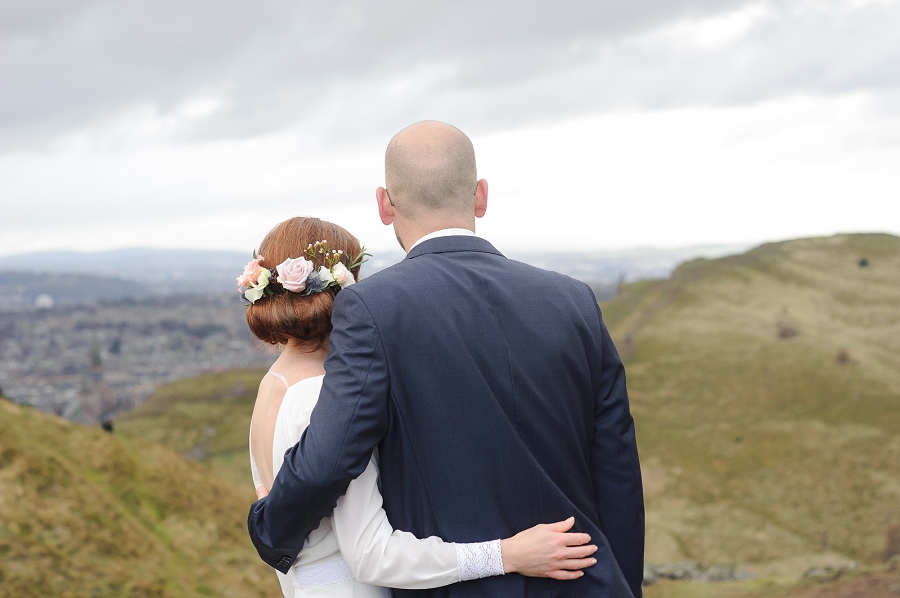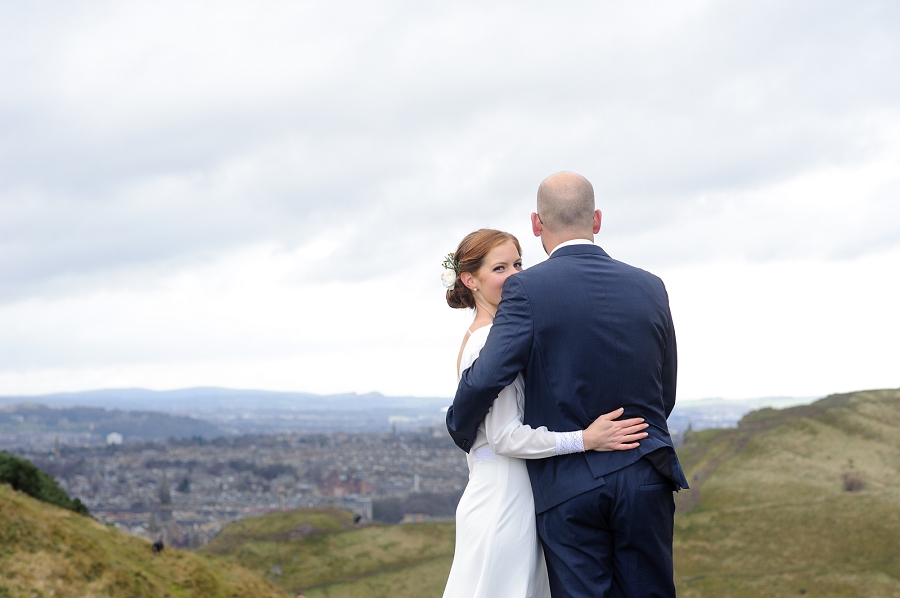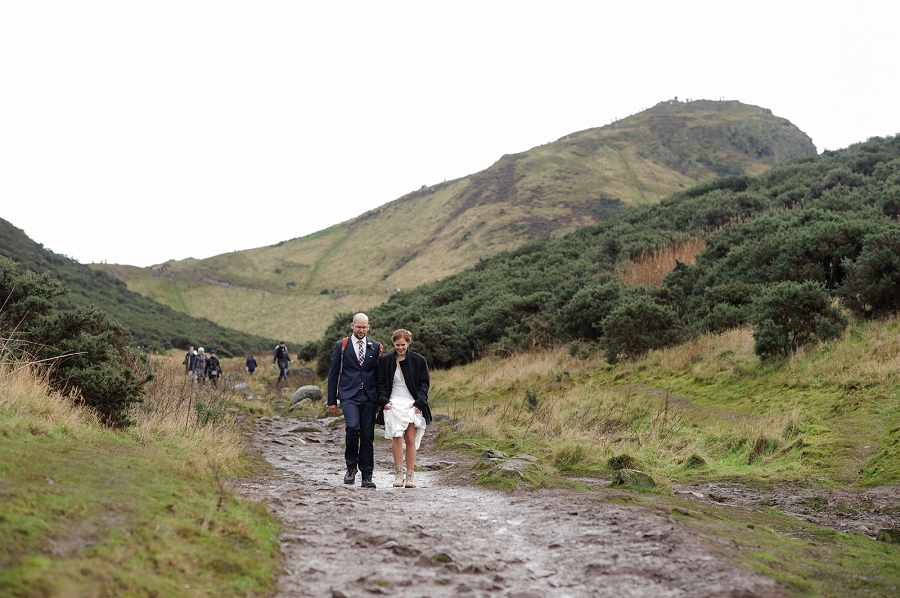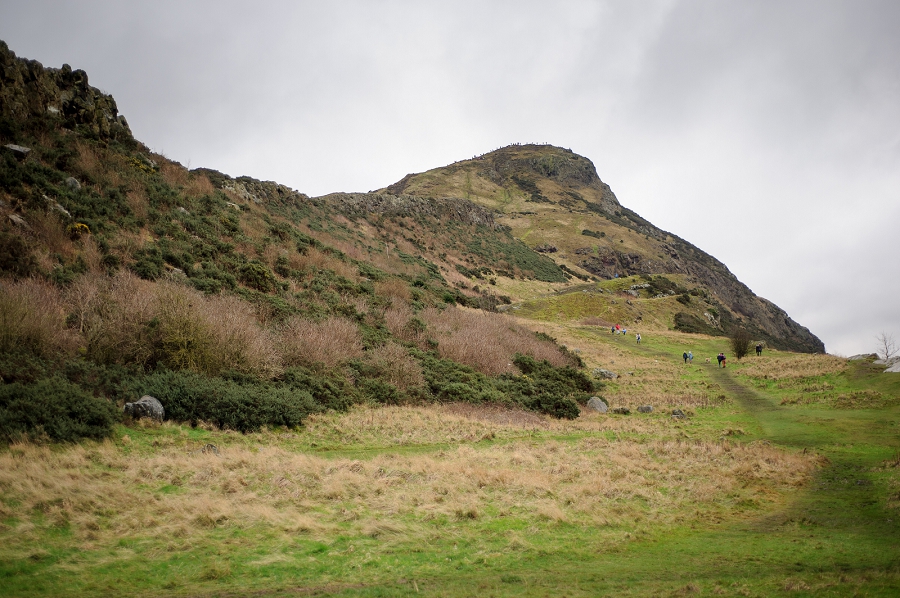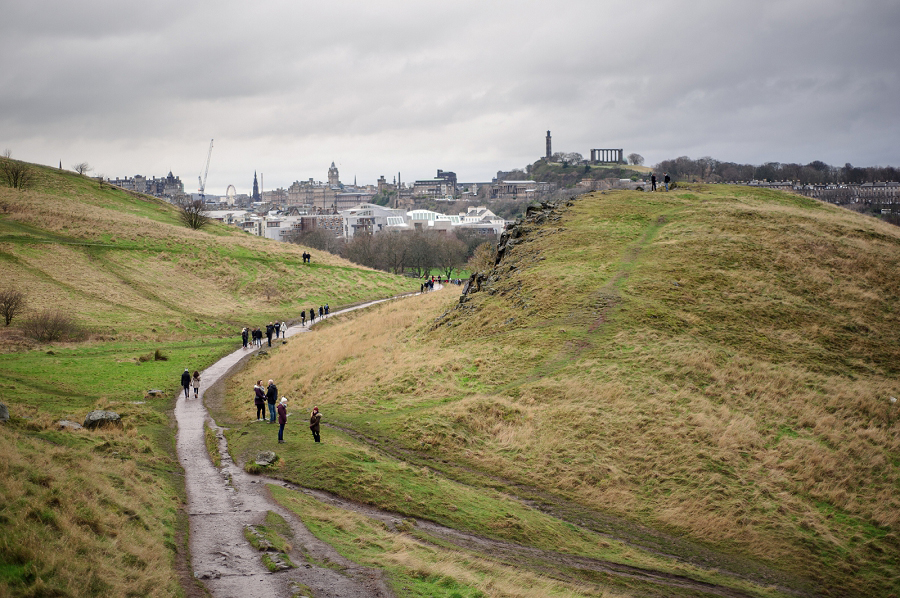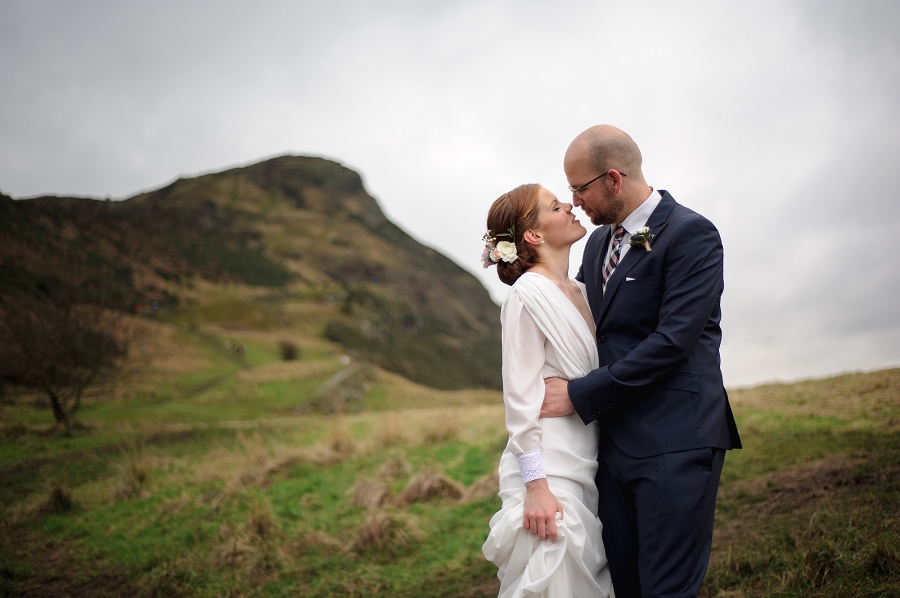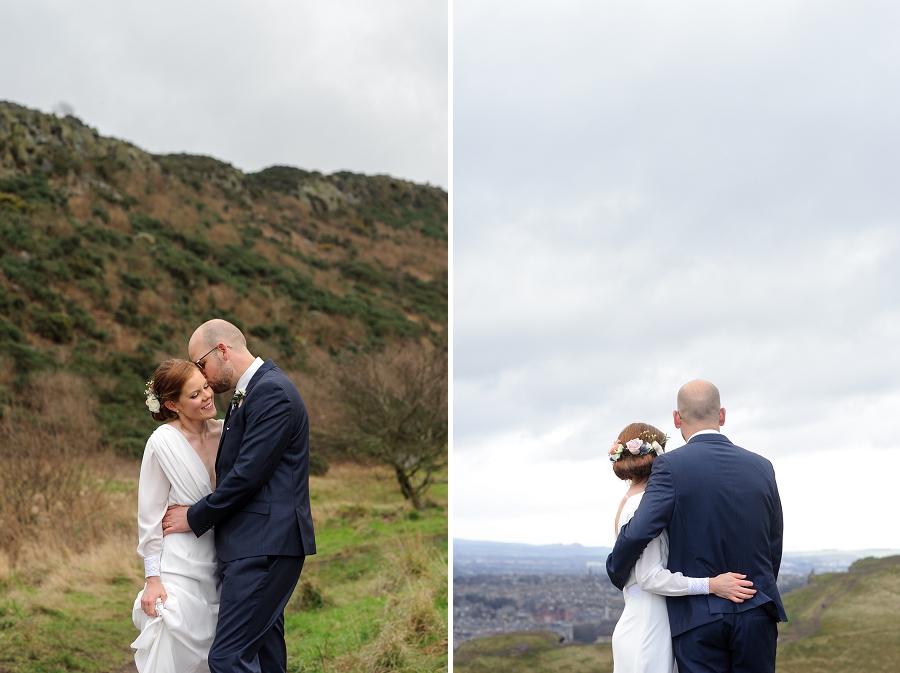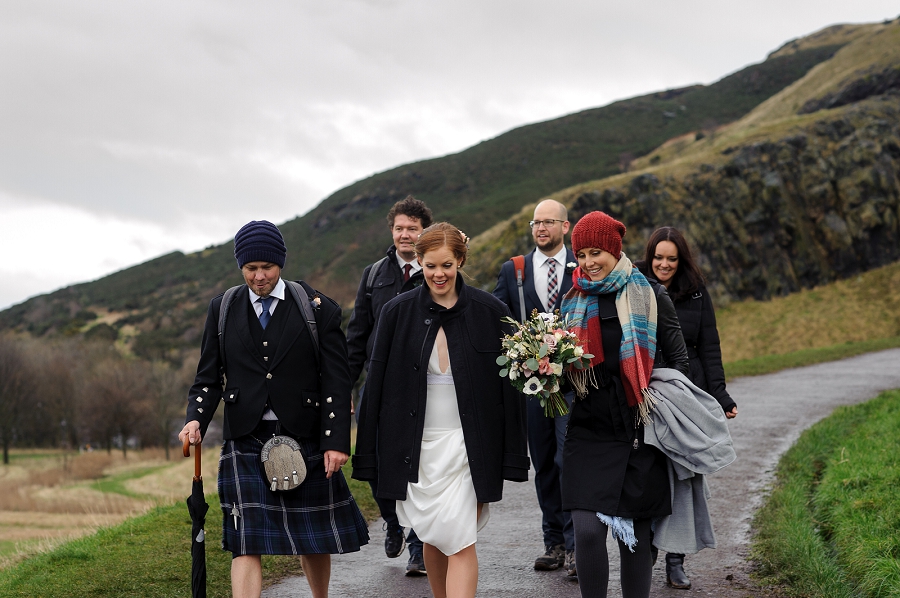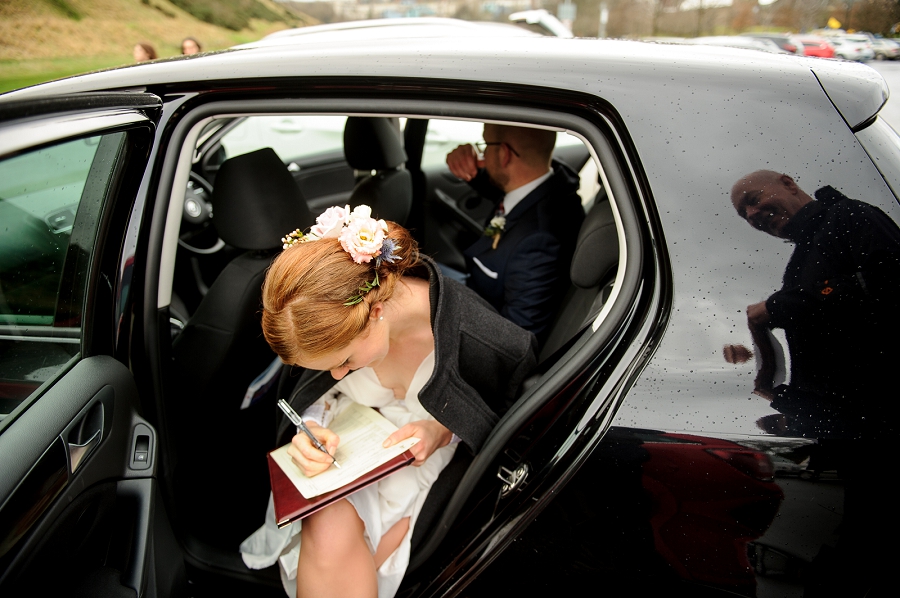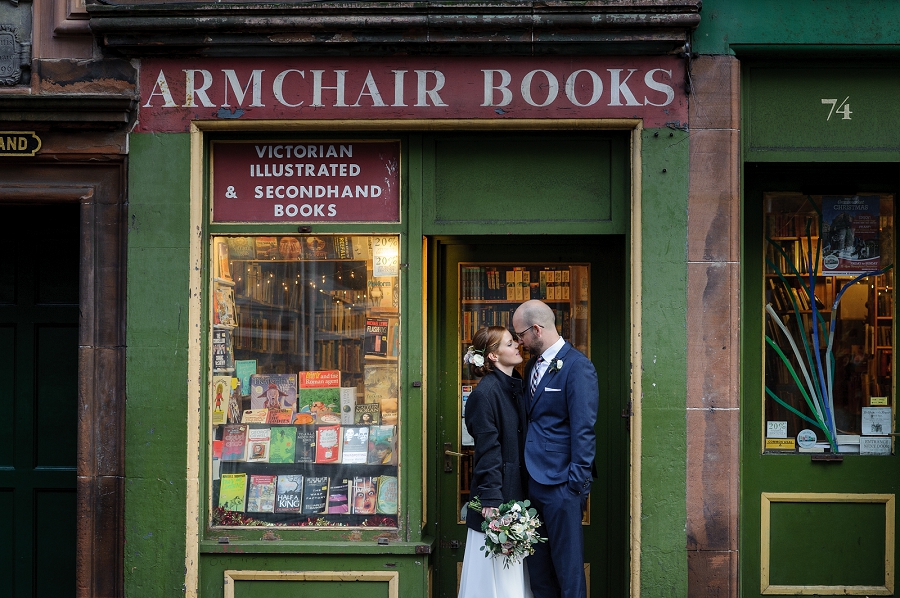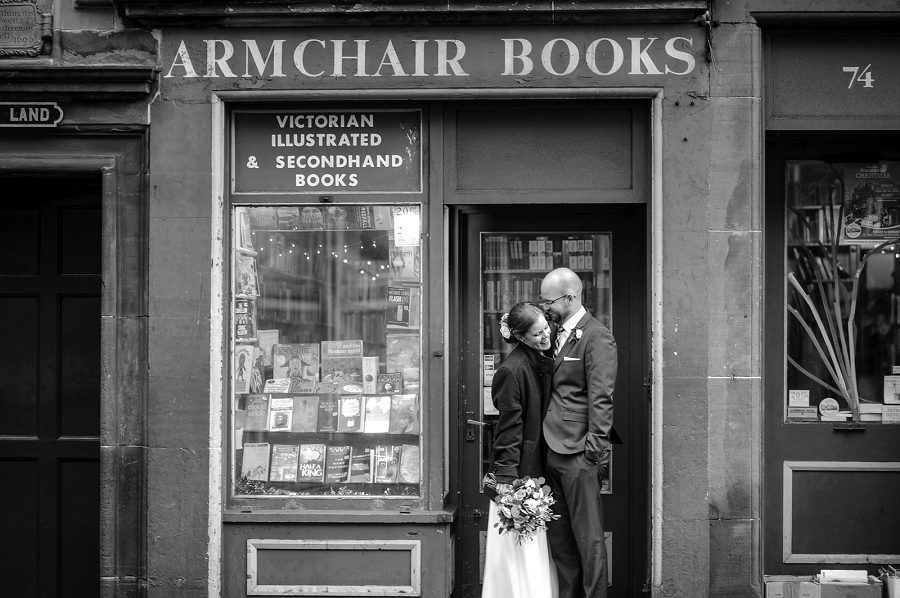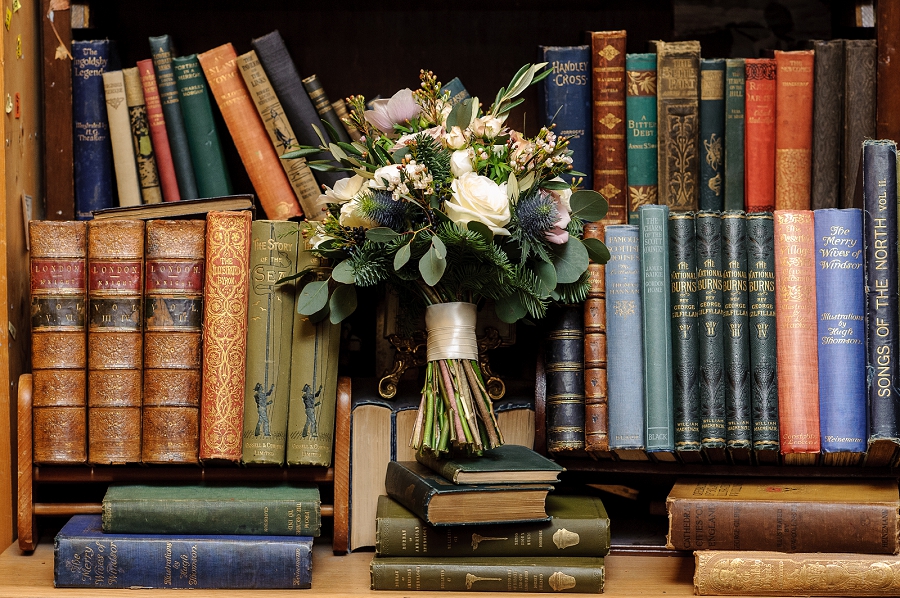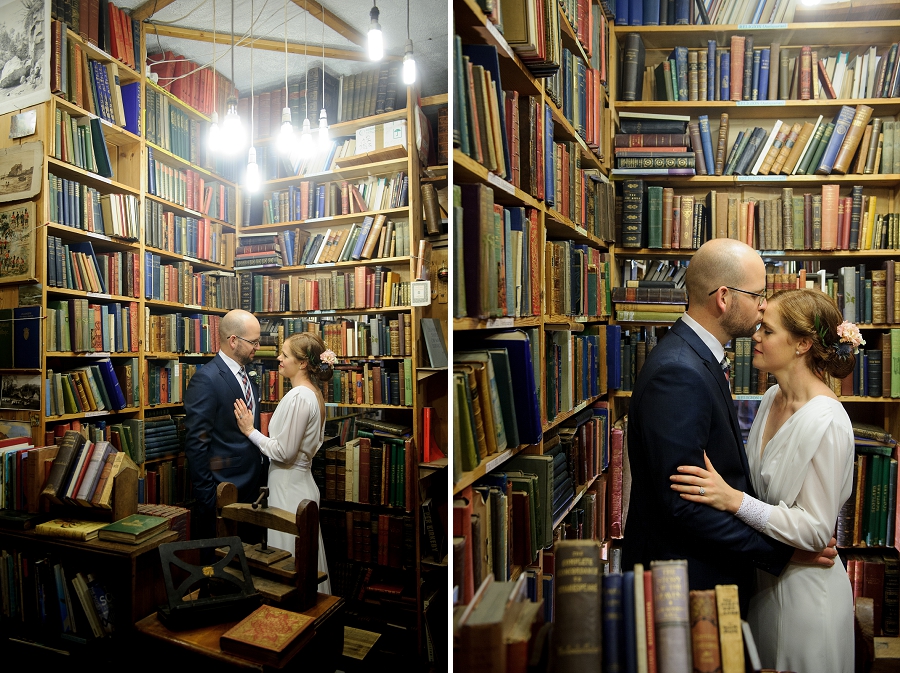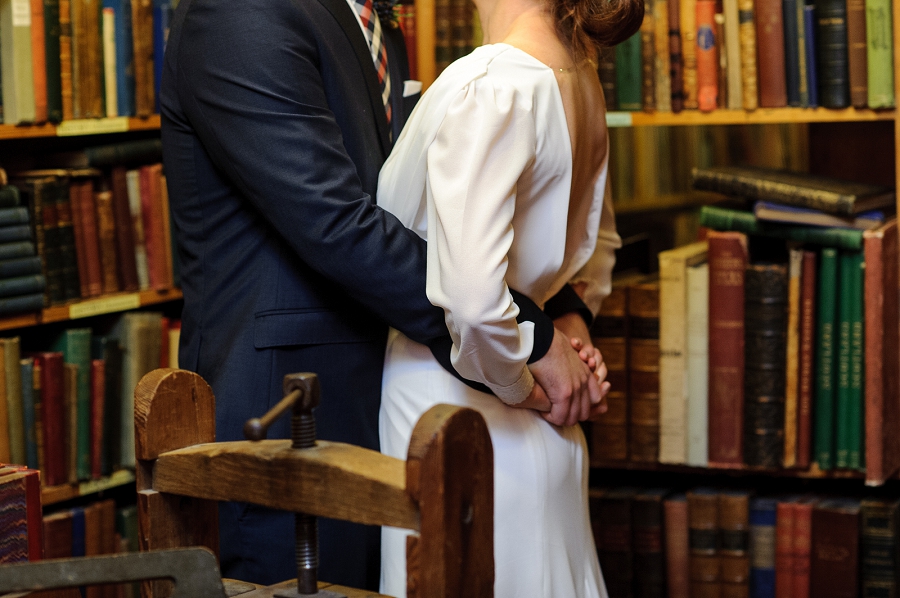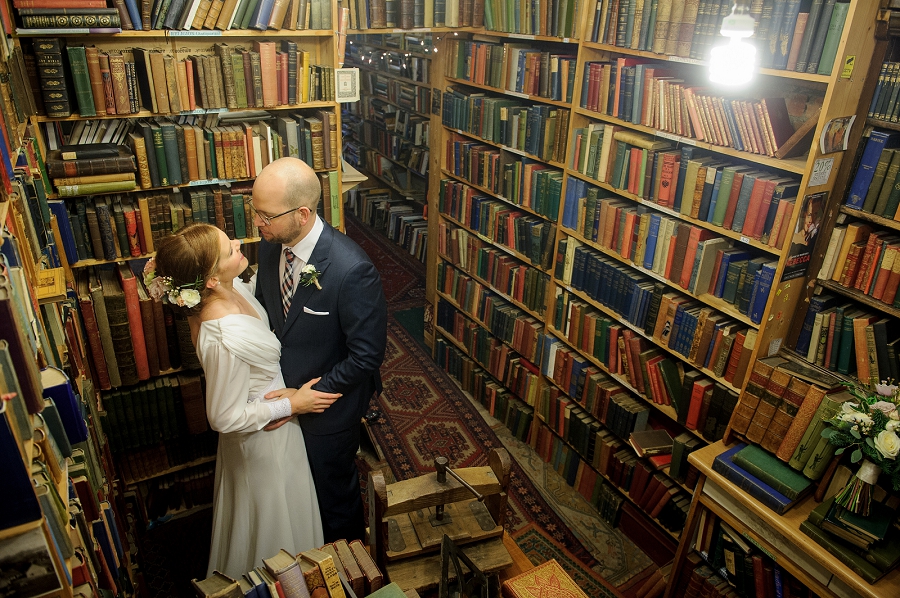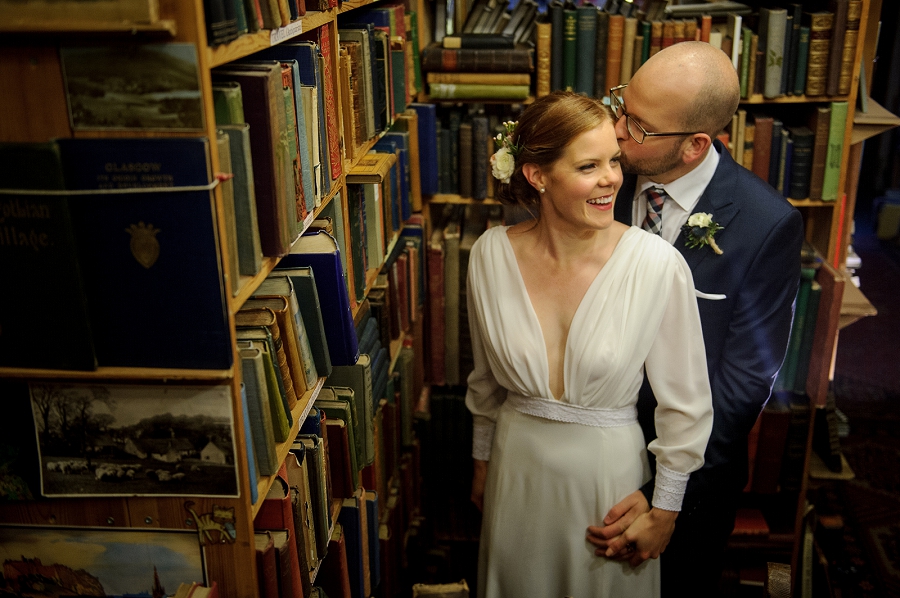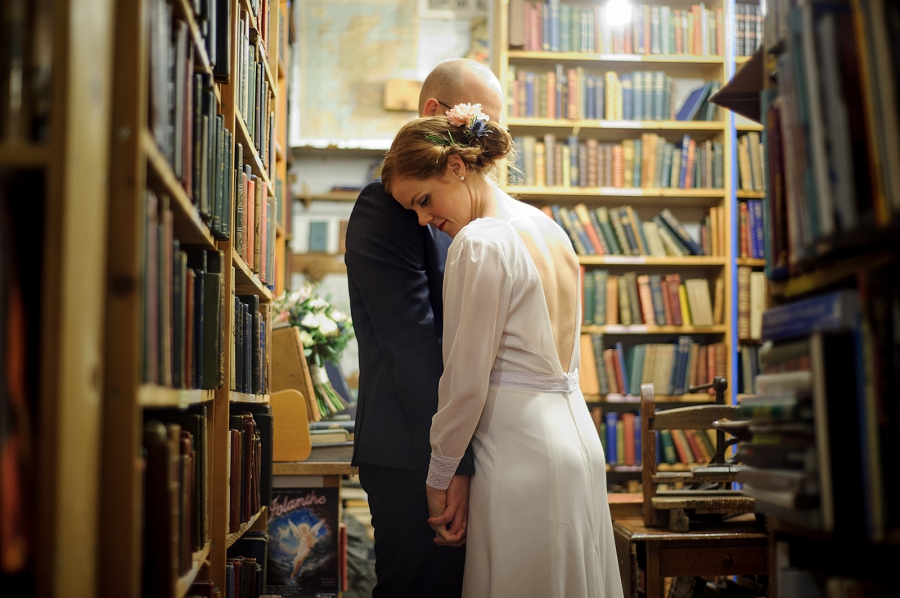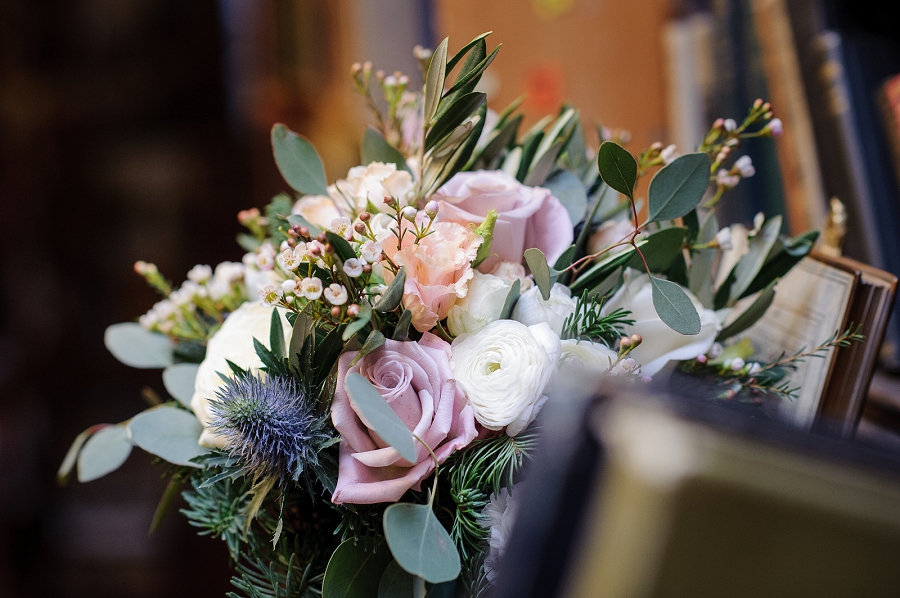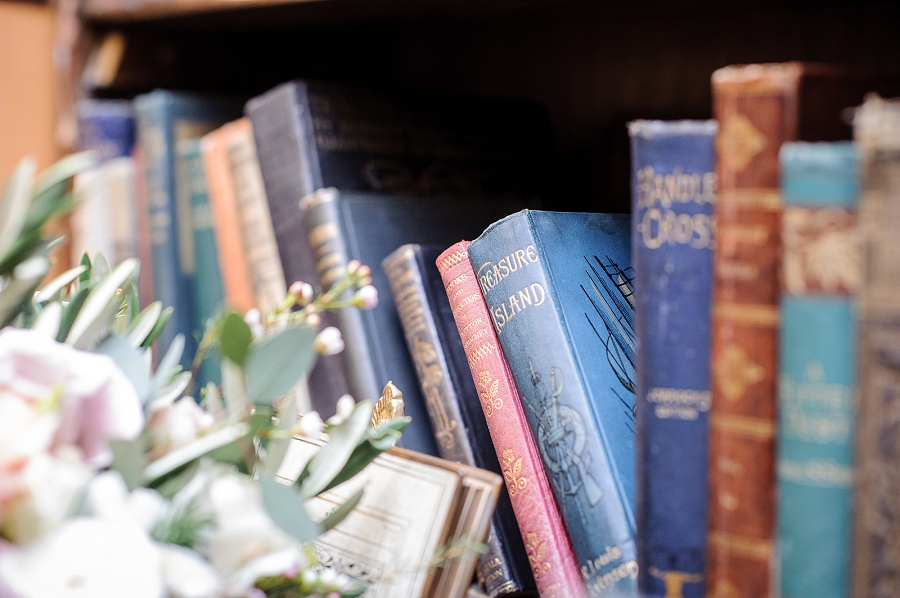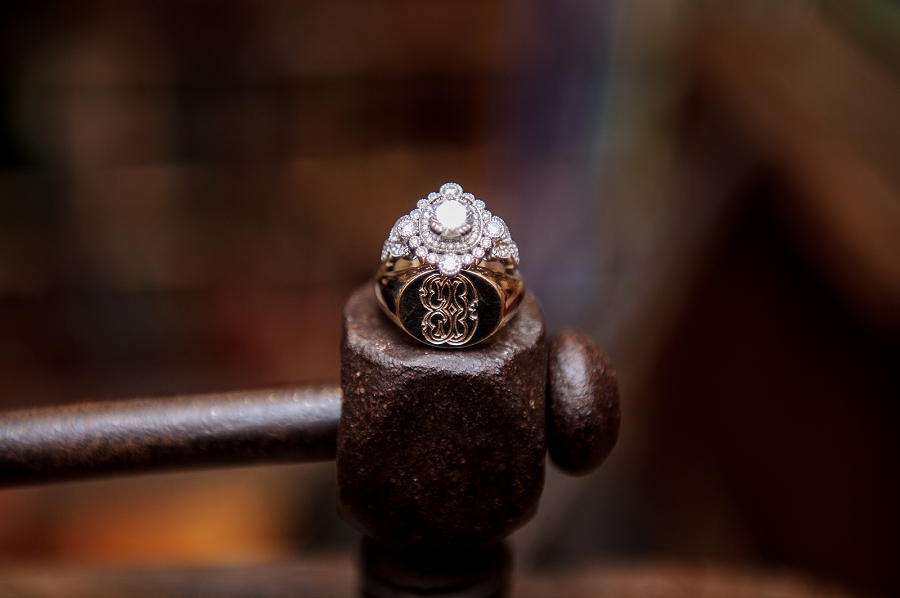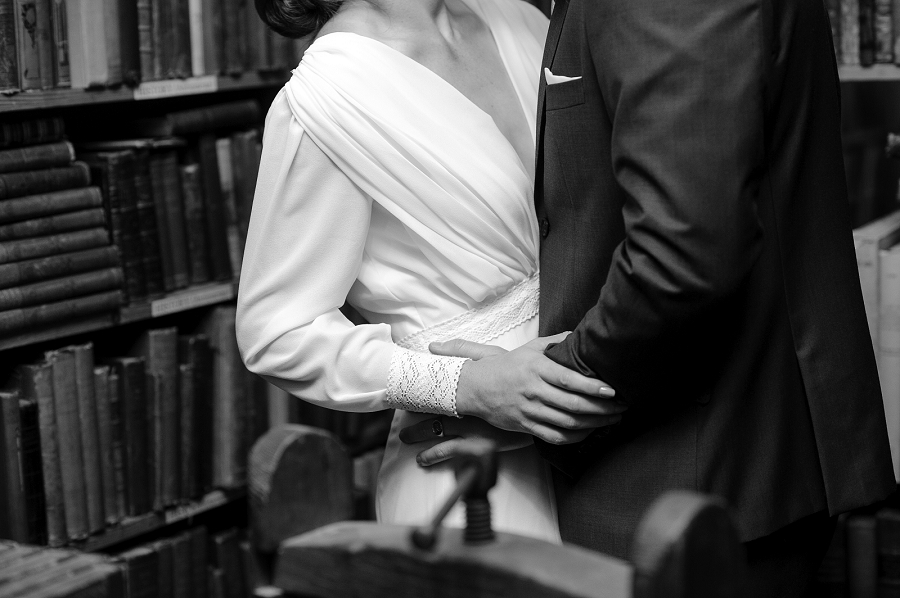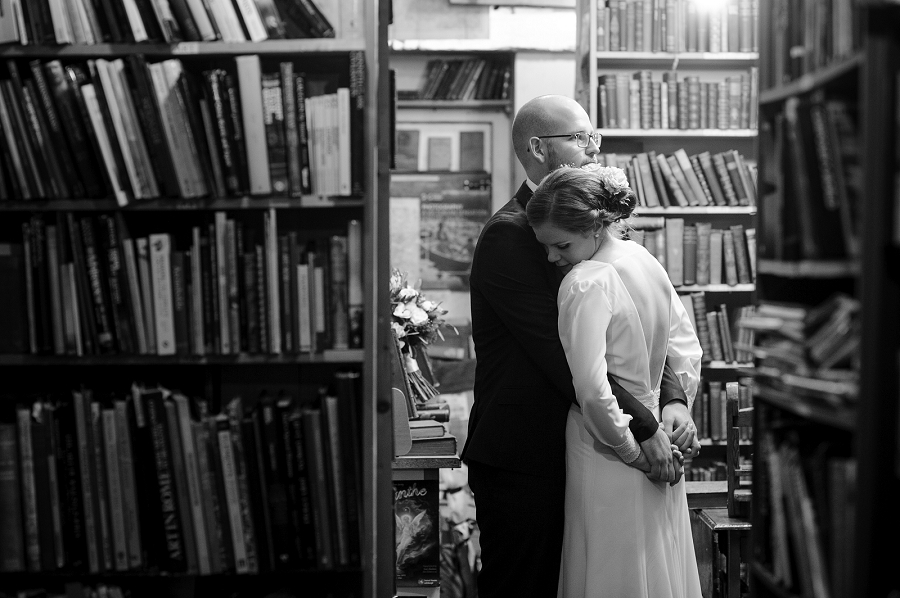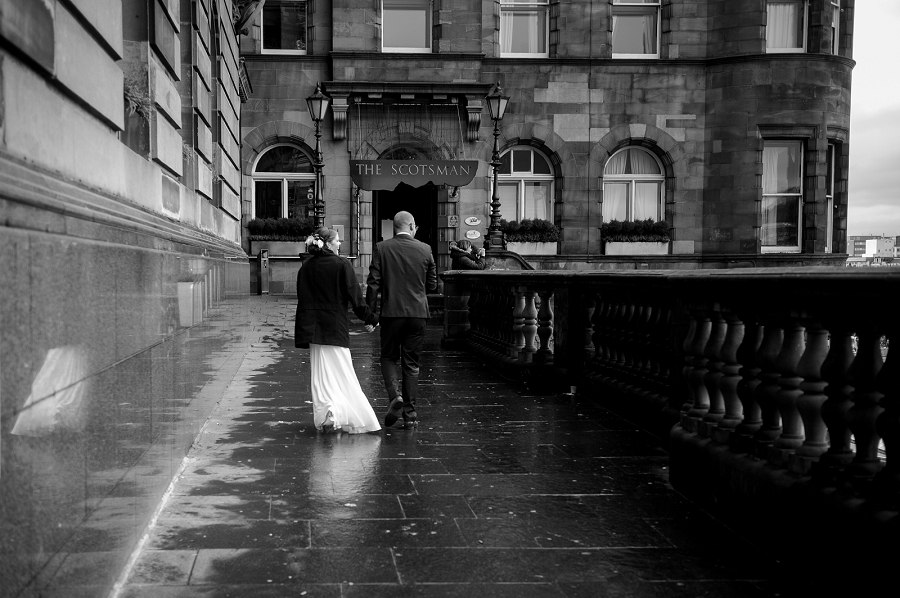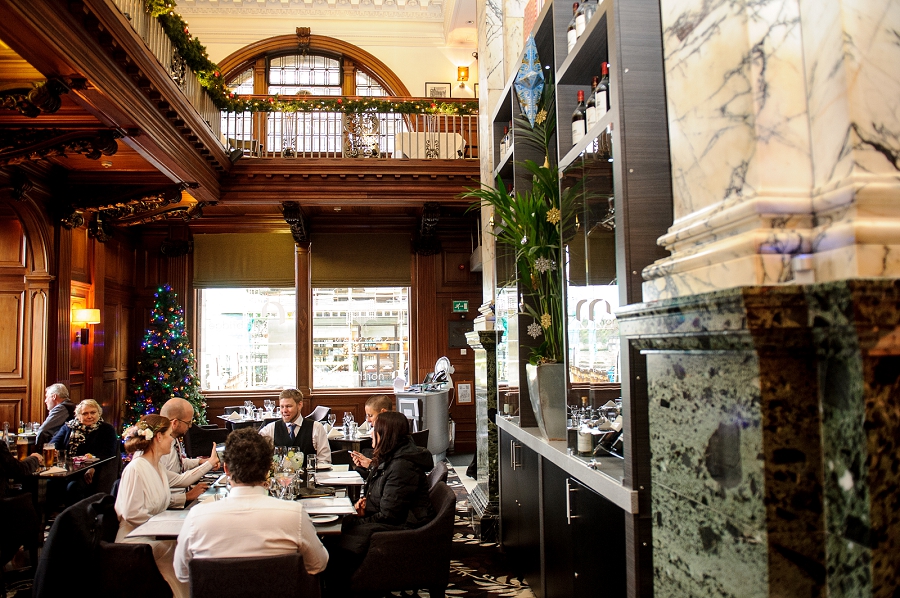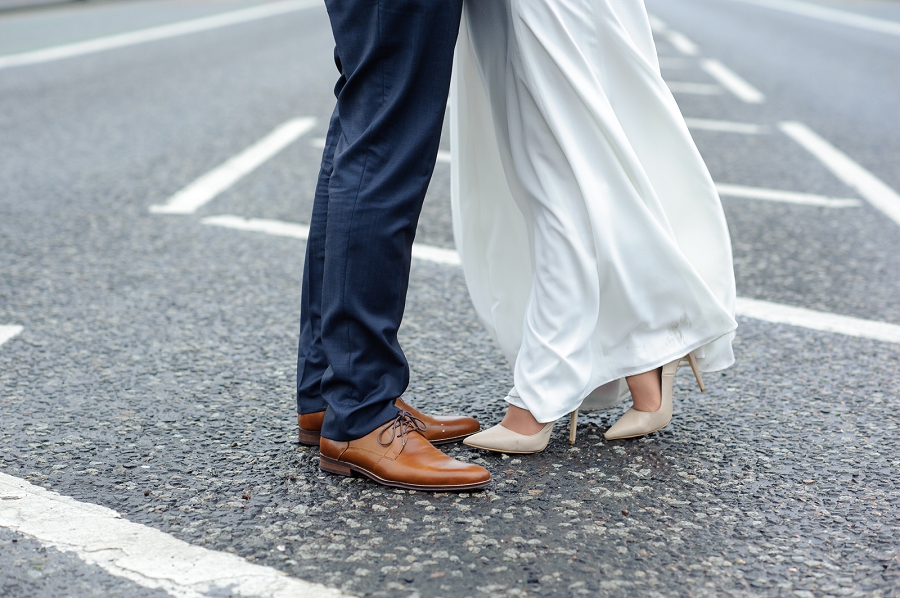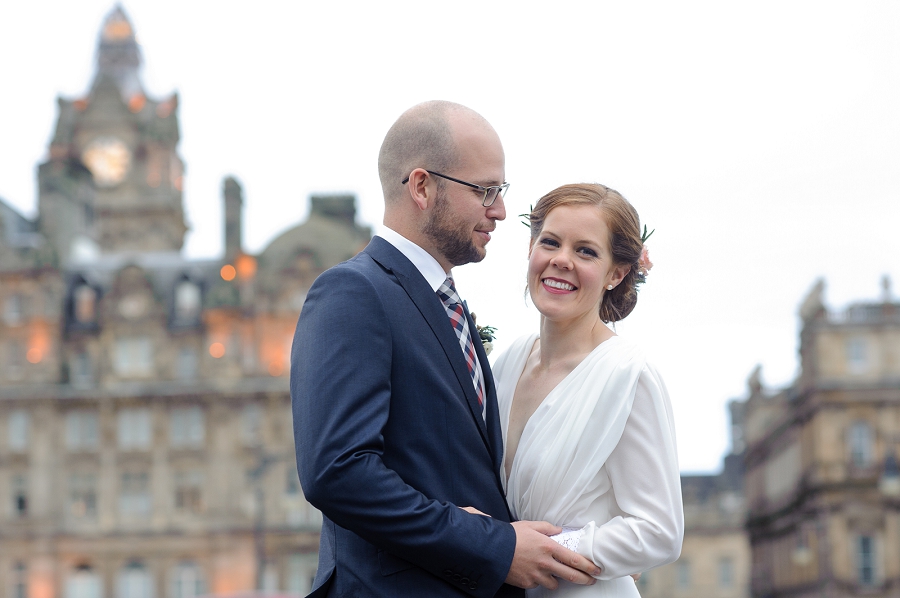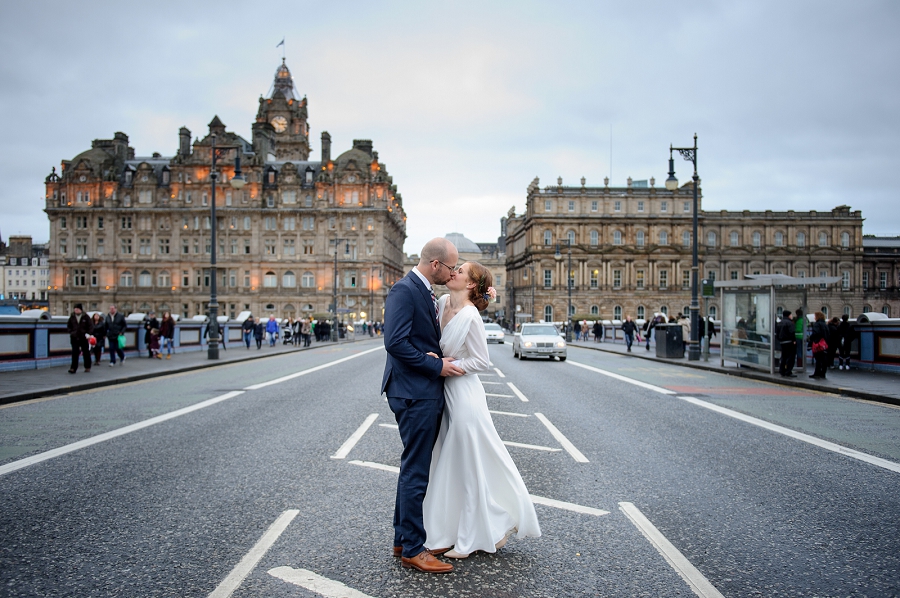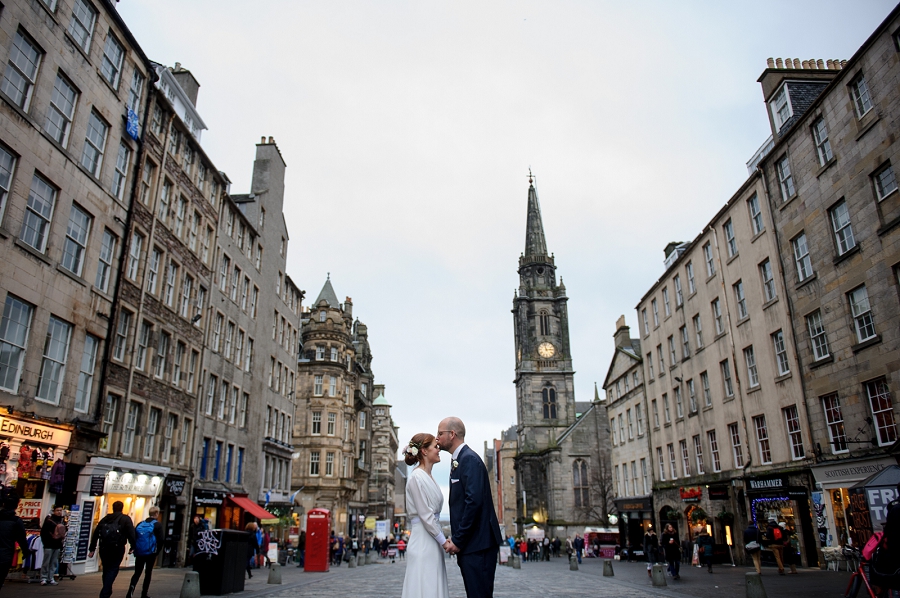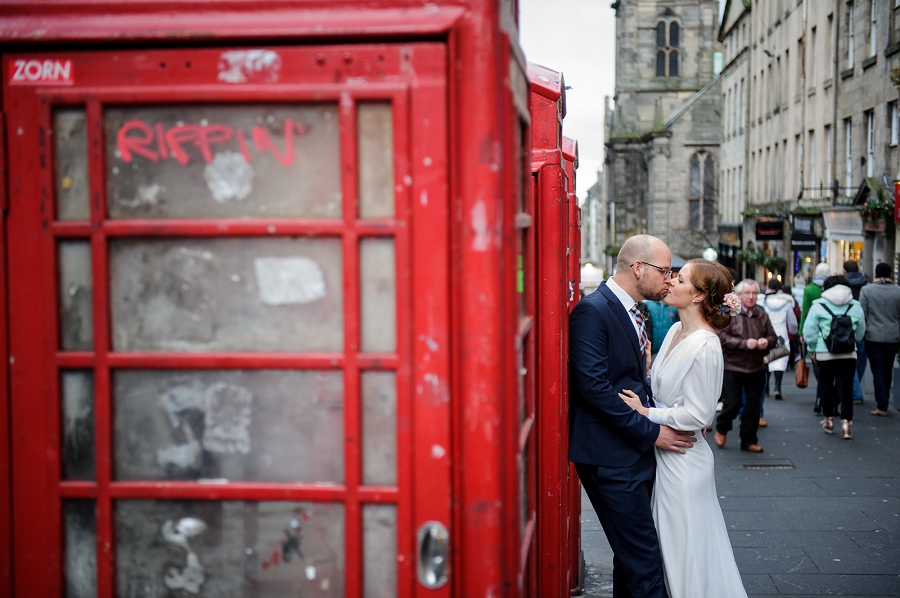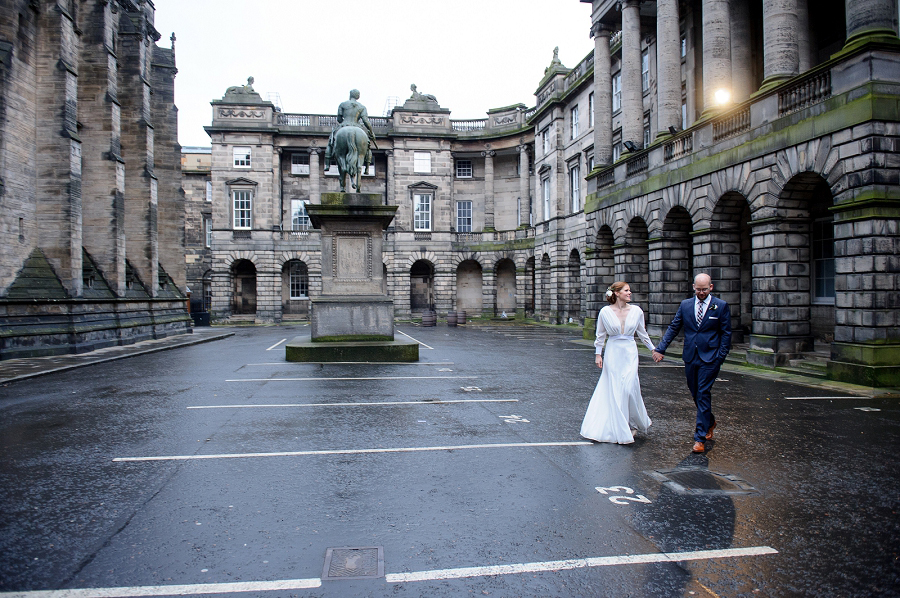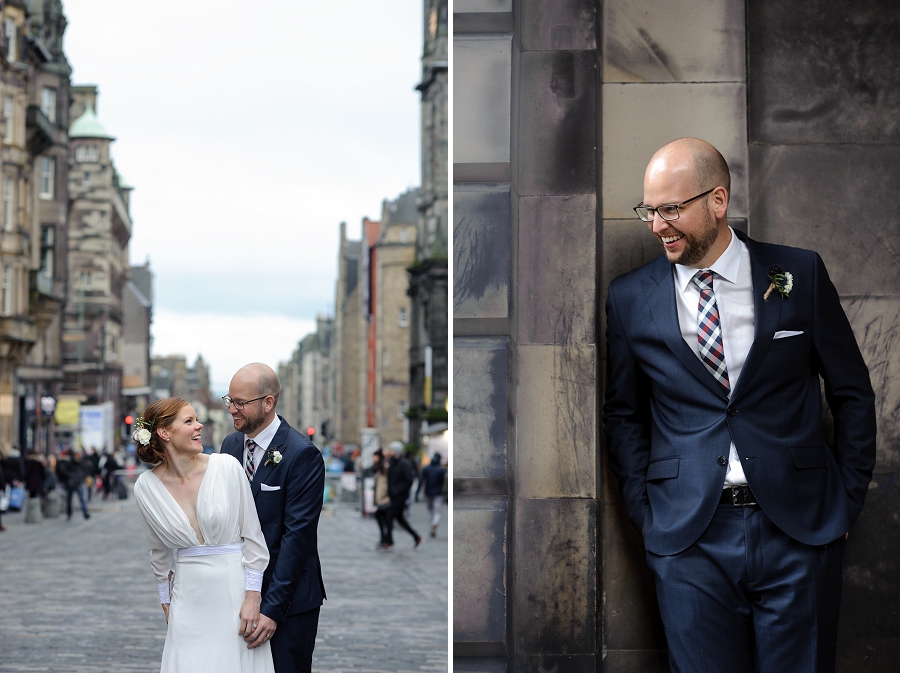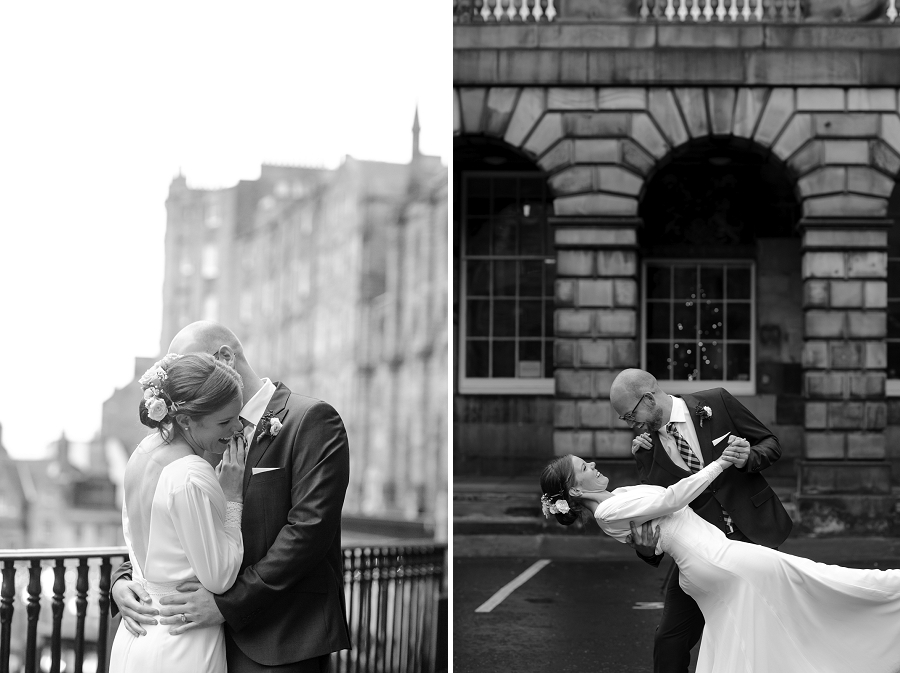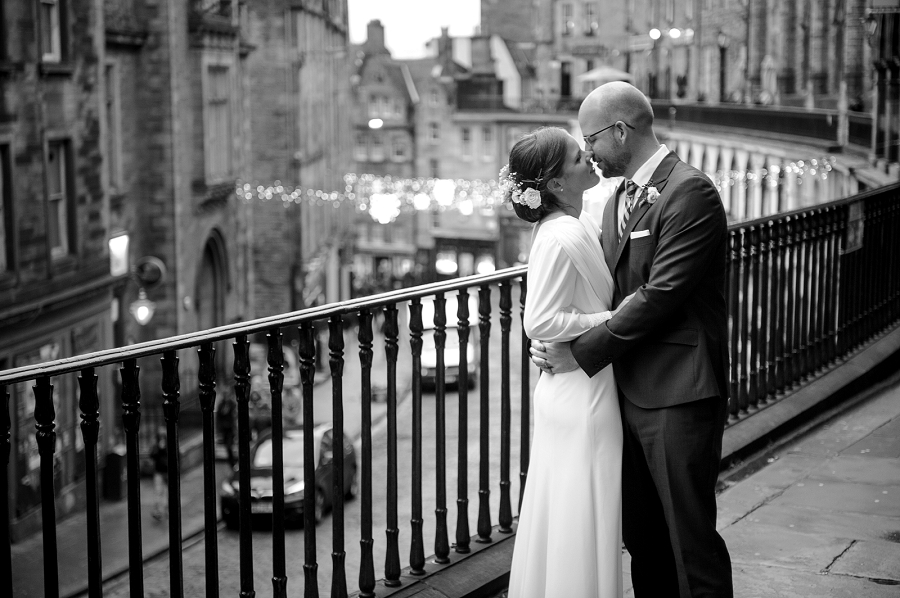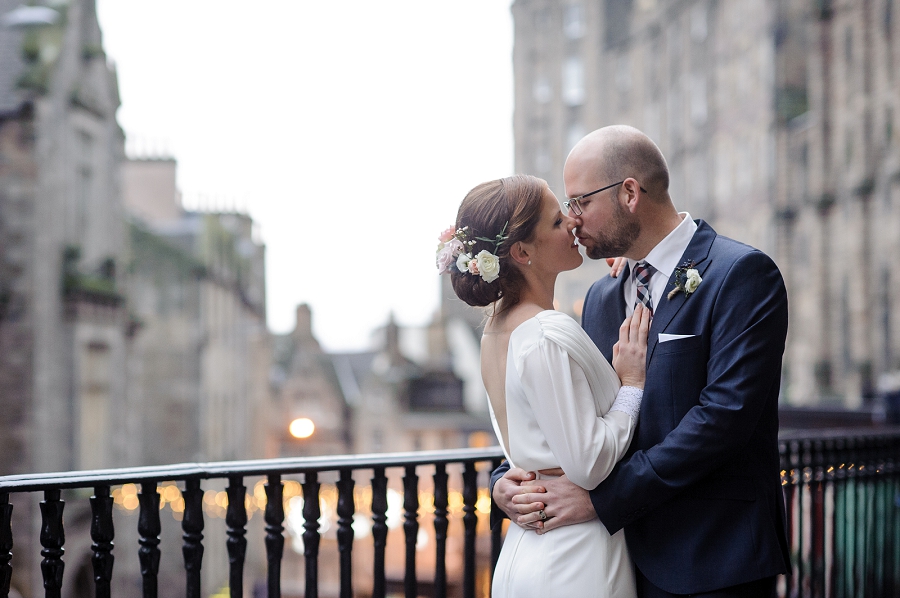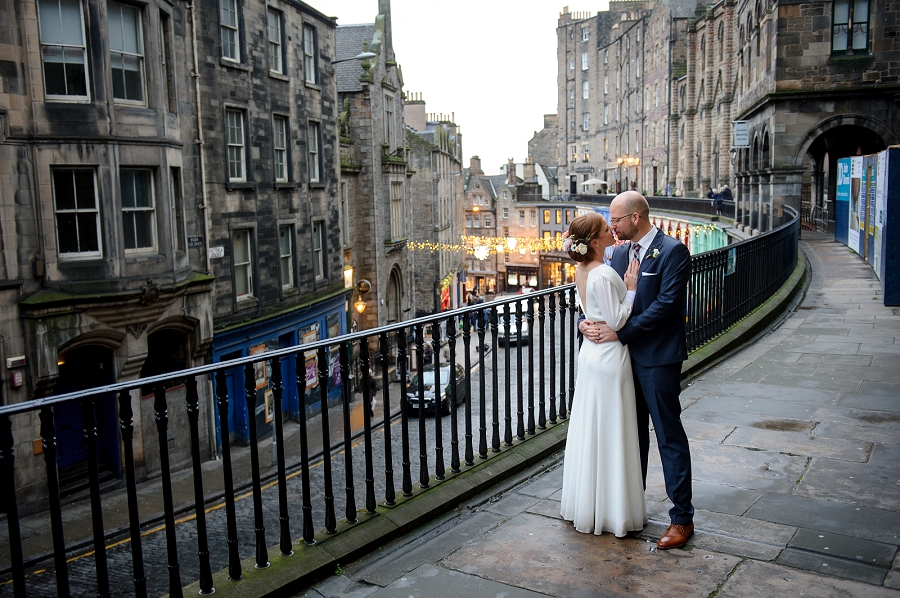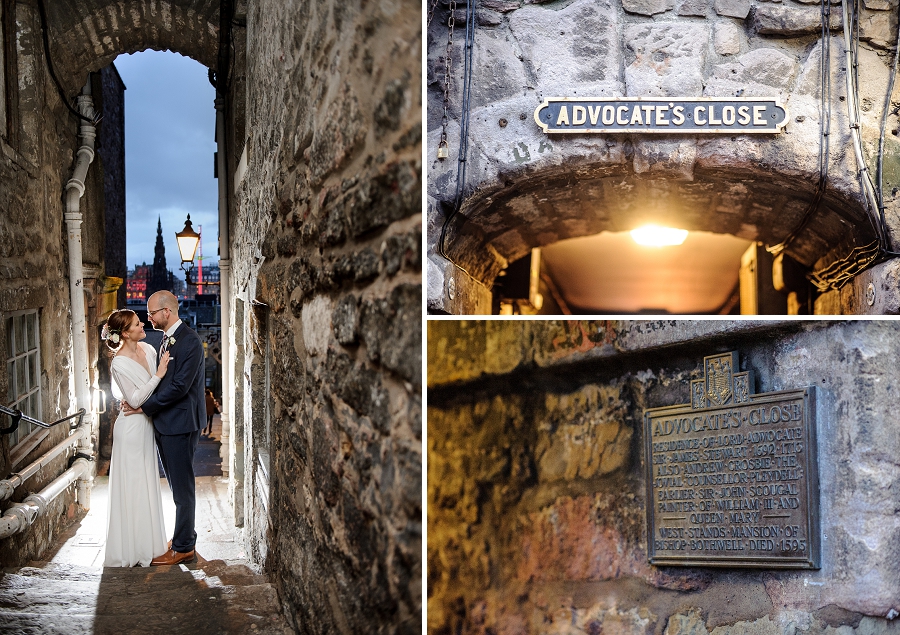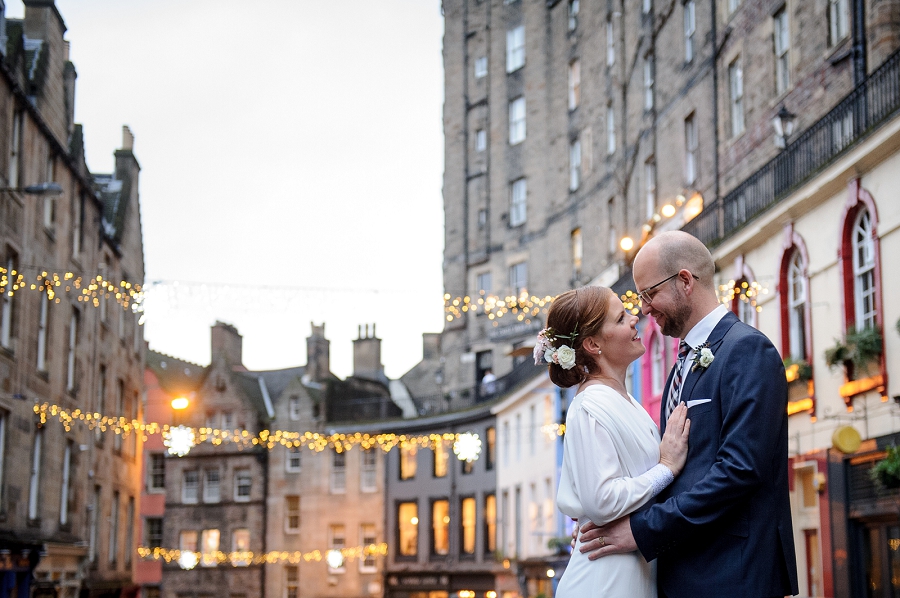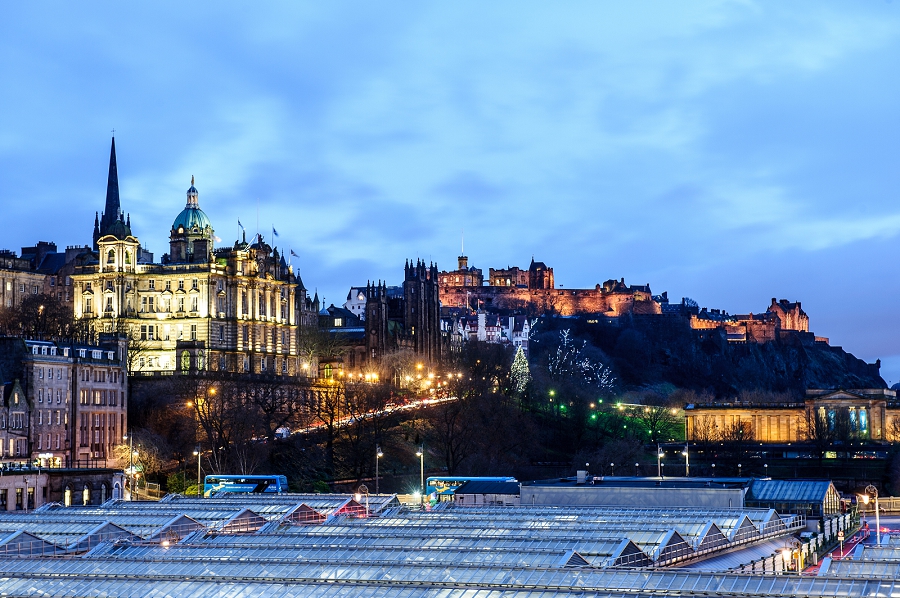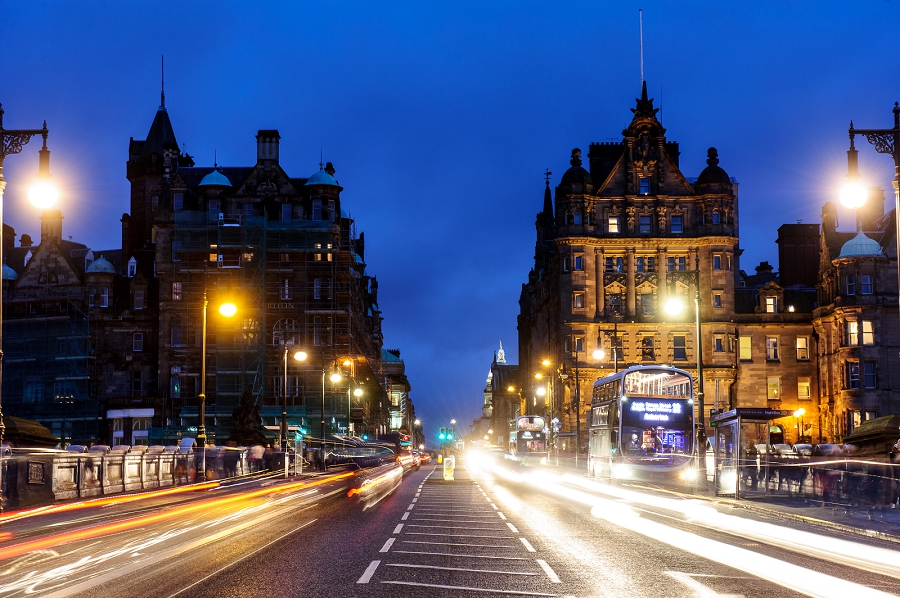 Suppliers:
Venues/locations – Preps and lunch at The Scotsman Hotel, Ceremony at Arthur's Seat, Photos at Armchair Books and the Old Town of Edinburgh
Hair & Makeup – Lynn McKenzie
Humanist Celebrant – Tim Maguire
Florist – Bouquets by Narcissus, buttonholes by the bride
Wedding dress – Yasmine Layani & shoes by Zu
Photographer – Elemental Photography