Marina & Peter - St Mary & St Finnan Church & Glenfinnan House Hotel
W
We were so excited when Marina and Peter booked us to photograph their wedding at Glenfinnan in the West Highlands. This is one of our favourite parts of Scotland. And you're about to see why.
It had been a very wet spell. And so it was that our day began standing in boggy ground, waiting for the Jacobite steam train to cross the Glenfinnan (aka Harry Potter!) viaduct, while water seeped into our shoes. That'll teach us to forget our wellies! We think it was worth it though…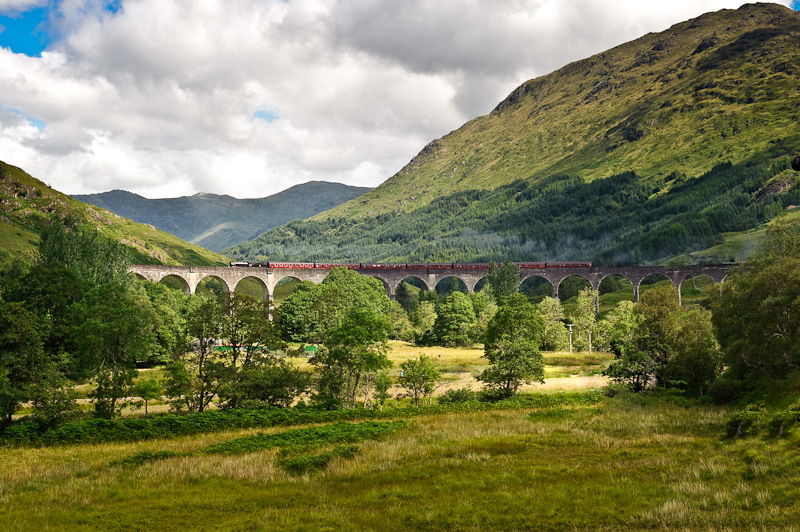 Over at Glenfinnan House Hotel, Marina and her girls were getting all glammed up…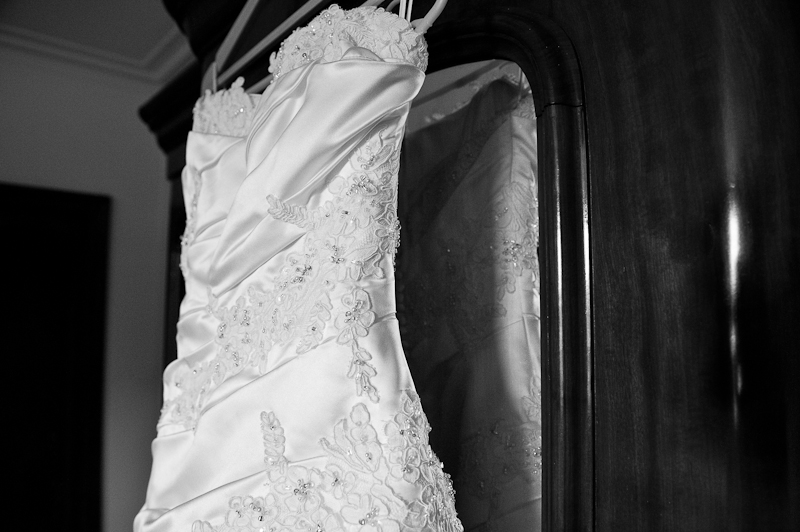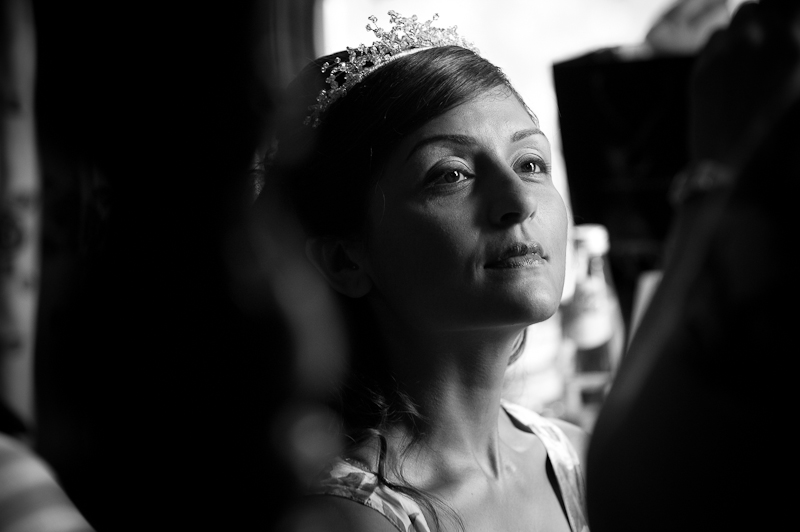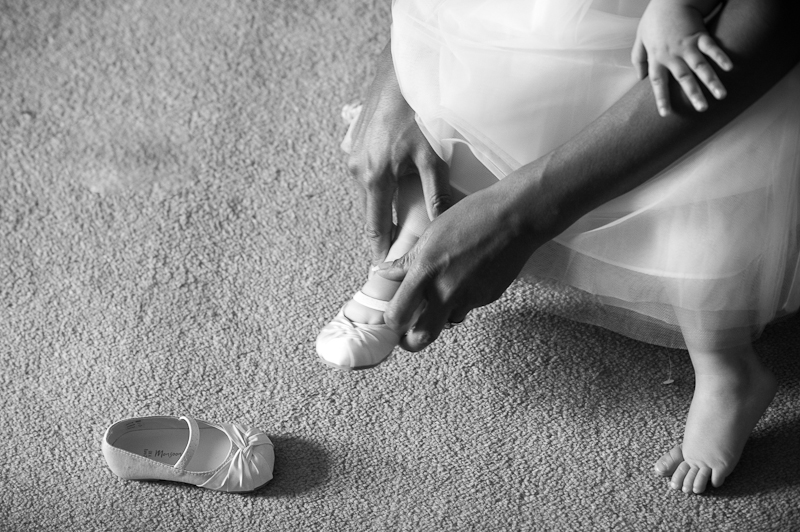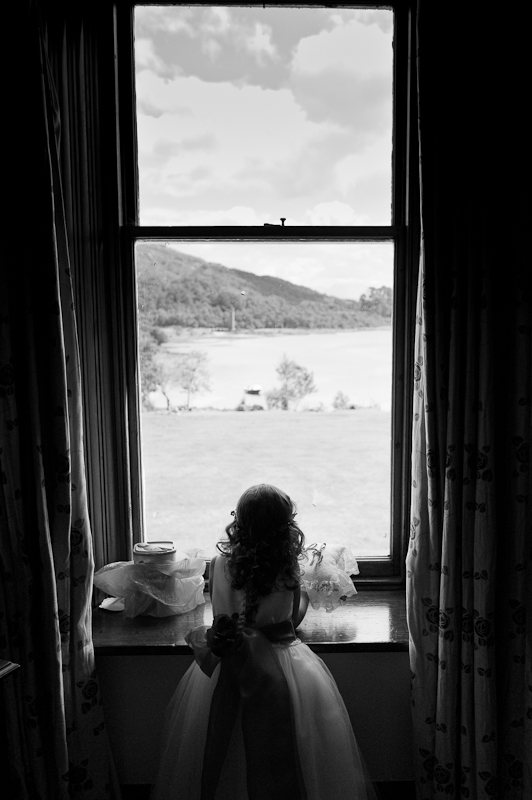 That morning, Peter told me how lucky he felt to be waiting for three beautiful girls to walk down the aisle. Here's his gorgeous daughter Poppy.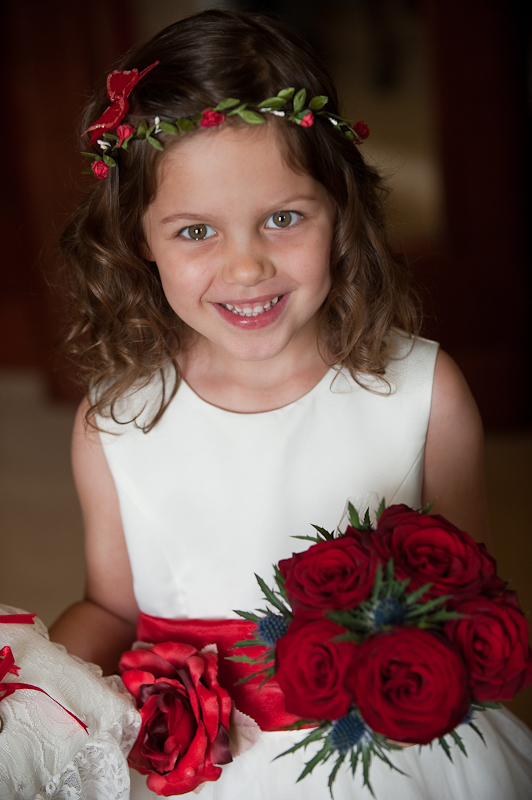 Her lovely little sister Emma.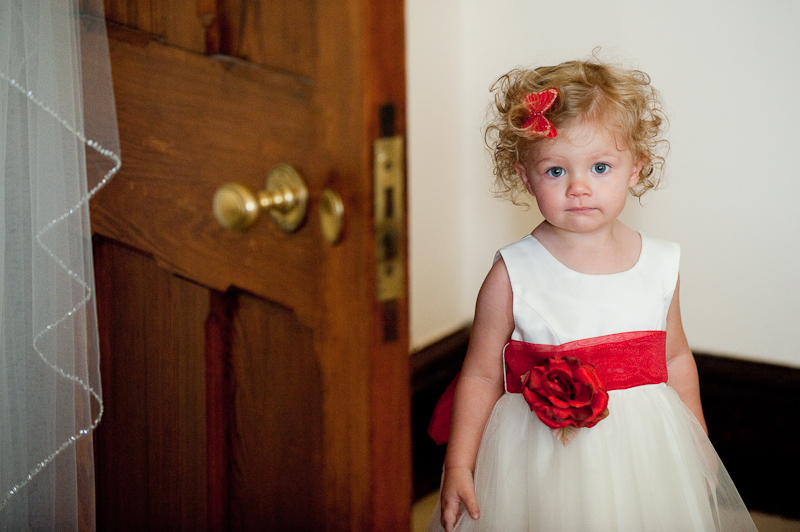 And his stunning bride…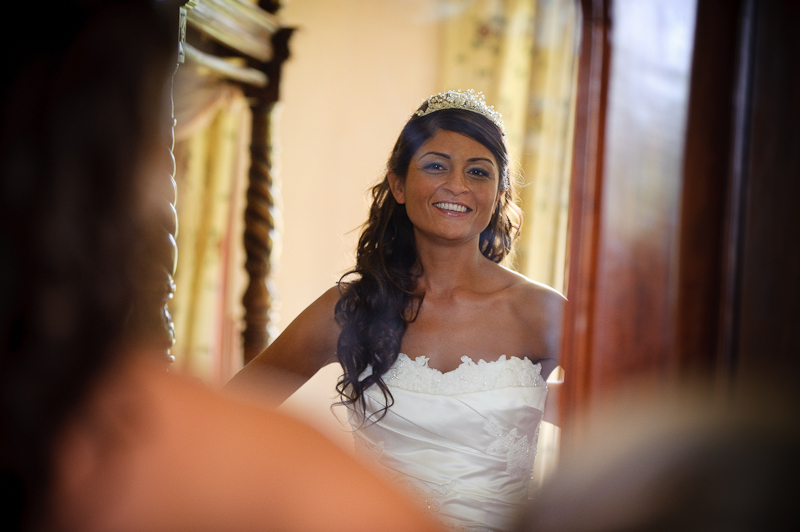 And the boys were looking pretty fine too!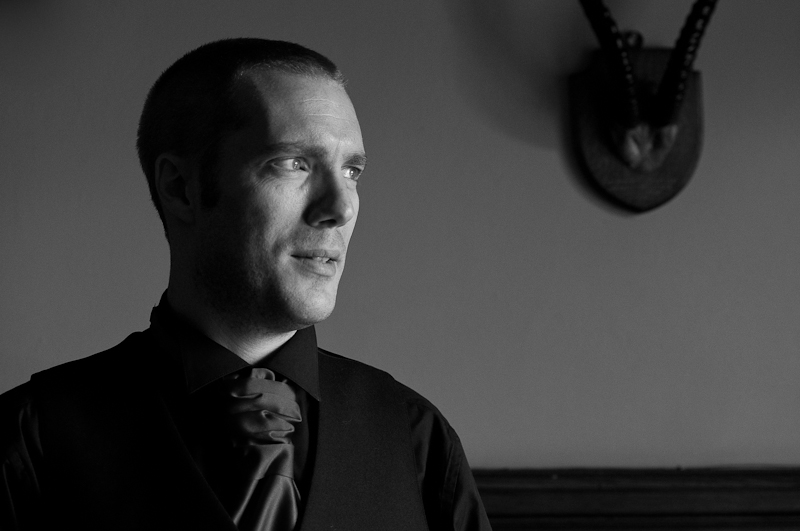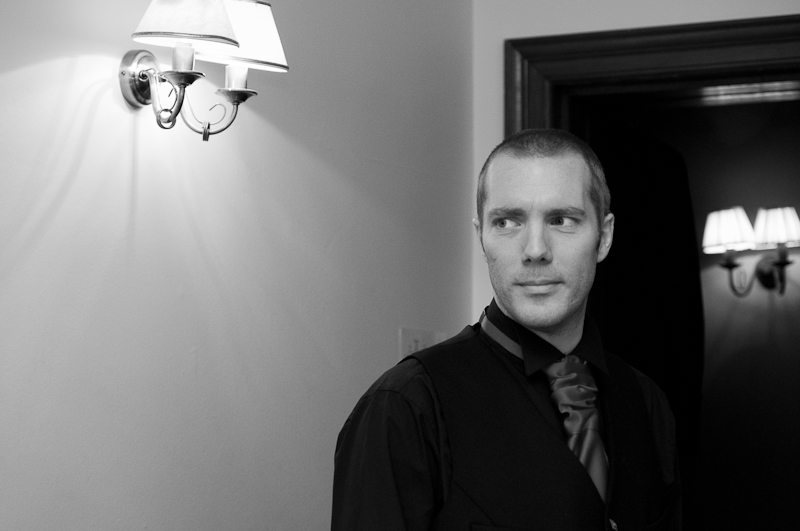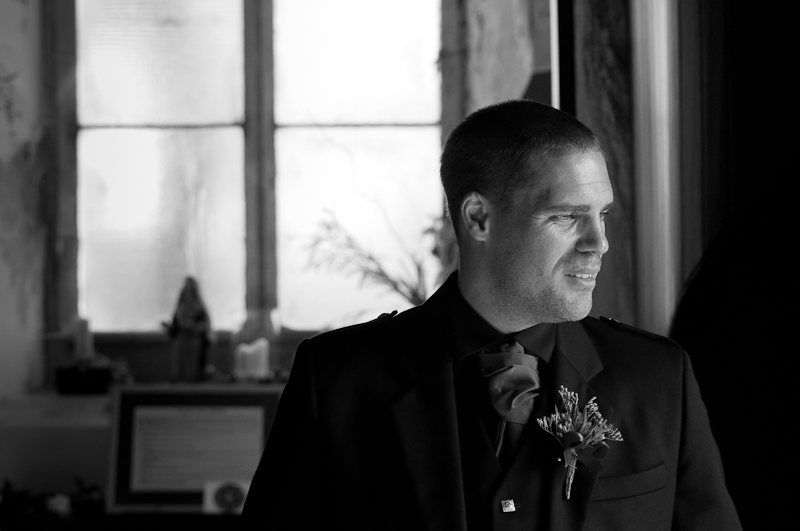 This has to be one of the most incredible church settings anywhere in the country.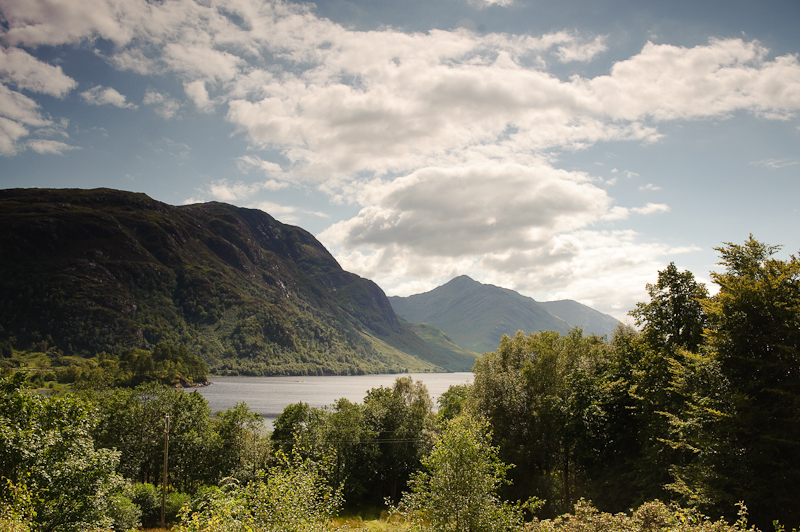 We first spotted this church when photographing a wedding in the area three years ago. We said at the time that we hoped to one day photograph a wedding there. And thanks to Marina and Peter, we got our wish!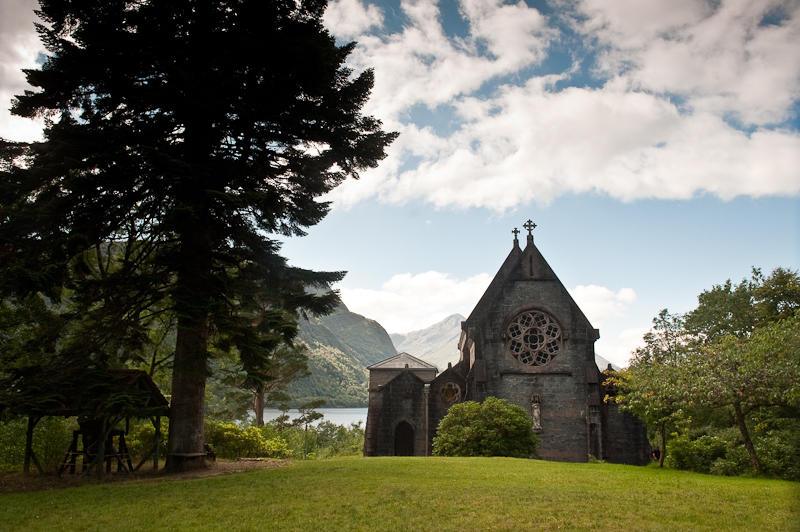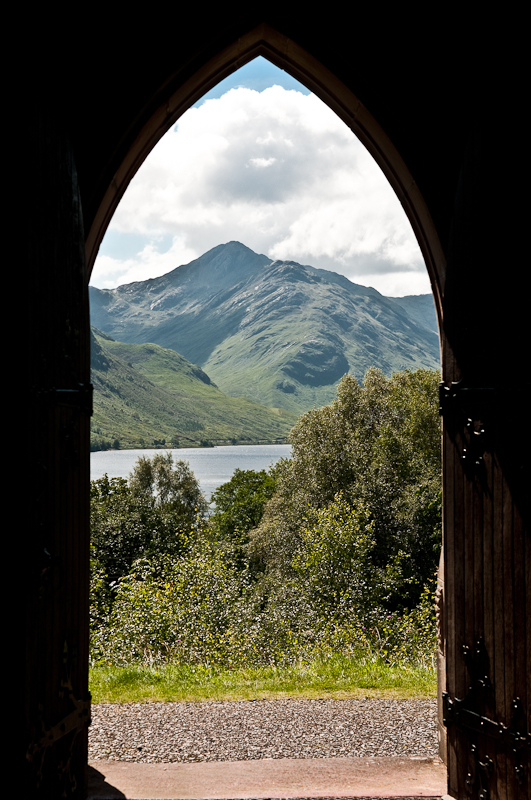 We heart this car!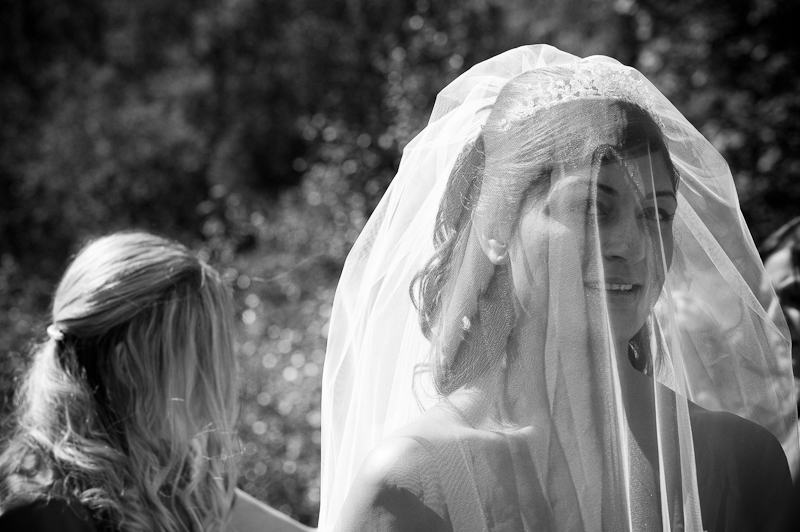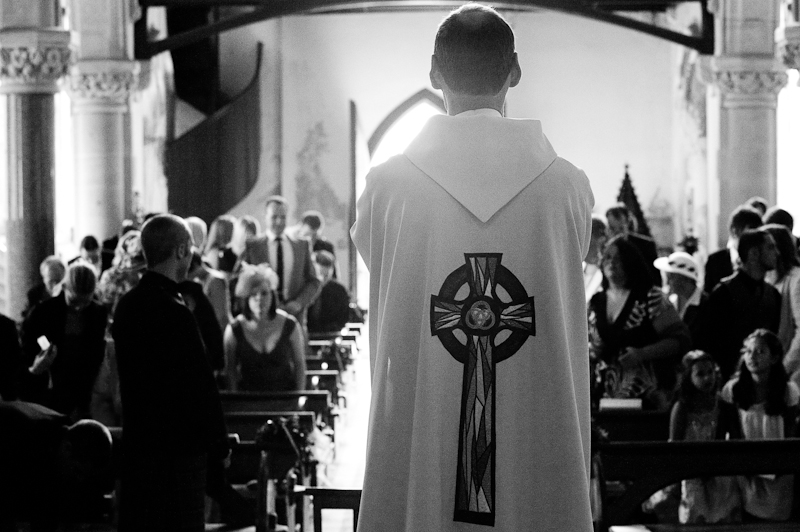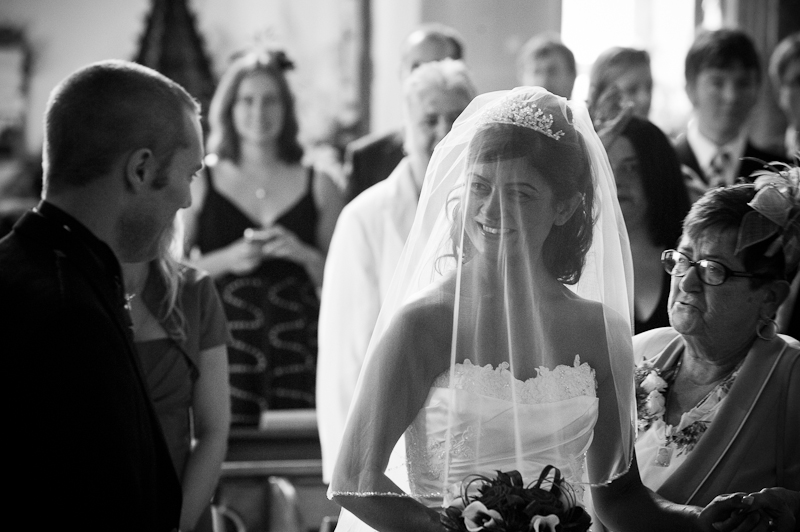 The ceremony was very touching.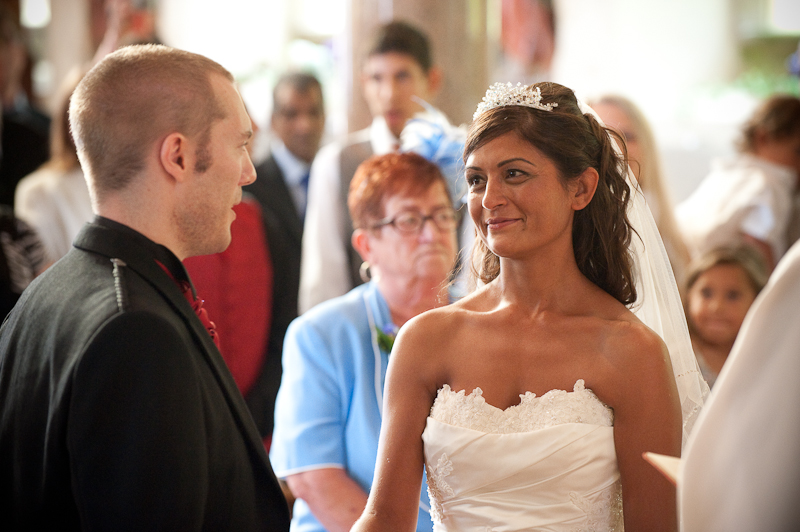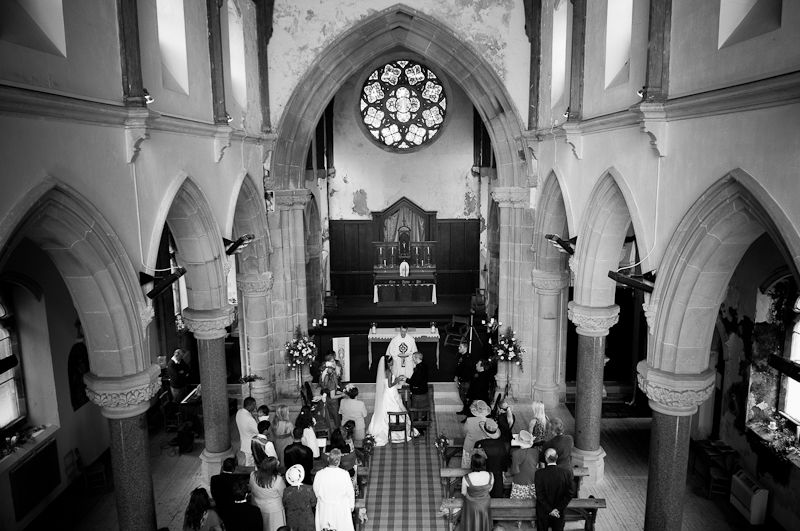 Not sure what Father Roddy said to Marina here, but it must have been funny!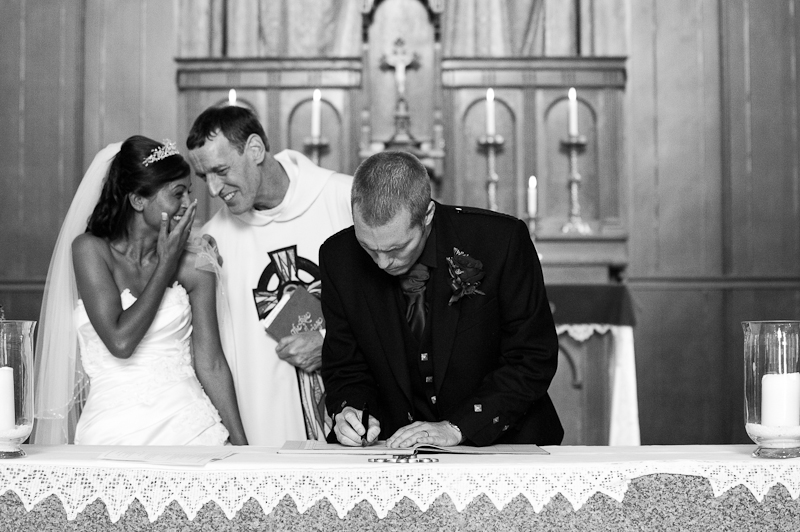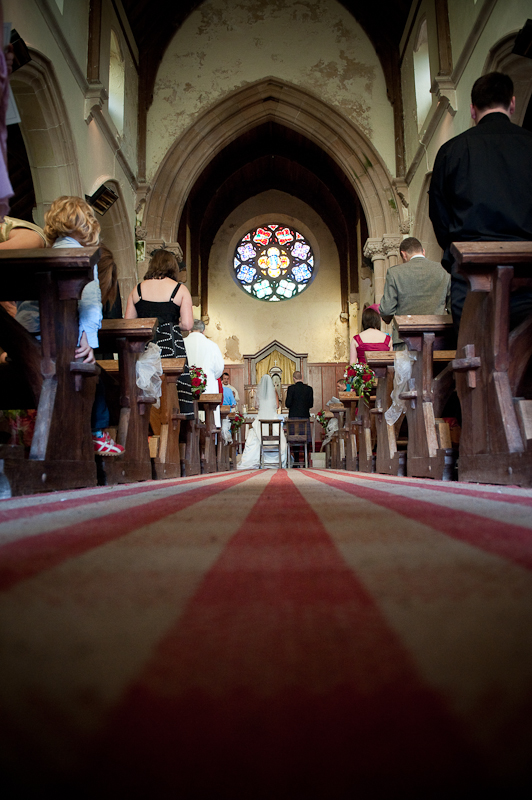 Favourite!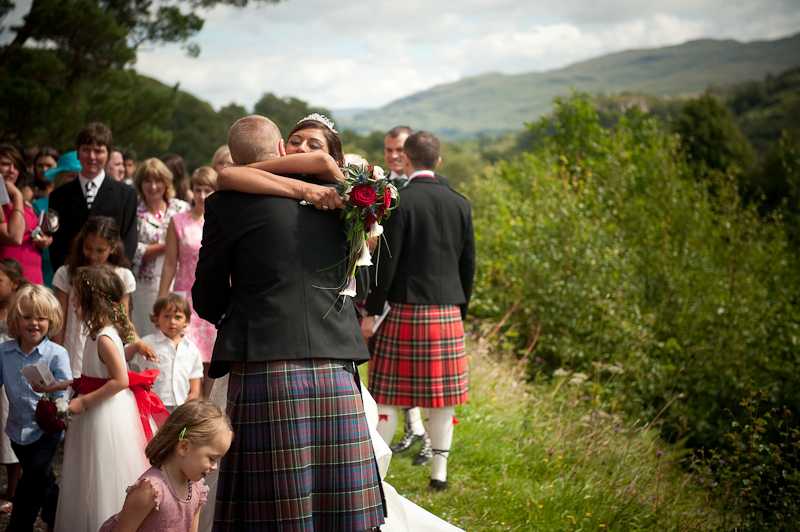 After the ceremony, one of the guests spotted this stag near the church. It was quite incredible to be so close to it and it didn't seem to mind sharing its land with 80 wedding guests at all!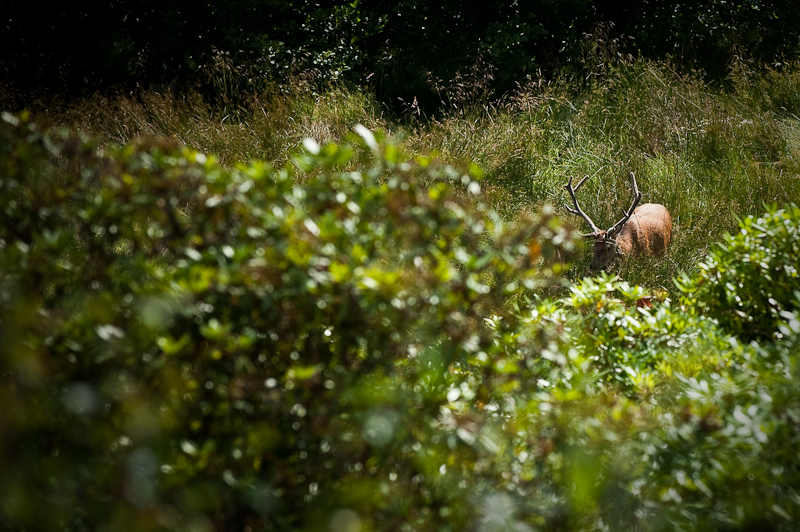 We loved the rustic element of the church.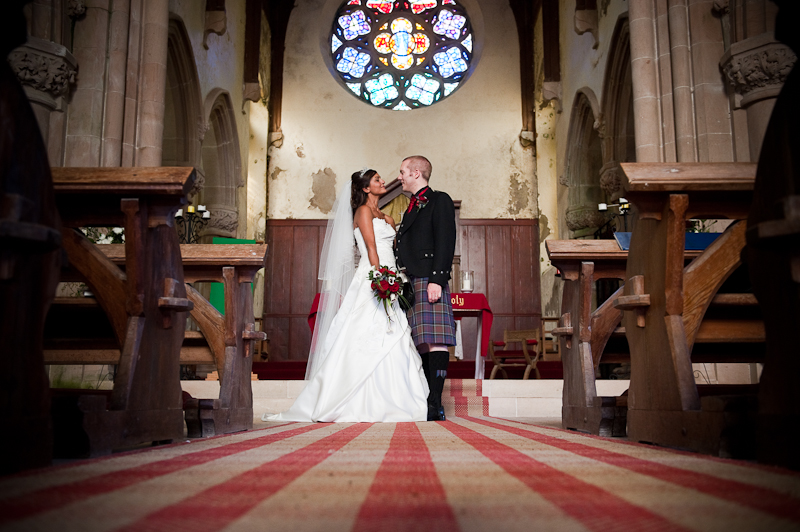 Simply gorgeous!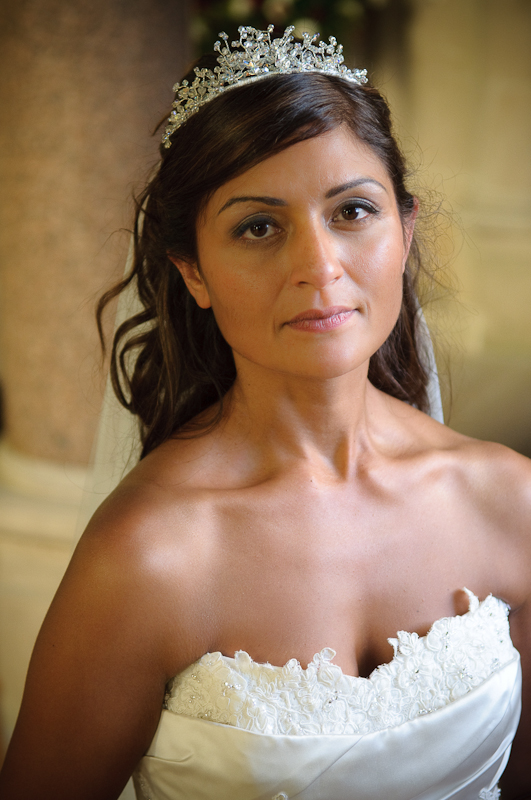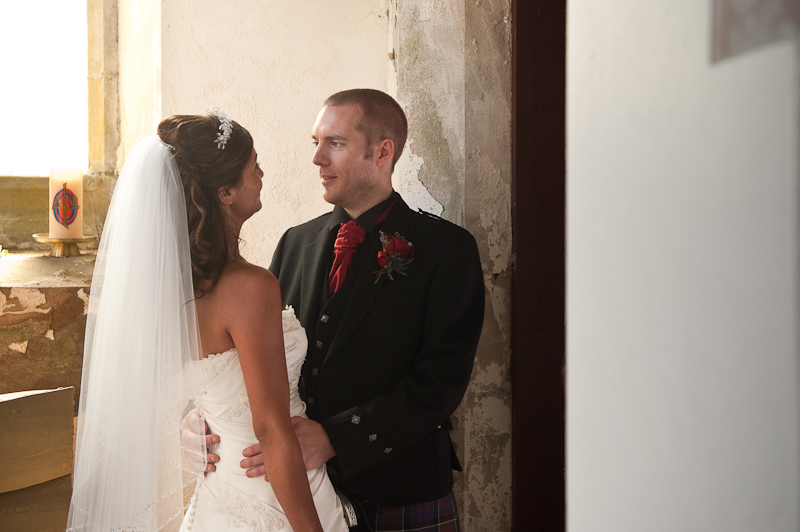 Then it was on to Loch Shiel…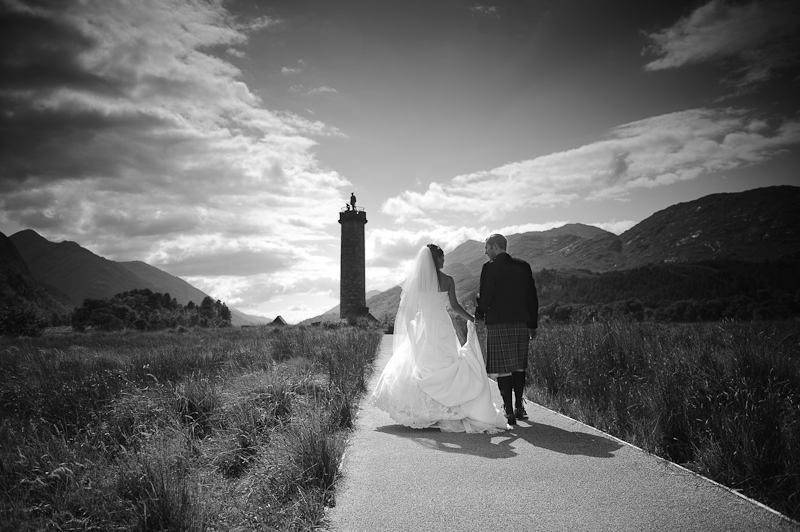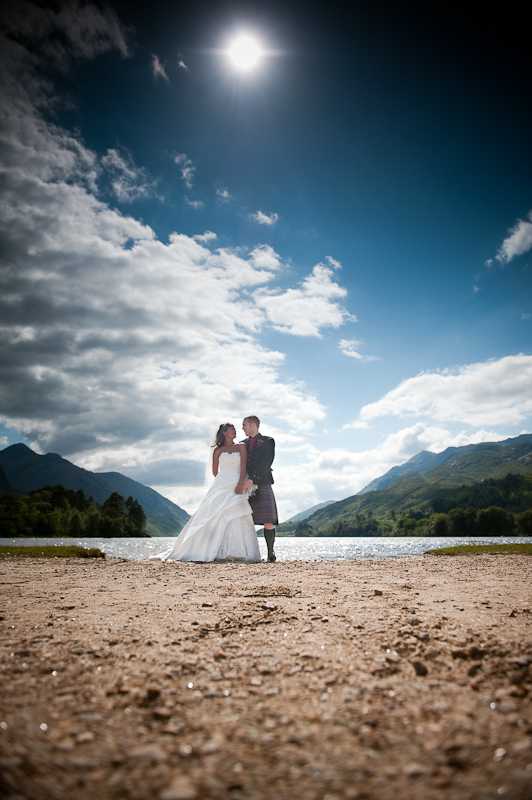 Back at Glenfinnan House, the guests were enjoying the fantastic weather. 
And one of our favourite cake toppers of all time was attracting interest!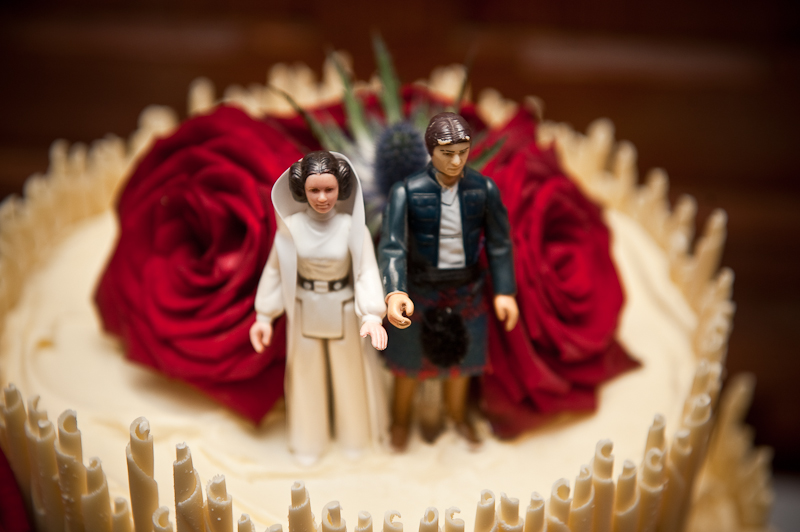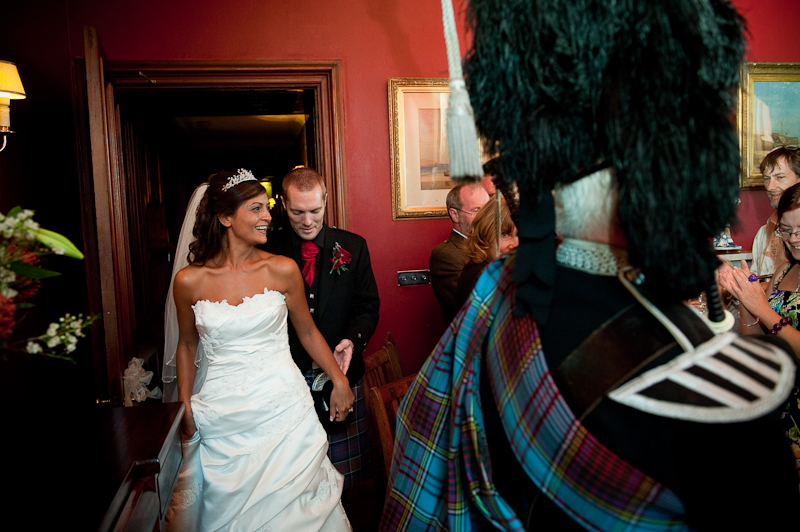 Bridesmaid Joanne made a lovely speech.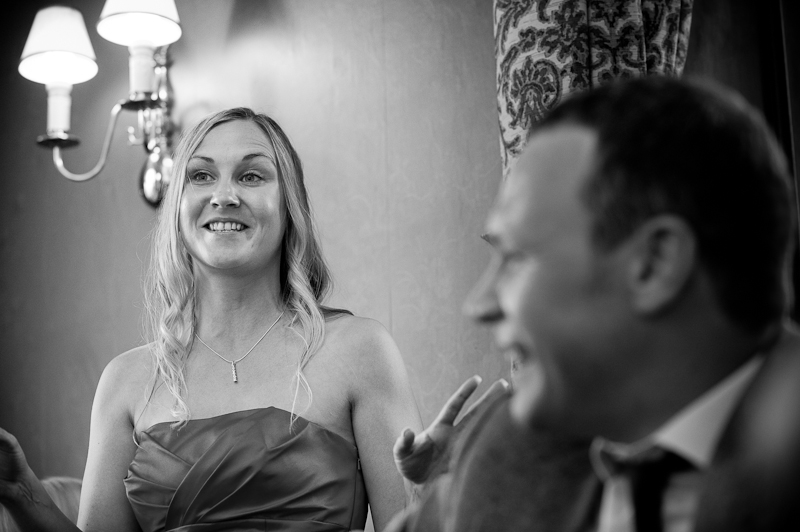 And best man Ally didn't let Peter off too lightly…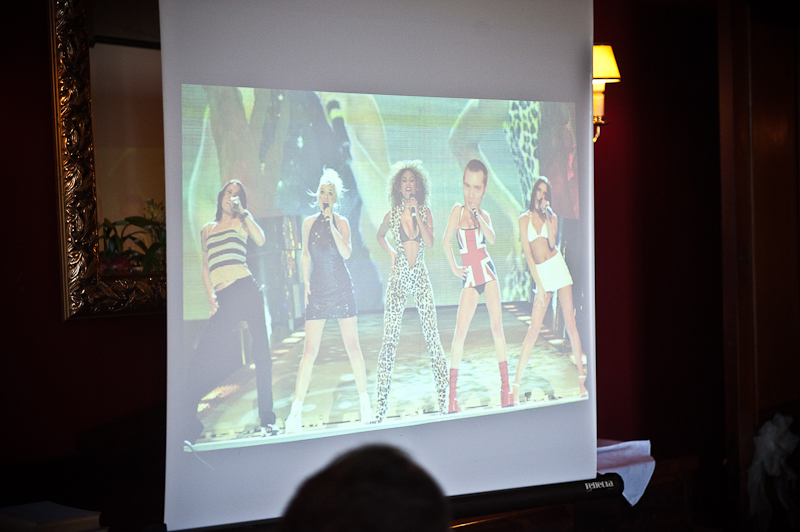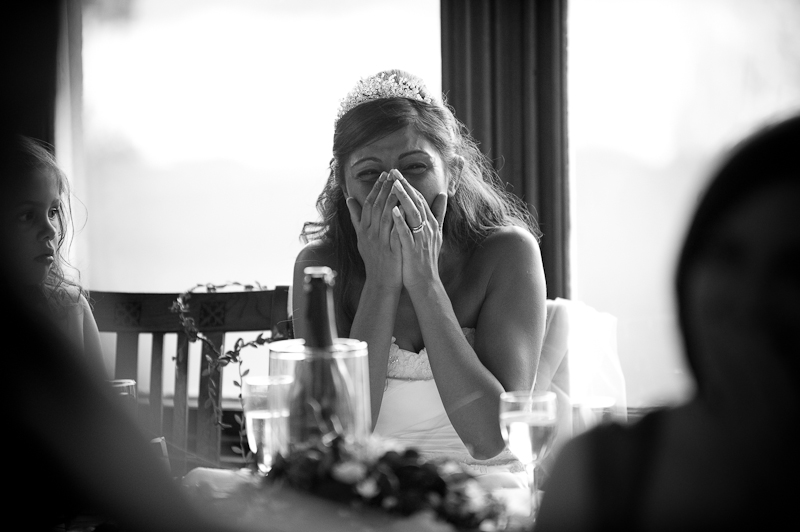 Marina and Peter's first dance was to the Ramones' 'Baby I Love You'.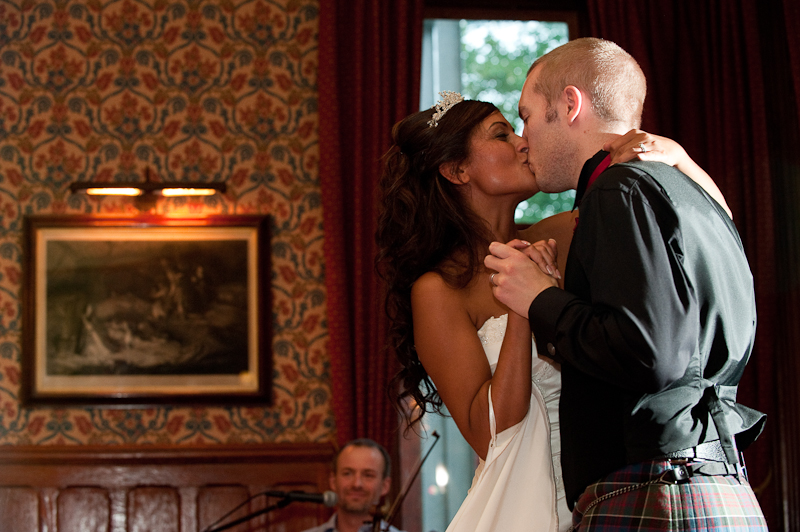 And soon everyone was on the dance floor.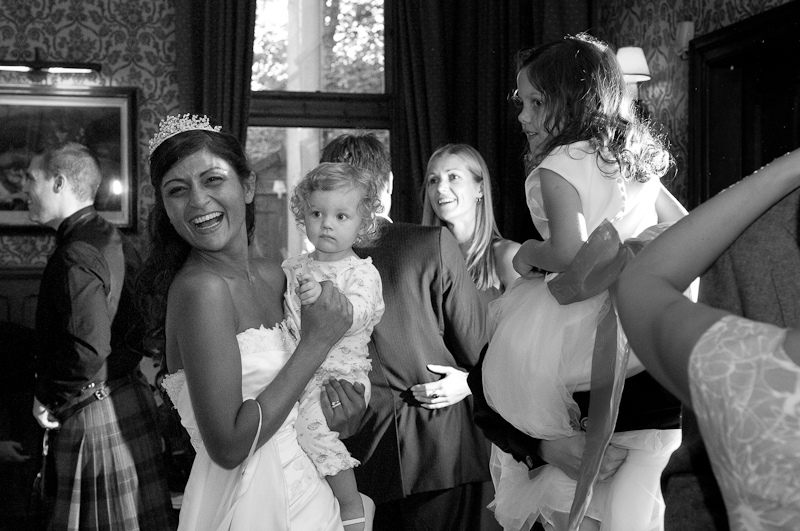 As the sun set over Loch Shiel, with Ben Nevis peeping through the clouds in the distance, the sound of ceilidh music and laughter filled the air. What a magical day.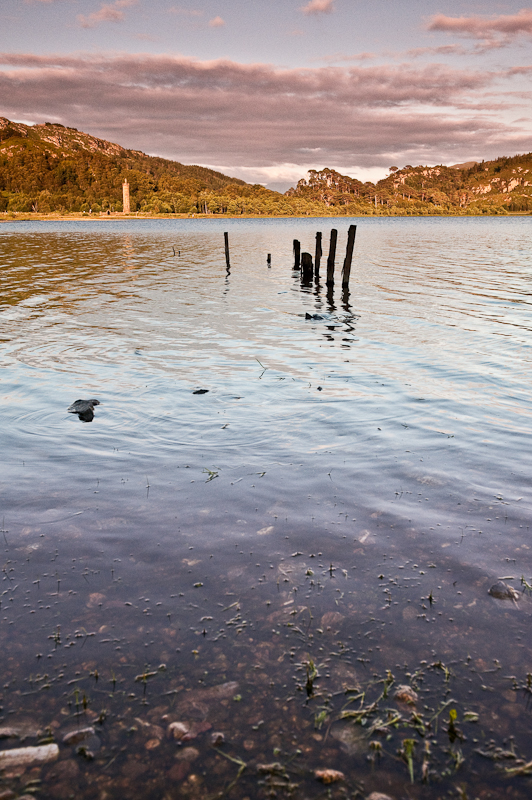 Marina & Peter – We hope you enjoyed your boat trip and the remainder of your stay! Thank you for bringing us to such a beautiful part of the country and for being so fantastic to photograph. We loved your wedding!

To comment on the images, or leave a message for Marina and Peter, click below.
See something you love? Marina & Peter's suppliers included:
Hair & make-up – Nicola Ryrie
Kilt maker – Georgian Dress Hire, Aberdeen
Flowers – Forget Me Nots, Fort William
Cake & Catering – Glenfinnan House Hotel
Transport – Lesley Parker
Videography – James McAleny
Music & Entertainment – Coila
Photography – Elemental Weddings