Three is the magic number
T
Today is a very special day in the Elemental household – we're celebrating our third wedding anniversary!
Most of you know that Jay and I met in Canada. Well here's where it all began, in Whistler, British Columbia in 2005…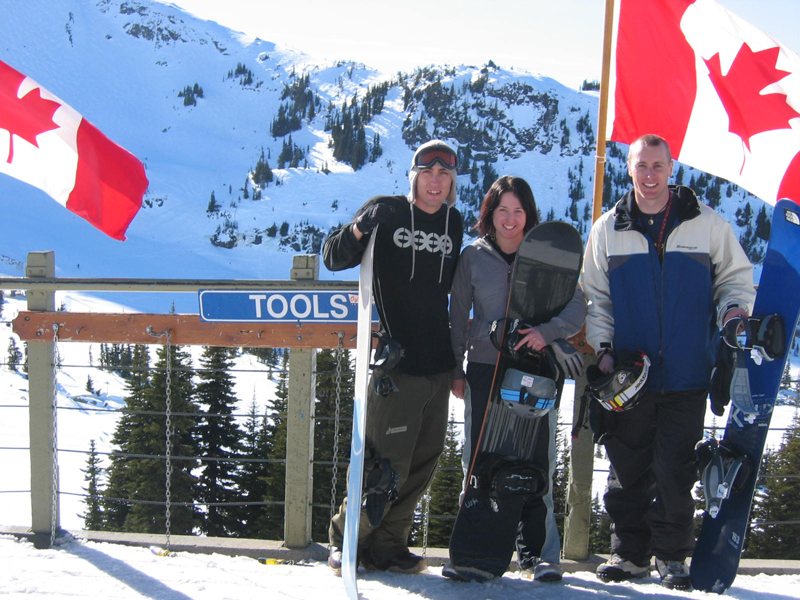 We are pictured with our very good friend, Grant who insisted that he would only fly over from Australia for our wedding if he got to make a speech. He promised to tone down his Whistler stories to make them grandparent-friendly, so we agreed.
P.S. Like the sign? It was stolen two days later – not by us we hasten to add!
We always love hearing our couples'  fantastic engagement stories. We don't really have a story – our engagement happened so organically that we're not exactly sure when or where it took place! Fate played a huge helping hand in bringing us together and we knew within weeks (maybe even days) that we didn't ever want to part.
We were married in front of our closest friends and family at the House of Dun in Angus on May 19th 2007.  It was the perfect setting for our relaxed celebration – my parents' farm is next door and I grew up playing in the woods here…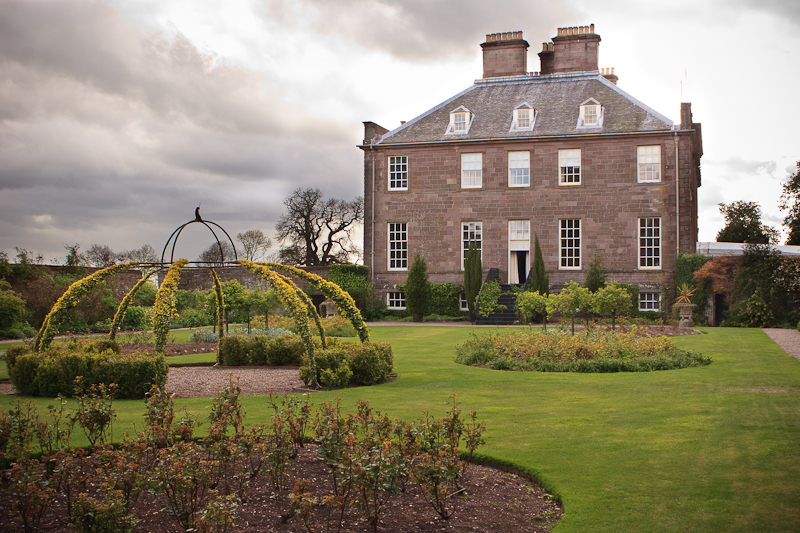 My dress and accessories were by fantastic Edinburgh designer Natalia Misslin. I loved the designs on her website and walked into her studio with a particular style in mind. She took one look at me and started sketching a completely different design. It was love at first sight!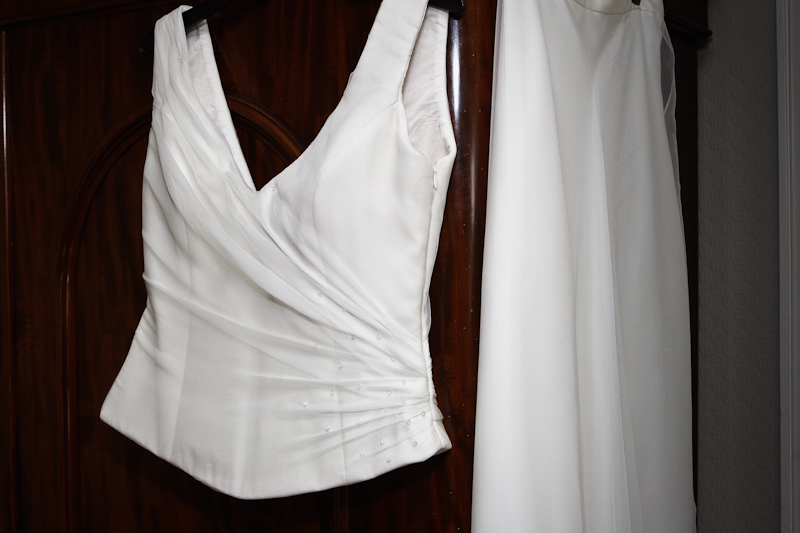 I got my shoes from the Accessory Boutique – I've since had them dyed burnt orange.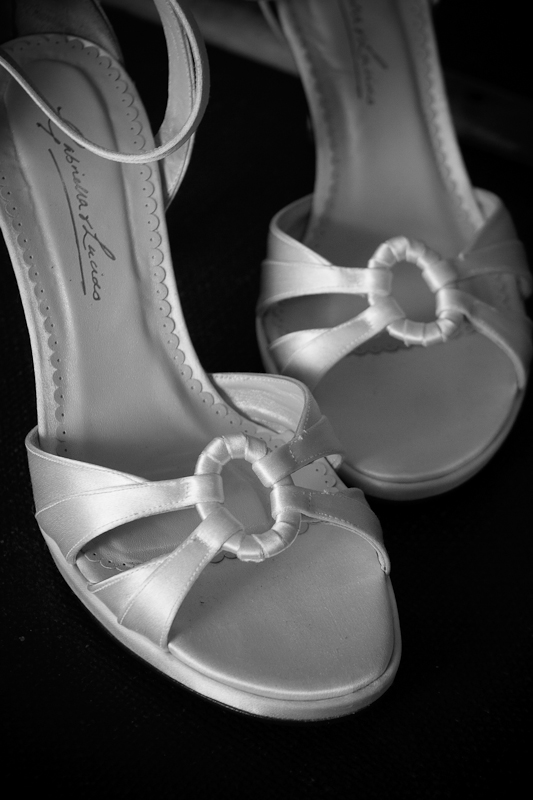 Our good friend, Lindsay did our flowers as a wedding present. She went to so much trouble, sourcing the same flowers as were growing in the House of Dun's gardens for my bouquet.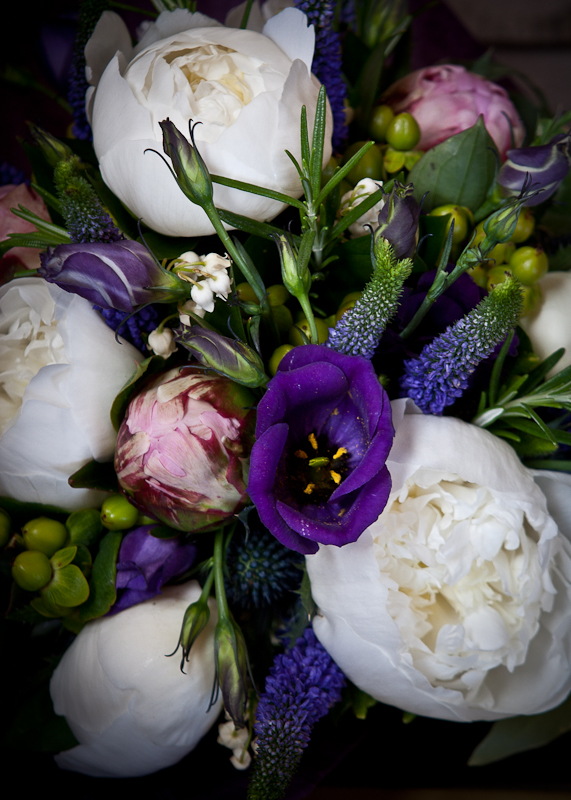 We all got ready at my parents' farmhouse. There was lots of giggling and comedy moments as the girls tried to keep me hidden from Jay, who was getting ready in a room down the corridor.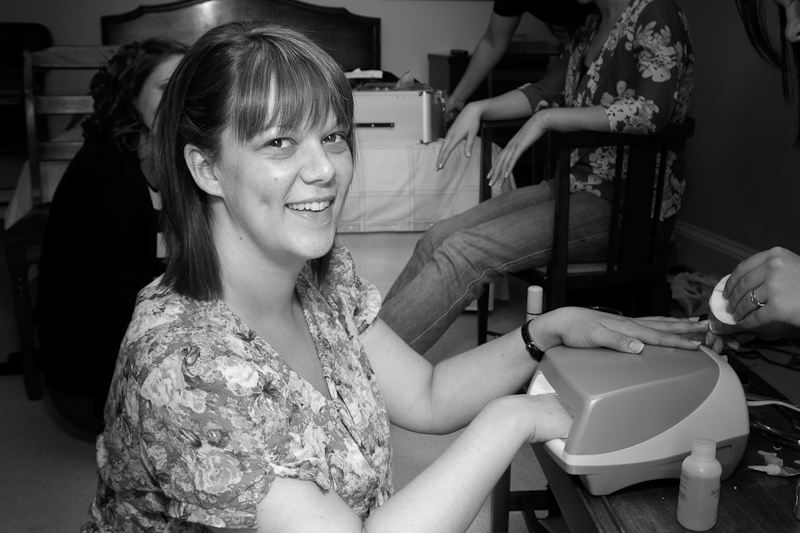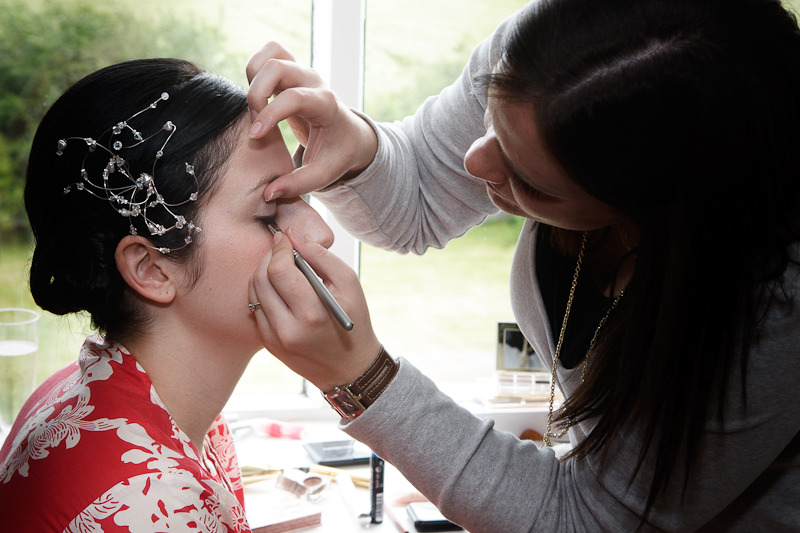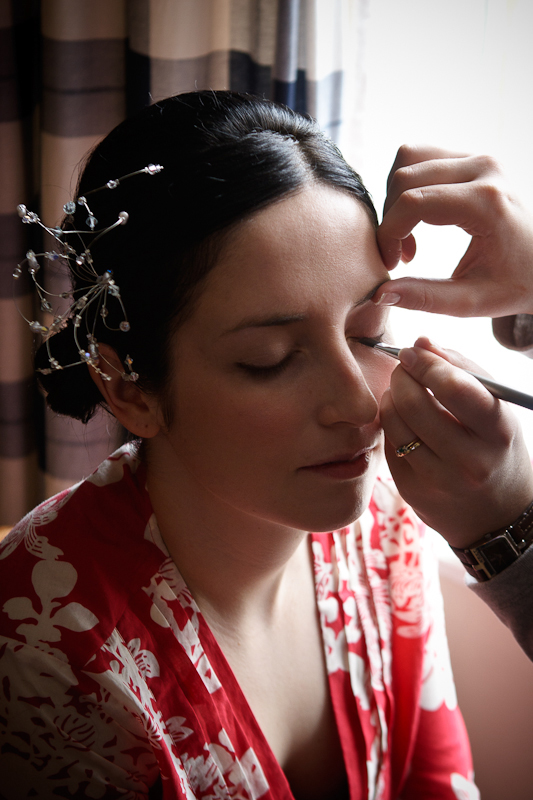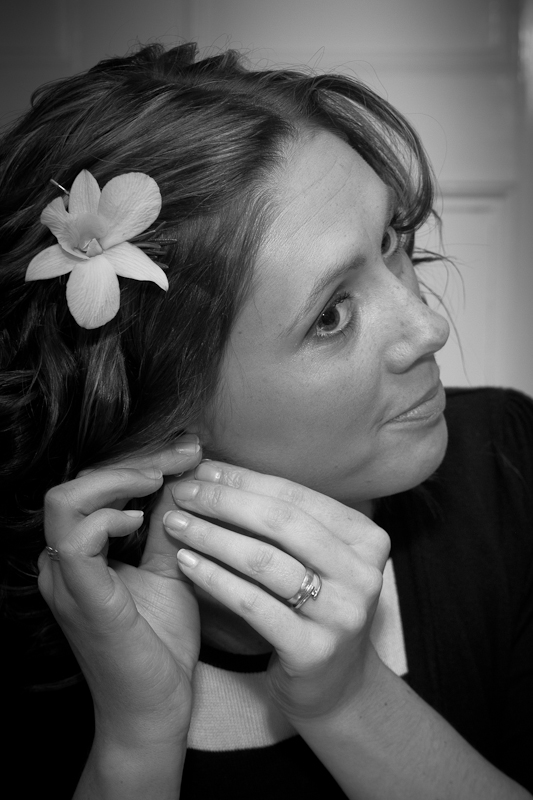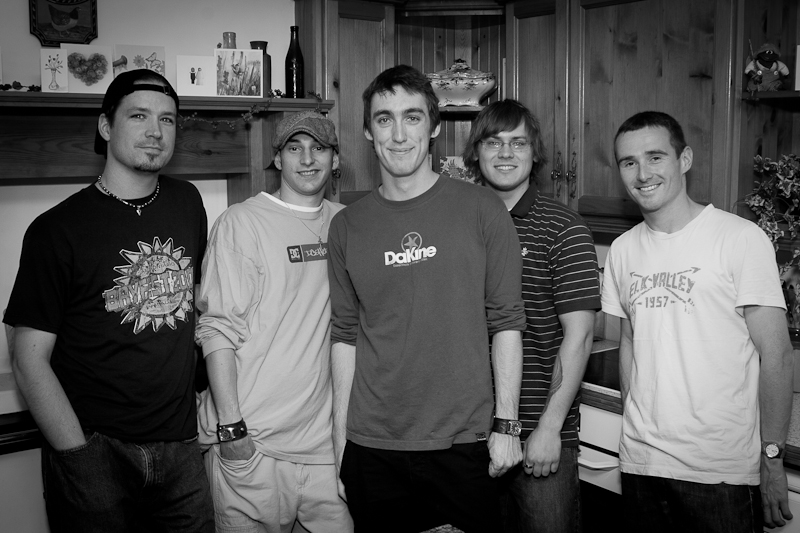 As a Canadian (via Holland and Slovakia), Jay wasn't initially too keen on the idea of wearing a kilt. After about five minutes in the kilt shop he had decided that he wasn't just going to wear one, he was going to have it custom-made!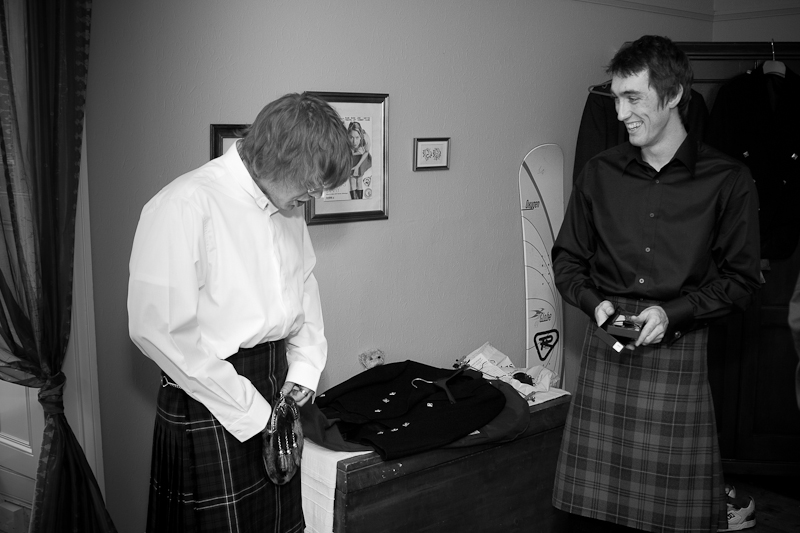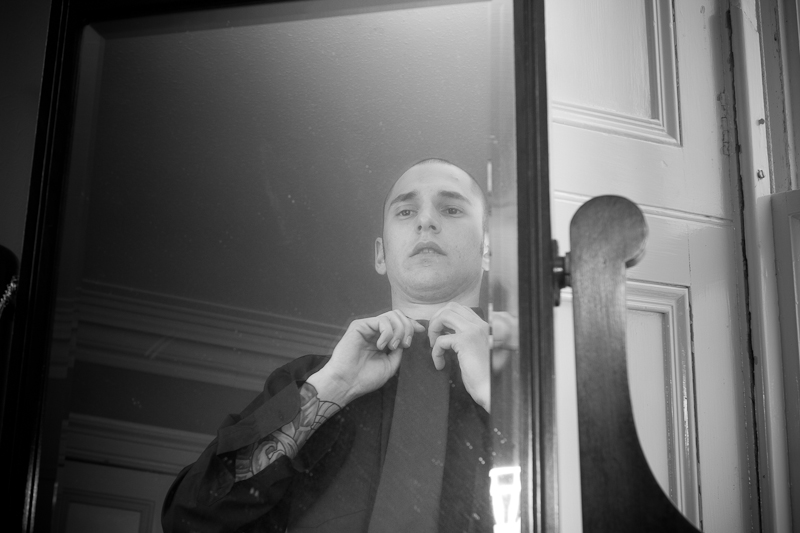 Our best man, Joel gets married to his lovely lady, Dee this December.  We can't wait to help them celebrate!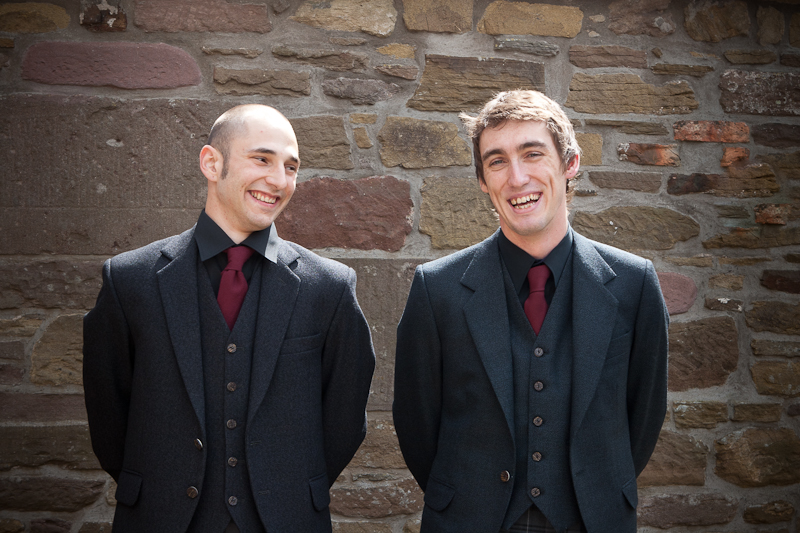 My aunt and uncle kindly offered the use of their car for the wedding. Have you ever seen such a shiny car? Apparently my aunt wasn't too impressed with my uncle's efforts, and spent a good couple of hours polishing it herself that morning. I had to get my dad to hold my hand during the journey because I was so nervous!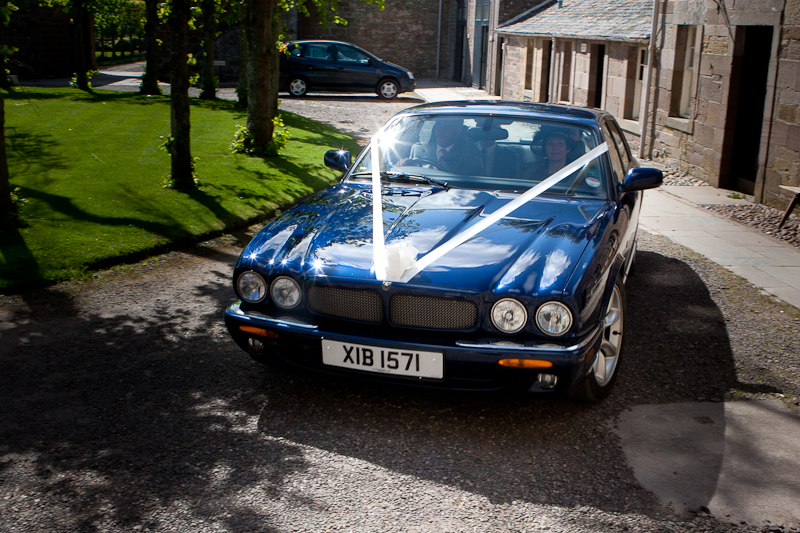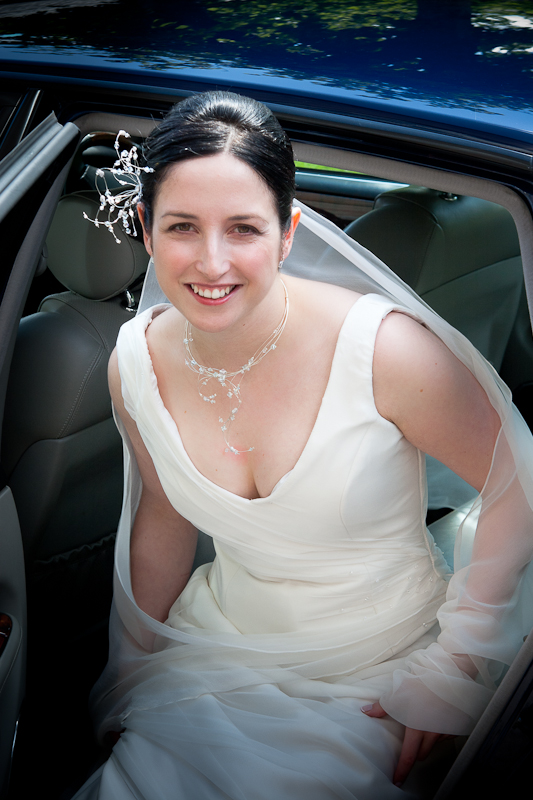 I love this photo of me and my dad. We have the same laughter lines, his are just a bit more established than mine!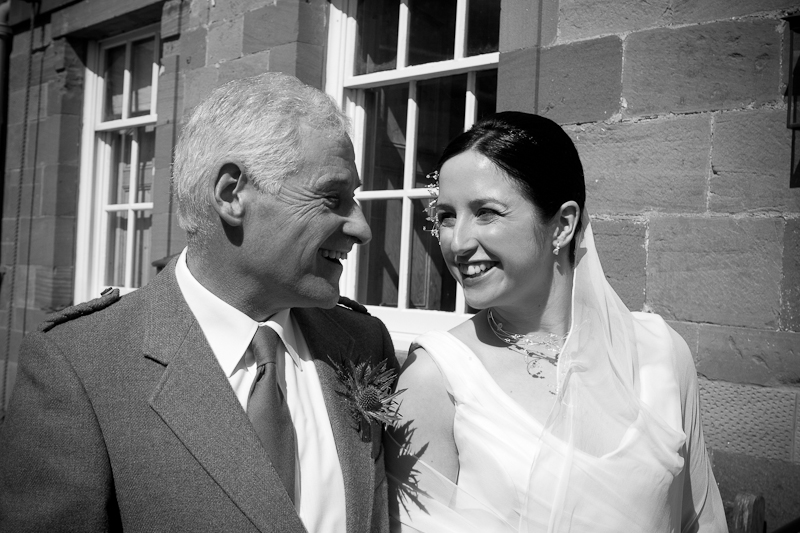 We had planned to have our Humanist ceremony outdoors,  in the walled garden. However, it wasn't to be! It was a super windy day and there would have been lots of Marilyn Monroe moments, so we used the marquee instead.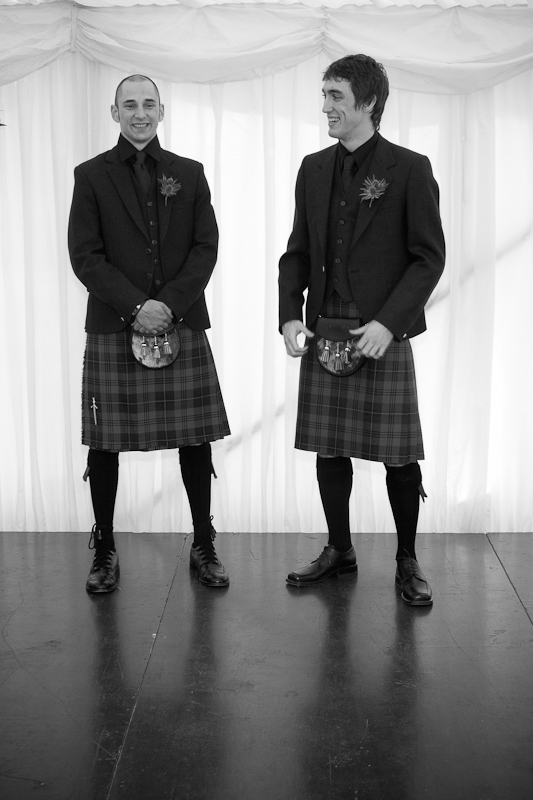 I felt really nervous walking down the aisle, but then my eyes locked on Jay's, he took my hand and I felt like I would burst with happiness.
Jay told me: "I knew that you would look beautiful but I didn't realise you would be just that stunning! I was a bit nervous waiting for you, but it all went away the moment that I saw you".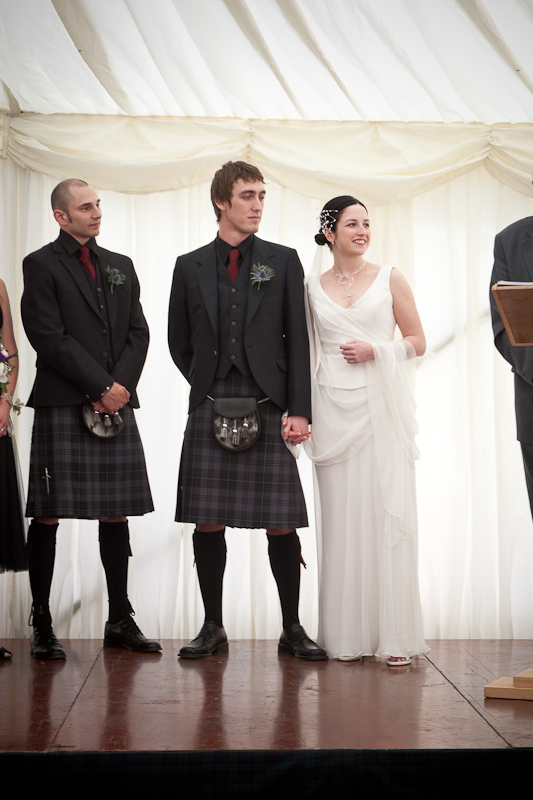 Having our people all come together – from all across the world – just for us, was the most amazing feeling.  Whenever we photograph a wedding, we remember exactly how incredible that feels.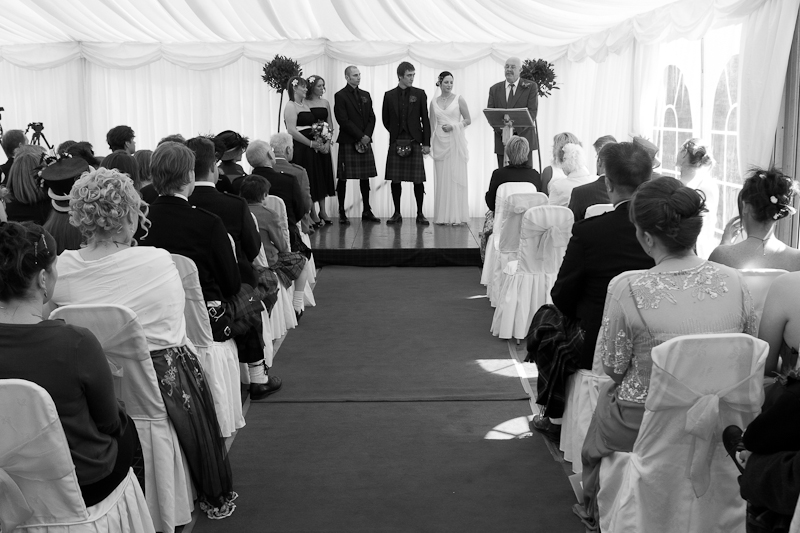 We had a lot of input in our ceremony, and as a result it was very personal, amusing and special to us.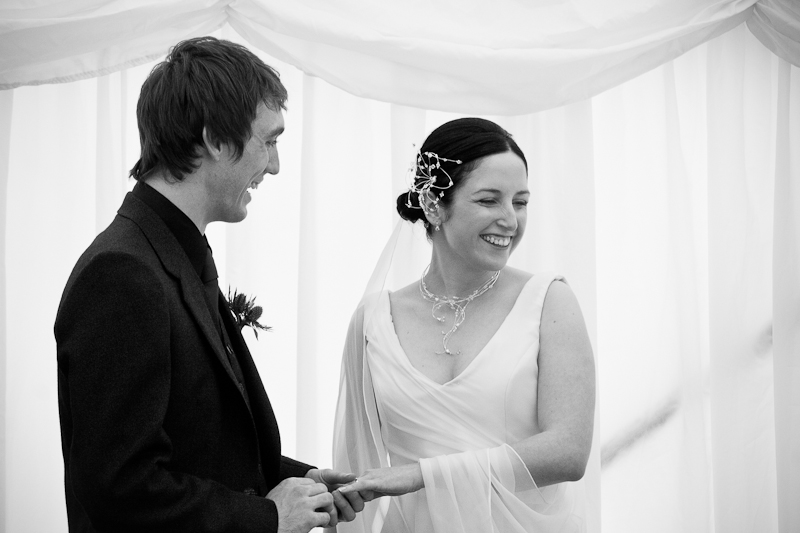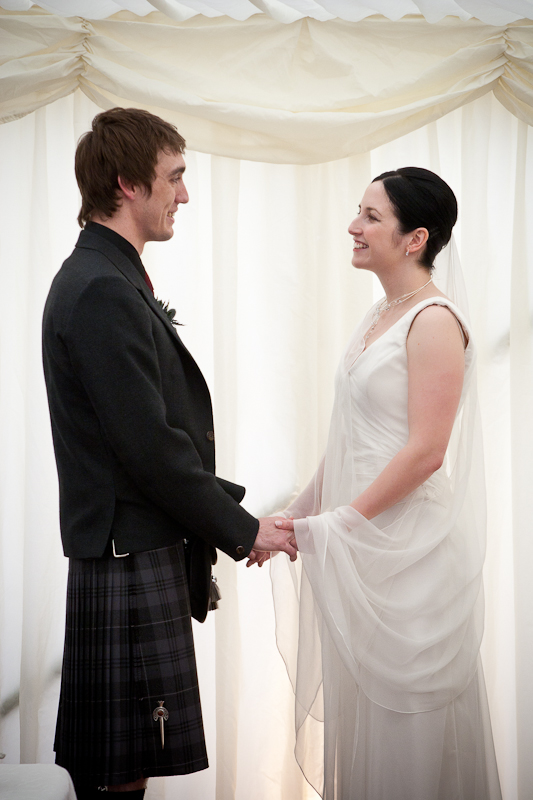 So happy!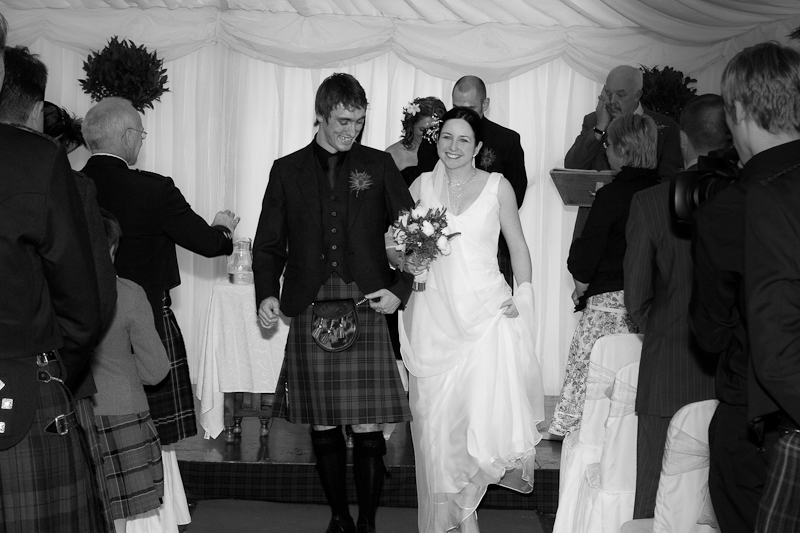 Jay's mom looks so proud in this photo, love it! And that's my mum rockin' the awesome hat.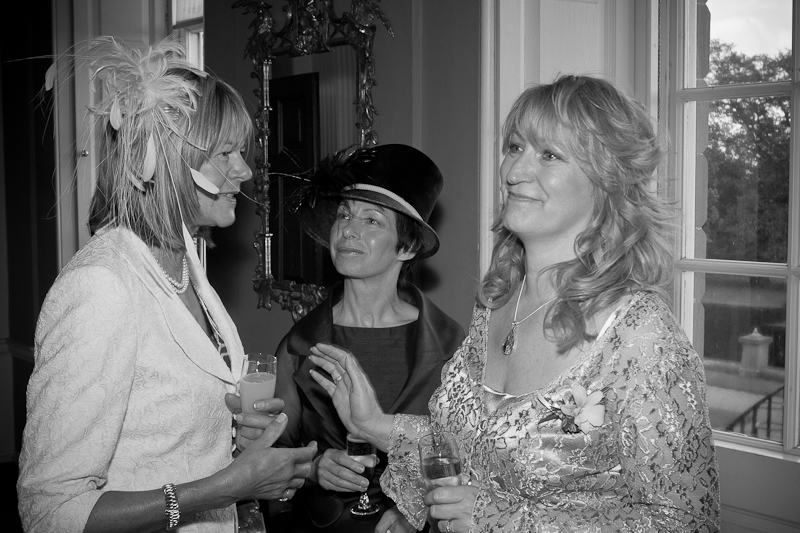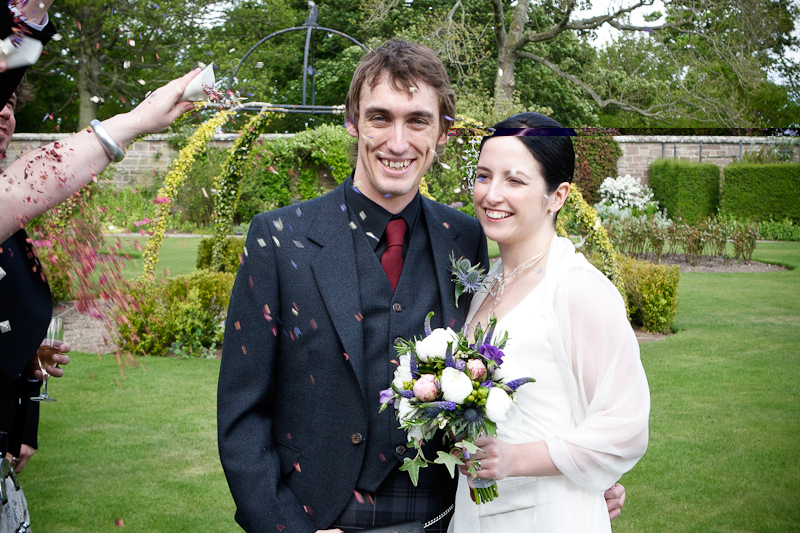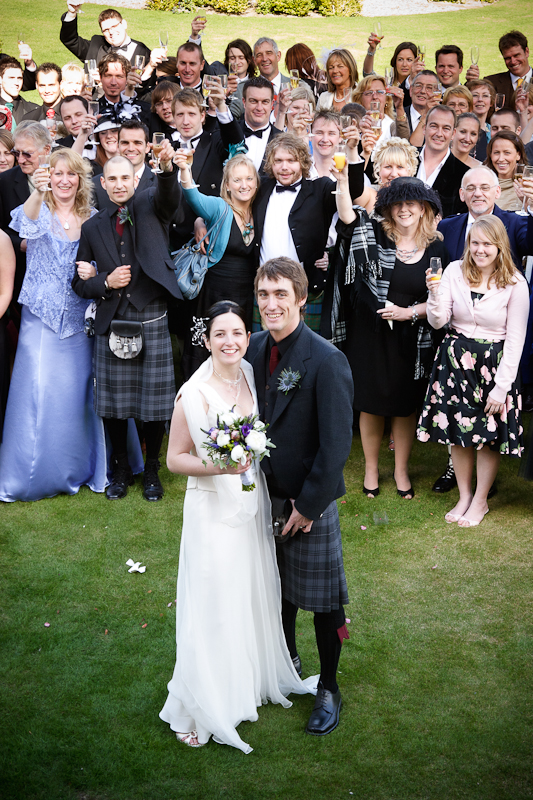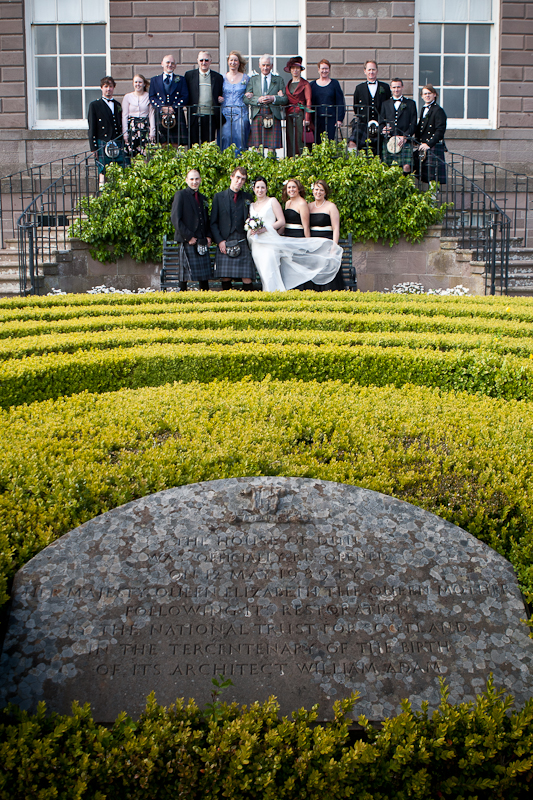 Our youngest guest was so cute!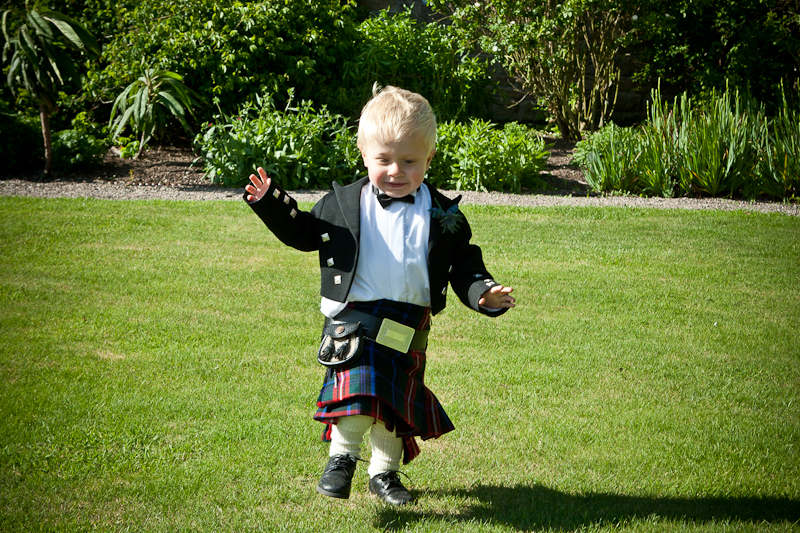 Our couple shots were taken in the woods where I used to build dens as a child! It was great to get away from everything and have a little time out for ourselves.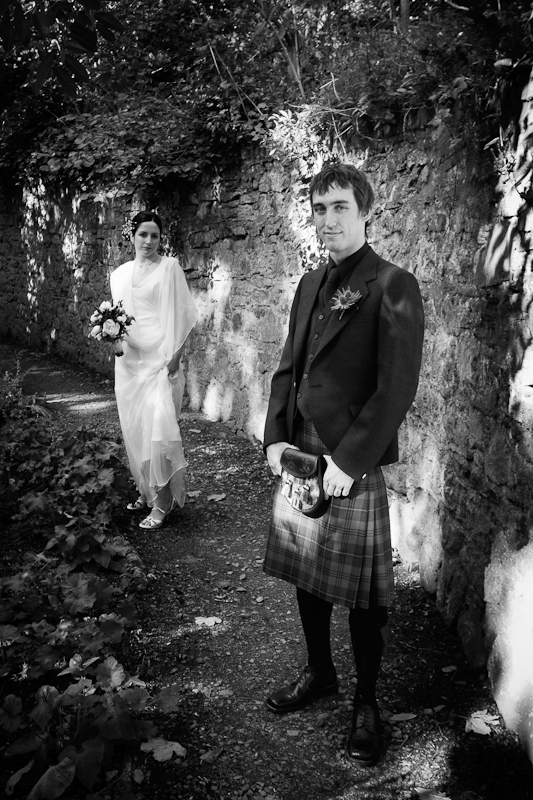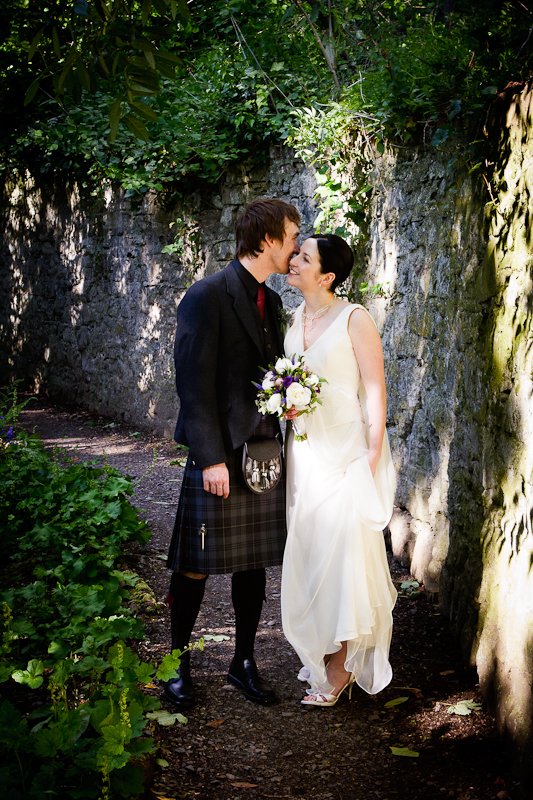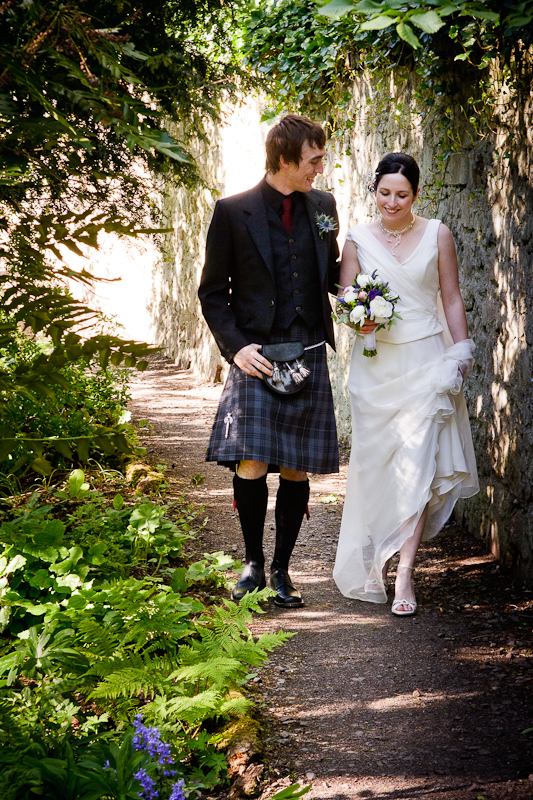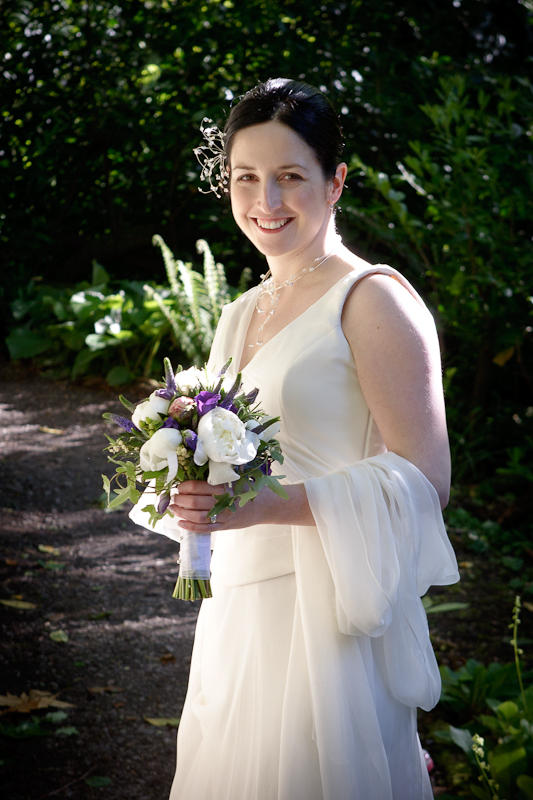 As a farm girl, I had to get some special wedding wellies!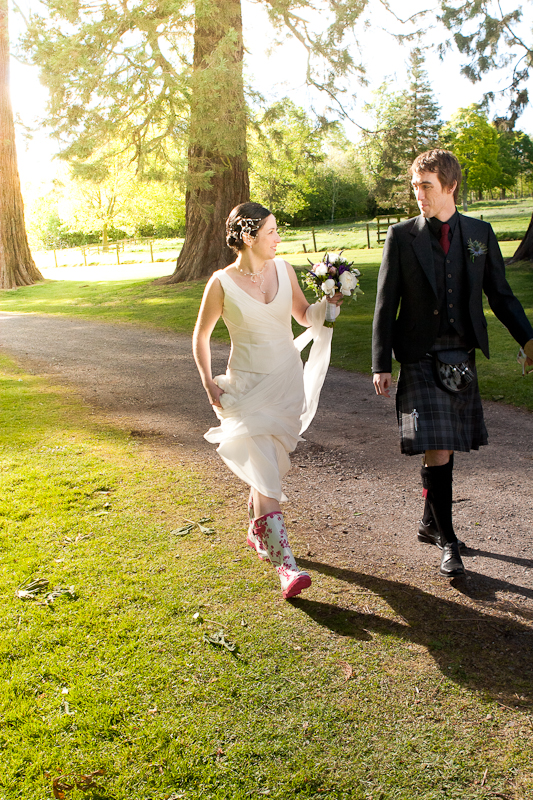 My bridesmaids, Melea and Charlotte were given free reign to choose their dresses and looked gorgeous in these elegant black gowns. We couldn't resist Vogueing it…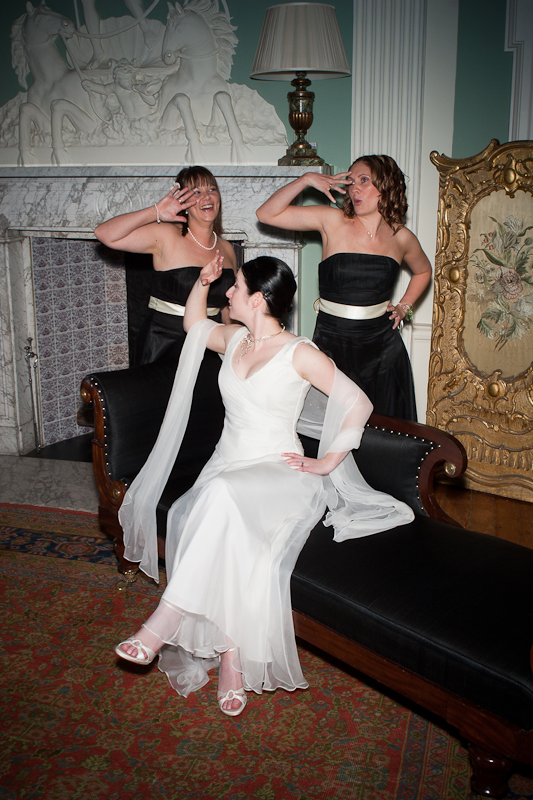 Jay hates dancing and decided he'd like to have first dance lessons. We picked Frank Sinatra's 'I've Got You Under My Skin' and Felicity Drever of Learn2WeddingDance came up with an awesome routine for us. Nobody was expecting this and it went down a storm with our guests.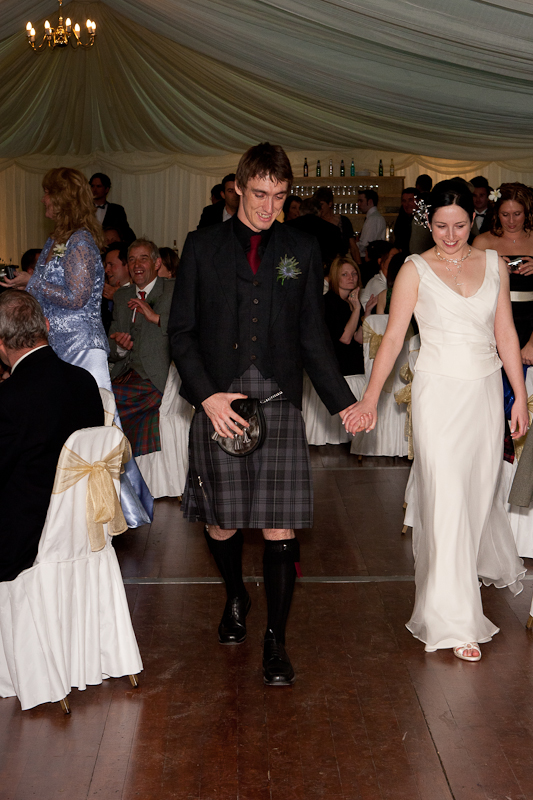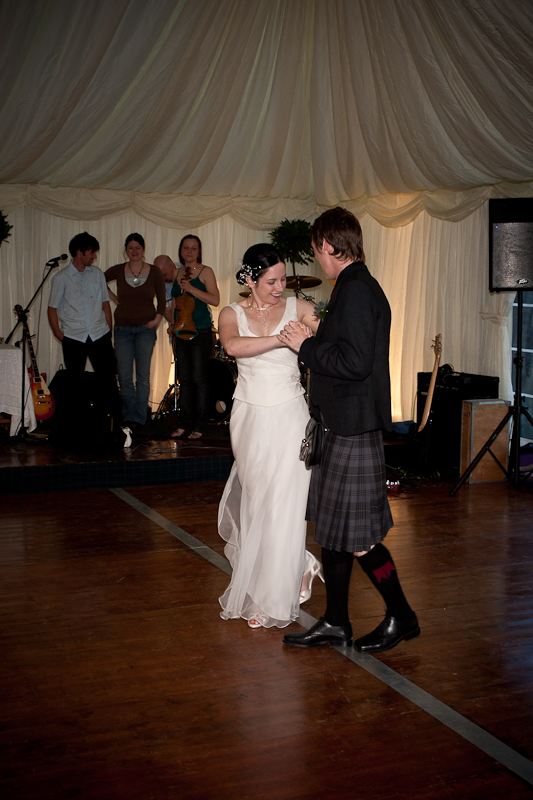 This is one of our favourite photos from our wedding. It sums up exactly how we felt as we danced together for the first time as husband and wife.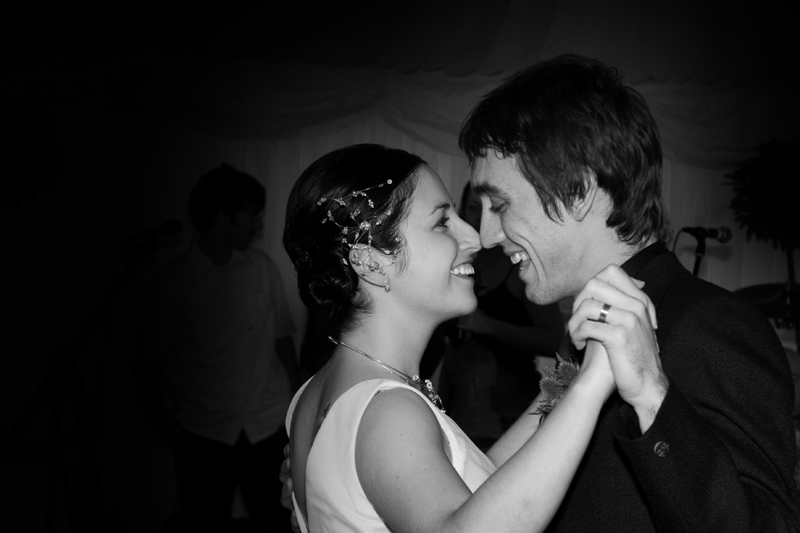 Happy anniversary Jay! Love you more than ever. x
Our wedding photos are by Angus-based photographer Ian Paterson. In my past life I was a journalist, and Ian was the Jimmy Olsen to my Lois Lane.  He did an amazing job on our wedding day and made us feel so relaxed and comfortable on the other side of the camera. And we often get asked this but the answer is no, we didn't even think about taking any photos ourselves on the day. We knew Ian would do a stellar job!