VOWS Awards 2011 - Photographer Award
W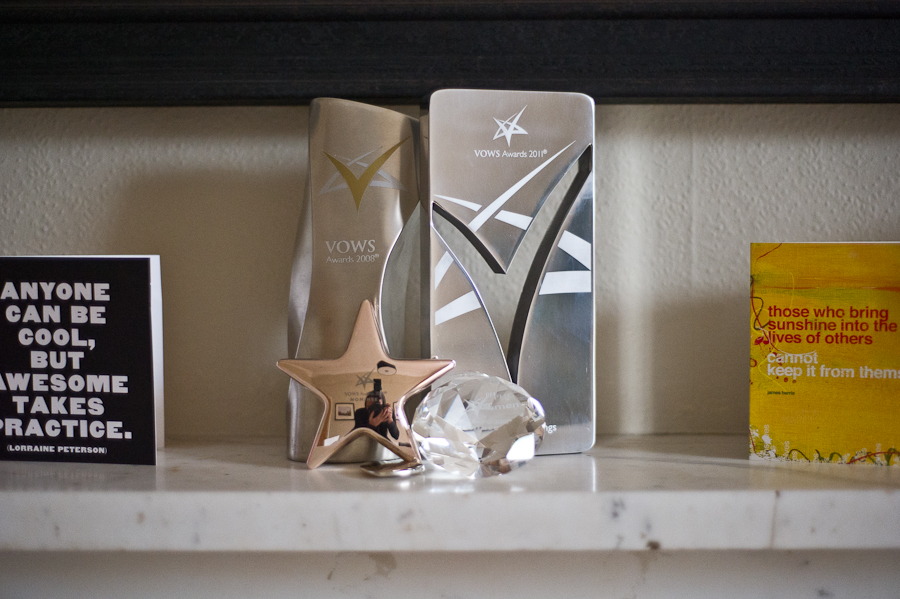 We're floating high on a post-VOWS Awards bubble today! And we are absolutely thrilled to announce that we were crowned Scotland's best photographer at a glittering ceremony at the Hilton Glasgow last night.
Our win was made even more special in that it's the second time we have picked up the coveted VOWS (Voted Outstanding Wedding Supplier) Photographer Award – we first won it in 2008 and were also finalists in 2009 and 2010!
We would like to say a huge thank you to our fantastic brides and grooms for nominating us. It's the lovely people who put their faith in us to tell their wedding story, that make this job so very rewarding and we really appreciate the support that we have been shown again this year. You guys are the best!
Thanks also to Liz Irving and the VOWS team for a fantastic night. Having the chance to glam up, indulge in some bubbly and hit the dancefloor with our wedding friends – after a really busy few months – is so very appreciated.
And congratulations to all of the finalists and winners! It is brilliant to be part of such a talented, hard-working and innovative industry, and we feel extra lucky to have had our name called out when the competition in our category was so very stiff.
Just minutes after we went up on stage to collect our award – during which I must have asked Jay at least three times if he was sure they had called our name – friends at our table, the uber-talented Cherry Tree Films, picked up the award for best videographer. And so it was that the partying continued into the small hours.
And while I snuck off to bed at around 2am (with a cup of tea and cake – so rock n' roll!), Jay made sure Elemental was represented in the bar until closing time.
You'll hopefully understand then and bear with us if we're a little slow to reply to the many lovely emails and messages we have been sent. They are bringing big smiles to our faces, and also to those of our very proud parents, who are logging in to Twitter and Facebook from Angus, Scotland and Ontario, Canada.
To see the full list of finalists and winners, click here.